The Avengers: Infinity War is the #1 movie of all time at the box office as it passed Star Wars: The Force Awakens!
Now Marvel Studios president Kevin Feige has released a thank you letter to the fans on the Marvel Studios social media accounts.
"On behalf of everyone here at Marvel Studios, we thank your for being the best fans in the universe and making Avengers: Infinity War the biggest opening weekend of all time," the letter states.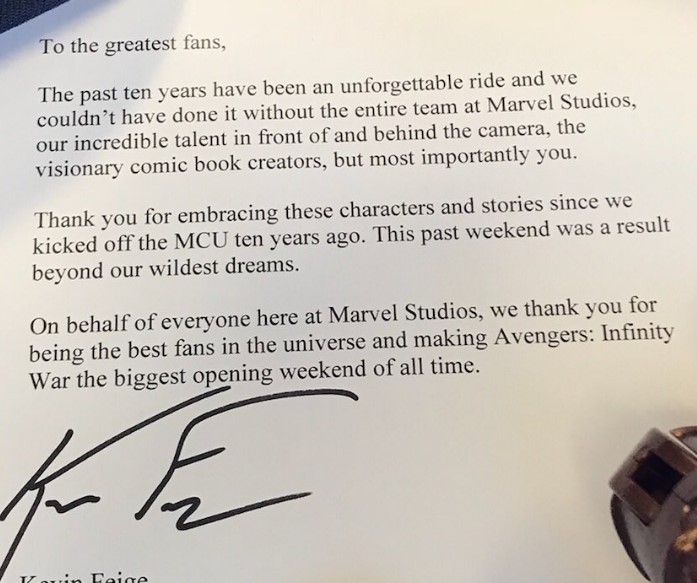 The Avengers: Infinity War opened this weekend to a record setting $258.2 million, which is above estimates.
Adding in the second best international haul of $382.7 million gives Infinity War the best worldwide opening of all time at $640.9 million, which blows away the previous record set by Fast & Furious of $541.9 million, and Infinity War has yet to open in China.
Congrats to Kevin Feige and Marvel Studios.
You can check out our official review here where Lawrence raves about the flick.
Here are our exclusive details on the Avengers 4 title, Avengers: Endgame.
The Avengers: Infinity War is now playing.