Karen Gillan gets covered up with a new costume in the sequel to Jumanji: Welcome to the Jungle as the actress shares a set pic on social media with co-star Dwayne Johnson.
"That awkward moment when you are a massive teenage nerd trapped in a man killing superhero avatar and you're trying to flirt with your high school crush who is trapped in the body of the @therock," Gillan says on Instagram along with the hashtag noting her new covered up look: #atleastivegotpantsonnow.
Gillan also adds about her new look in the comments, "#atleastivegottrousersonnow for all the Brits reading this."
Dwayne Johnson responds in the comments, "And we will never play characters more fun than these two… unless.. we.. body… swapped… "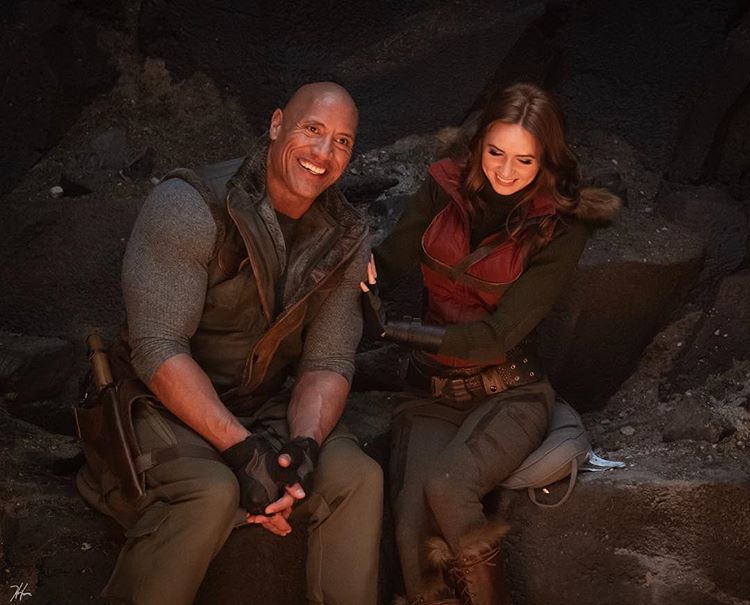 When the first cast image from Jumanji: Welcome to the Jungle was released, the film and Karen Gillan received online backlash because she wore shorts and showed too much skin (seriously), which now Sony has apparently fixed, though an image from the sequel does still sport the familiar look; so we can guess possibly the setting (too cold?) causes Ruby Roundhouse to wear pants: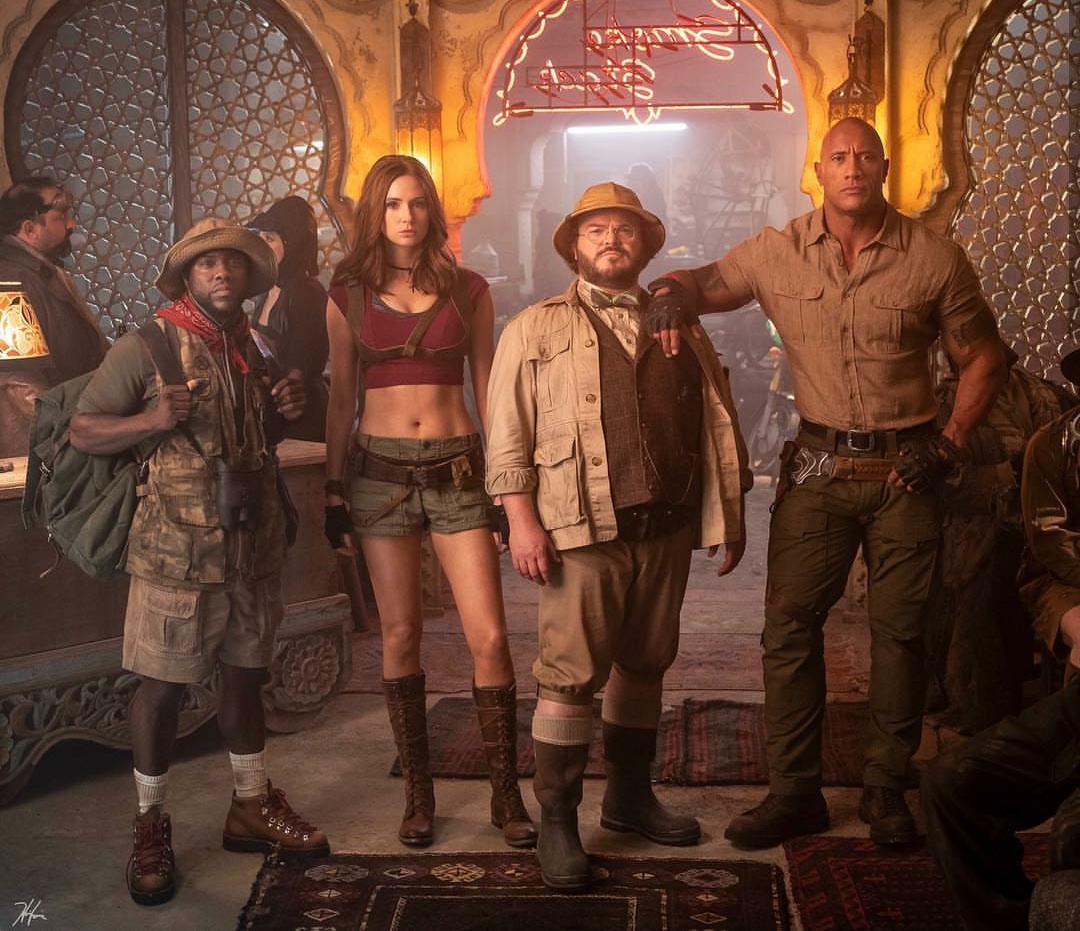 The untitled Jumanji sequel has a December 13, 2019 release directed by Jake Kasdan also starring Jack Black, Kevin Hart, Nick Jonas, Awkwafina, Danny DeVito and Danny Glover.
The first movie brought in near a billion dollars at the box office and managed to outperform Star Wars: The Last Jedi in the long run.