While Justice League didn't do all that well at the box office at least it was a pretty fun movie.
Further fun will hopefully come from the Justice League Blu-Ray release which may feature additional scenes, deleted scenes and behind-the-scenes footage.
Now a possible release date becomes known for the Justice League home video release as Best Buy posted a listing stating Tuesday, March 13; however, the listing has since been deleted, so it is presently unknown if the date is legit.
You can pre-order Justice League on Amazon, but the site has no release date listing as well.
The listing on Best Buy was for the exclusive Justice League Steel Book which featured the following box art: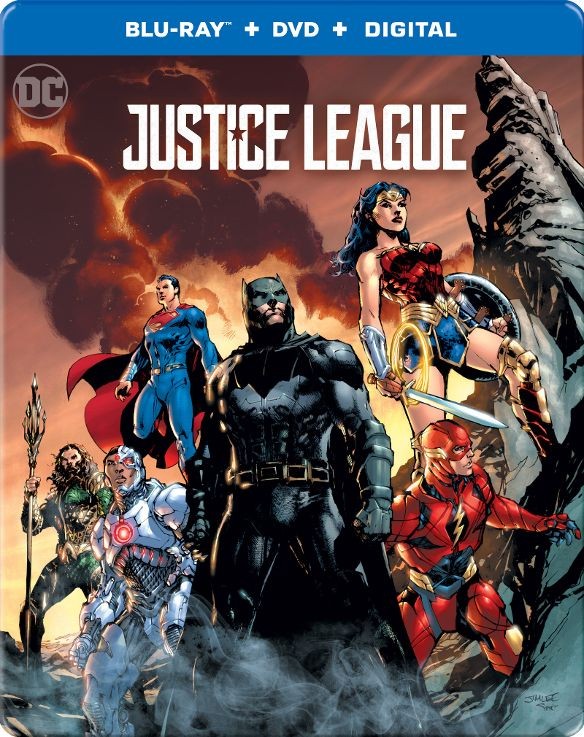 Amazon has this as the Justice League box art: