The Justice League movie opens in less than a month, which will feature the DC super heroes together on screen for the first time.
Batman, Wonder Woman, The Flash, Cyborg, The Flash and Aquaman will suit up to take on the forces of the evil Steppenwolf and his horde of Parademons--with Superman set to factor in somehow, possibly in the film's climax.
The latest issue of Total Film magazine sports a new images of Jason Momoa as Aquaman with Momoa offering details about his character including that Aquaman butts heads with both Ben Affleck's Batman and Ray Fisher's Cyborg.
"I'm definitely going to be more of the outside; the skeptic who's going to question everything," Jason Momoa says about Aquaman in Justice League. "It's really about trusting ourselves and trusting each other. It's really working out that individually we're all missing something but together we can absolutely save the world. So it's really just fighting with your own shortcomings. And I have a lot."
"Me and Cyborg do not get along at all," Momoa continues. "I don't trust him as far as I can throw him. And over time, that will change. It's the same thing with Bruce. I'm like, 'Nah, I'm not buying into it.'"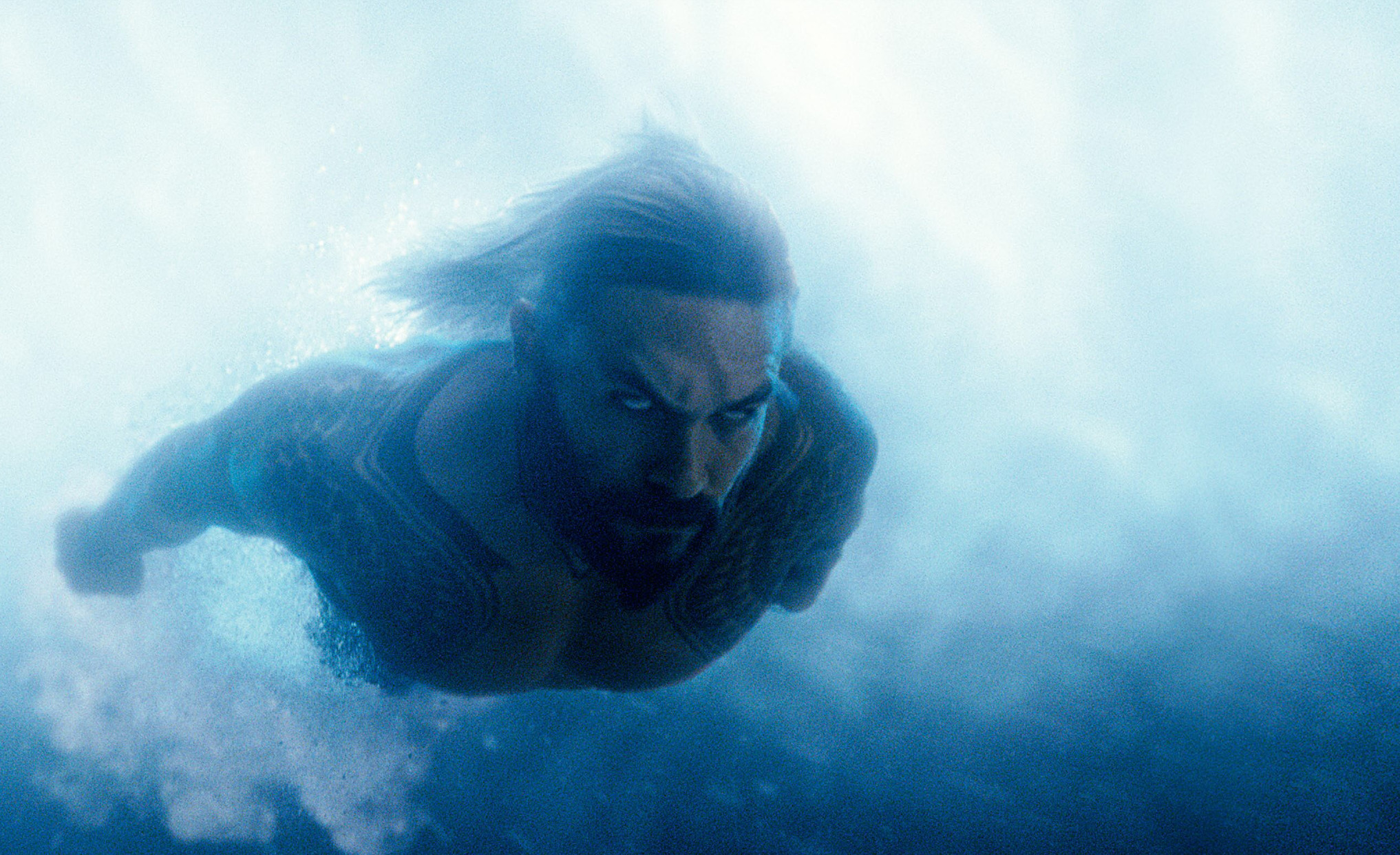 Justice League has a November 17, 2017 release directed by Zack Snyder, with the story by Chris Terrio and Zack Snyder, the screenplay by Chris Terrio and Joss Whedon, and stars Ben Affleck as Batman, Henry Cavill as Superman, Gal Gadot as Wonder Woman, Jason Momoa as Aquaman, Ezra Miller as The Flash, Ray Fisher as Cyborg, J.K. Simmons as Commissioner Gordon and Willem Dafoe an Atlantean, Nuidis Vulko.
Fueled by his restored faith in humanity and inspired by Superman's selfless act, Bruce Wayne enlists the help of his newfound ally, Diana Prince, to face an even greater enemy. Together, Batman and Wonder Woman work quickly to find and recruit a team of metahumans to stand against this newly awakened threat. But despite the formation of this unprecedented league of heroes—Batman, Wonder Woman, Aquaman, Cyborg and The Flash—it may already be too late to save the planet from an assault of catastrophic proportions.