Jurassic World Dominion is confirmed to be getting released in China, where the movie's box office has been pretty huge.
The flick will get released in China on June 10, and Universal Pictures released a video on Weibo with stars Chris Pratt and Bryce Dallas Howard as well as posters to go with the good news.
The first Jurassic World released in 2015 made over $228 million in China, and the sequel released in 2018, Jurassic World: Fallen Kingdom, brought in over $261 million, so we see the Chinese are big fans of the film.
Check out the Jurassic World Dominion Chinese posters below as well as what Chris Pratt has to say about comparing the final movie to Marvel.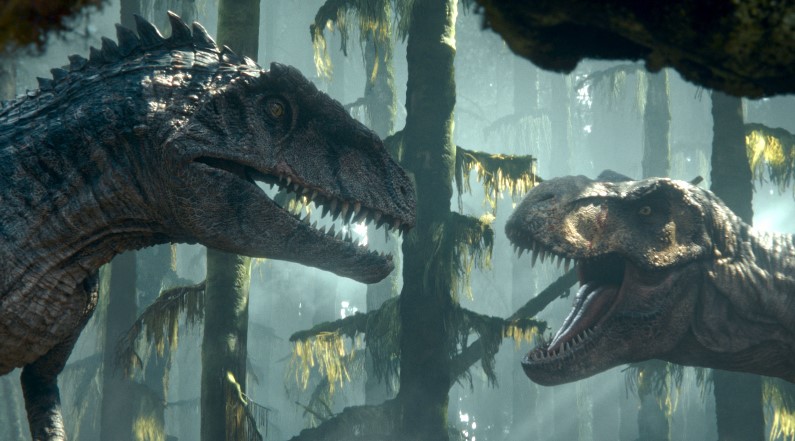 Chris Pratt compares Jurassic World Dominion to Marvel's Infinity War and Avengers: Endgame
Chris Pratt also spoke to CB.com and compared the film to Marvel's The Avengers: Infinity War and The Avengers: Endgame, two huge movies.
"I think maybe Avengers: Infinity War and Endgame are a similar comparison because you've got 10 years, 20-something films, [and] all of these characters each had their own stories, their own trilogies, coming together. And you're like, 'This is wild.' You've seen these worlds collide. It feels the same way," said Pratt. "You've got the Jurassic Park trilogy. You've got the Jurassic World trilogy, and it's this big epic conclusion. They've continued to make these Marvel films, but that does feel like a phase that is over," Pratt continued. "It's rolled over into a new phase. Marvel continues to do great things. I feel like it seems, it makes sense that Jurassic would continue to tell great stories. But I think Iron Man's gone," he concluded with a laugh. "And I guess I would be Hulk."
Jurassic World Dominion is directed by Colin Trevorrow and gets released on June 10.
Dominion takes place four years after Isla Nublar has been destroyed. Dinosaurs now live—and hunt—alongside humans all over the world. This fragile balance will reshape the future and determine, once and for all, whether human beings are to remain the apex predators on a planet they now share with history's most fearsome creatures.
Jurassic World Dominion China posters: