That's a wrap for Jumanji as Dwayne Johnson takes to social media to release new images of the cast including Karen Gillan, Jack Black and Kevin Hart.
"Killer combo. Dr. Bravestone with the one and only, Ruby Roundhouse aka The Killer of Men. Brilliantly played by my partner in awkward teenage love & crime @karengillanofficial," Johnson posted on Instagram about Gillan.
On Jack Black, The Rock said, "The Doctor and the Professor. Dr. Smolder Bravestone with his trusted and sometimes mentally unhinged, Professor Shelly Oberon. Played by the master of fun, layered characters, Mr @jackblack. I got a helluva front row seat watching Jack perform and crush in this role."
For Kevin Hart, Johnson offered, "We laugh hard and we laugh all the time. We're just two very hard working, blessed SOB's who somehow became the best of friends and Hollywood's dynamic duo. I call @kevinhart4real my brotha and he calls me his big brown daddy. It's super f-cking weird."
Check out the Instagram posts below.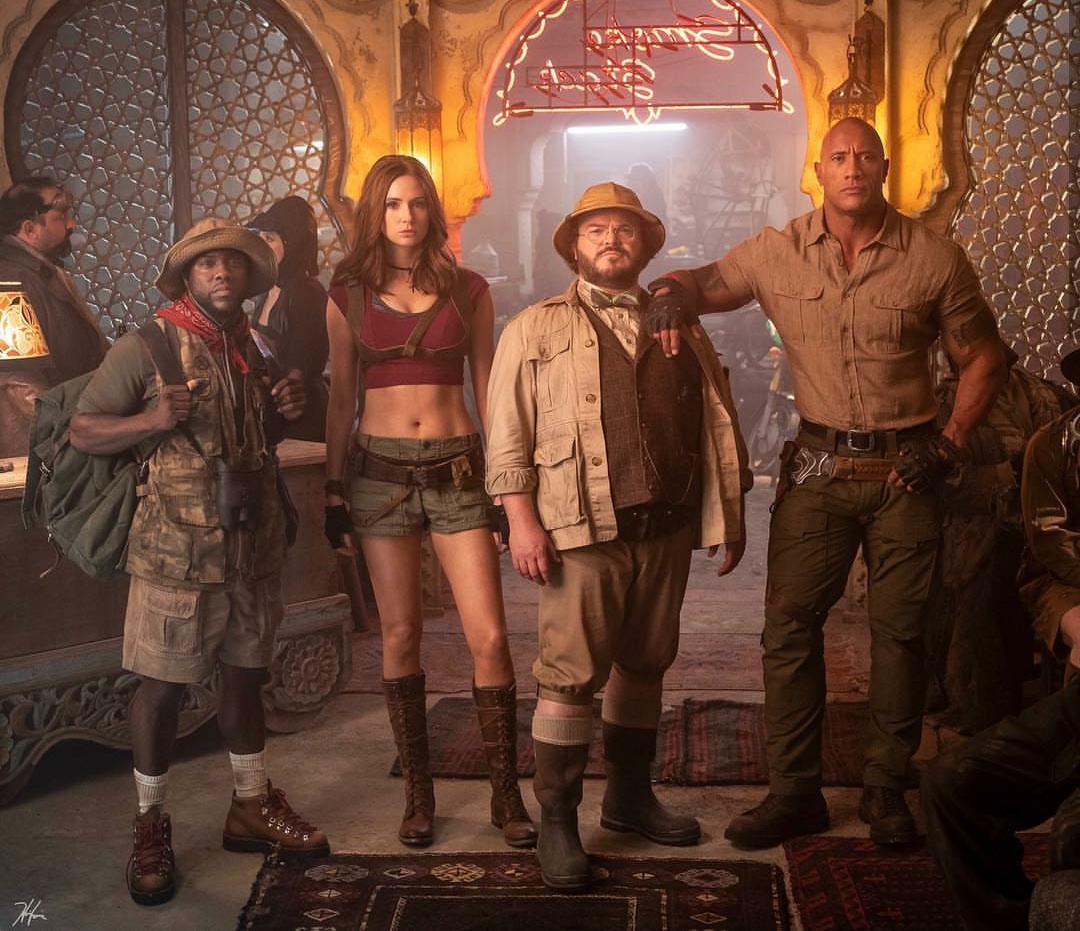 Karen Gillan also posted on her own Instagram: "Can't believe we've actually wrapped on the next Jumanji movie! It's taken me a few days to decompress and get my head on the next project. But for now, here I am thinking back on what an incredible experience it has been to make not one but two of these things! The original Jumanji is in my top 3 films of ALL TIME! So it's sufficiently insane to think I ended up in the game myself…with three brilliant men to play with @therock @kevinhart4real and @jackblack. I haven't laughed that hard in my life. Can Christmas please hurry up now? I want to go to the cinema and watch this thing."
The untitled Jumanji sequel has a December 13, 2019 release directed by Jake Kasdan also starring Nick Jonas, Awkwafina, Danny DeVito and Danny Glover. The first movie brought in near a billion dollars at the box office and managed to outperform Star Wars: The Last Jedi in the long run.