Check out the first look image at the returning cast for Jumanji 2 featuring Dwayne Johnson, Karen Gillan, Jack Black and Kevin Hart.
Dwayne Johnson posted on Instagram:
Yes you're favorite band is back ~ lookin' lean (ish) and mean.
Even though things may not be as they seem
So buckle up world because soon we'll all play
When a brand NEW JUMANJI drops this Holiday!
Oh the fun you're gonna have.
Love,
The Smoldering Dr. Bravestone
#NewAdventuresAwait
#TheGameThatPlaysYou
#JUMANJI
THIS CHRISTMAS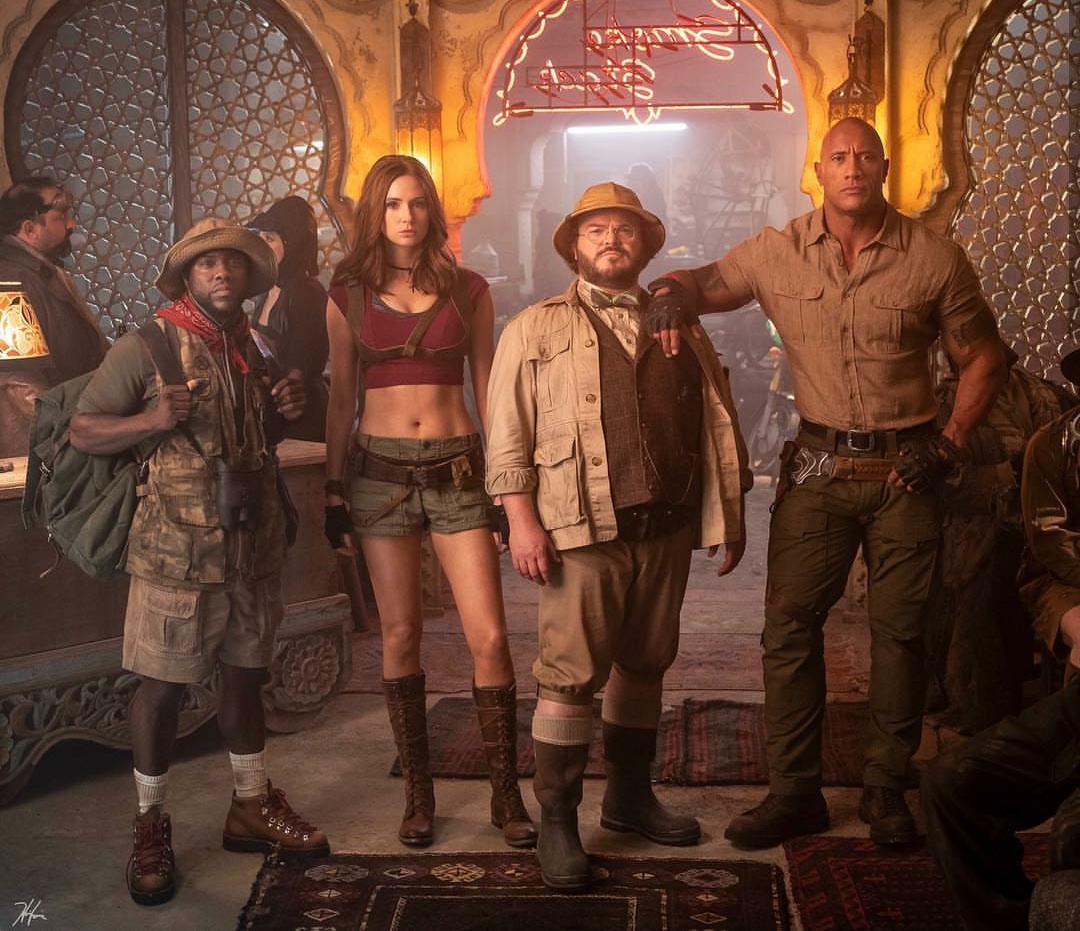 The untitled Jumanji sequel has a December 13, 2019 release directed by Jake Kasdan also starring Nick Jonas, Danny DeVito and Danny Glover.
The first movie brought in near a billion dollars at the box office and managed to outperform Star Wars: The Last Jedi in the long run.