Following reports of having been spotted by the set location in Atlanta, now it is confirmed that Jon Bernthal will be returning to The Walking Dead.
Bernthal, who played Shane, will be returning for at least one episode of The Walking Dead Season 9, which is currently filming.
It's speculated that Jon Bernthal will be back as Shane in some sort of flashback or hallucination as Andrew Lincoln is leaving the series, and it is assumed Rick Grimes will be killed off.
Bernthal last appeared in The Walking Dead Season 3 as a figment of Rick's imagination following having been killed off at the end of Season 2.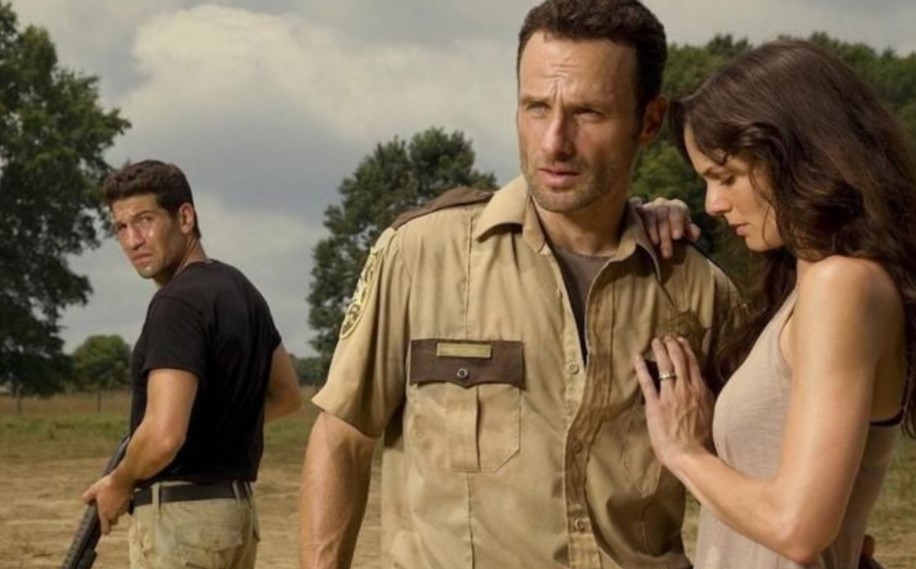 Shane and Rick Grimes were best friends prior to the zombie apocalypse; however, following the Walkers having taken over, Rick was thought dead, and Shane got together with Rick's wife, Lori. There is some theories out there that suggest Judith is actually Shane's daughter and not Rick's child. 
In addition to Andrew Lincoln leaving the series, Lauren Cohan is also departing.
AMC has since given Norman Reedus a substantial raise to stay on with the series and take over as the lead.
Jon Bernthal also returns for Marvel's The Punisher on Netflix, returning as Frank Castle.
The Walking Dead Season 9 returns in October.