Jon Bernthal is back as The Punisher and will be officially joining the Marvel Cinematic Universe as part of the Daredevil: Born Again series airing on Disney Plus, with the actor teasing his return on both Instagram and TikTok.
The announcement was made Tuesday that Jon Bernthal will be back as Frank Castle from the Marvel TV Netflix shows alongside Charlie Cox as Matt Murdock aka Daredevil, and Vincent D'Onofrio aka Kingpin.
It's known Daredevil: Born Again is a massive 18-episode series, so fans are expecting a lot of cool content, and the series is currently filming in Yonkers outside the Mayor's office with speculation offering some sort of court scene is being filmed.
So with The Punisher back, Jon Bernthal has been active on his social media teasing the big return.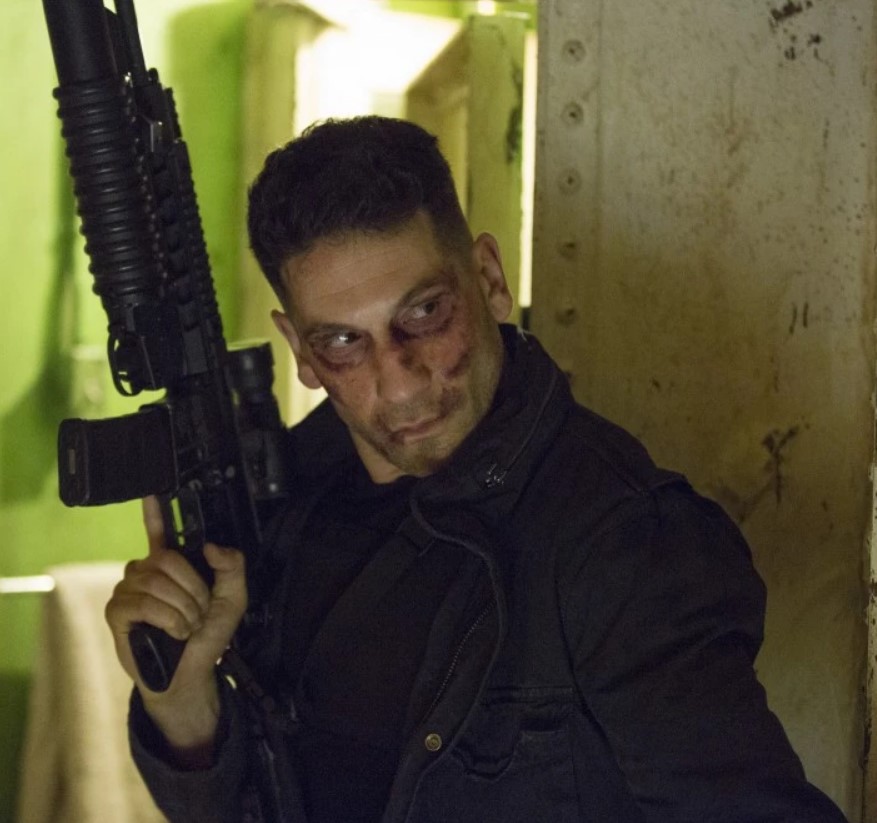 Jon Bernthal shows off the big guns on Instagram
Following Tuesday's news, the actor confirmed his return to his 3.4 million followers by posting an awesome image of himself sporting two guns.
Ben Barnes who played the villain of the Netflix series, Billy Russo aka Jigsaw, chimed in with some fun, "Nobody panic!!"
Barnes also happens to be rumored to be joining the MCU and returning from the Marvel Netflix show as well.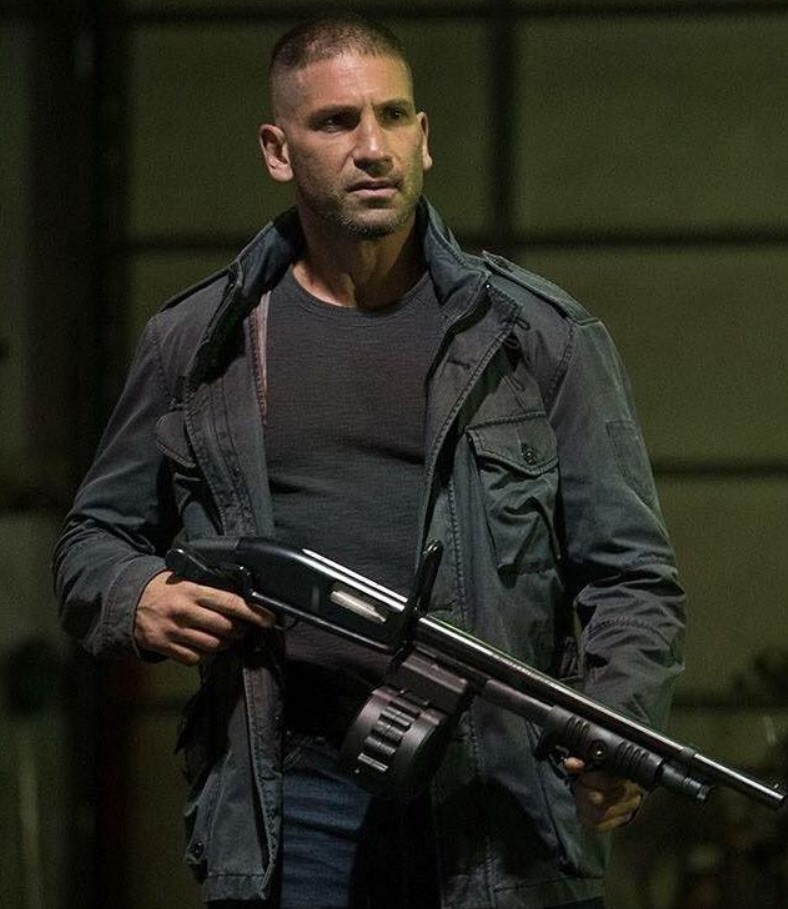 Jon Bernthal prepares for his Punisher return on TikTok
Jon Bernthal is also active on TikTok with 1 million followers and posted a video teasing his return which plugs his "Real Ones" podcast on Patreon.
We also see in the background the book, "Excommunicated Warrior: The 7 Stages Of Transition" which is about a Marine's transition out of the Special Operations as he attempted to reintegrate into the civilian world, and a heavy bag is also in the background.
Jon Bernthal confirms his return as The #Punisher in this new TikTok. #DaredevilBornAgain #MarvelStudios #DisneyPlus pic.twitter.com/HxPYwmyspd

— MarvelStudios Multiverse 🌏 and PlayStation🎮 saga (@Marvelfan2023) March 8, 2023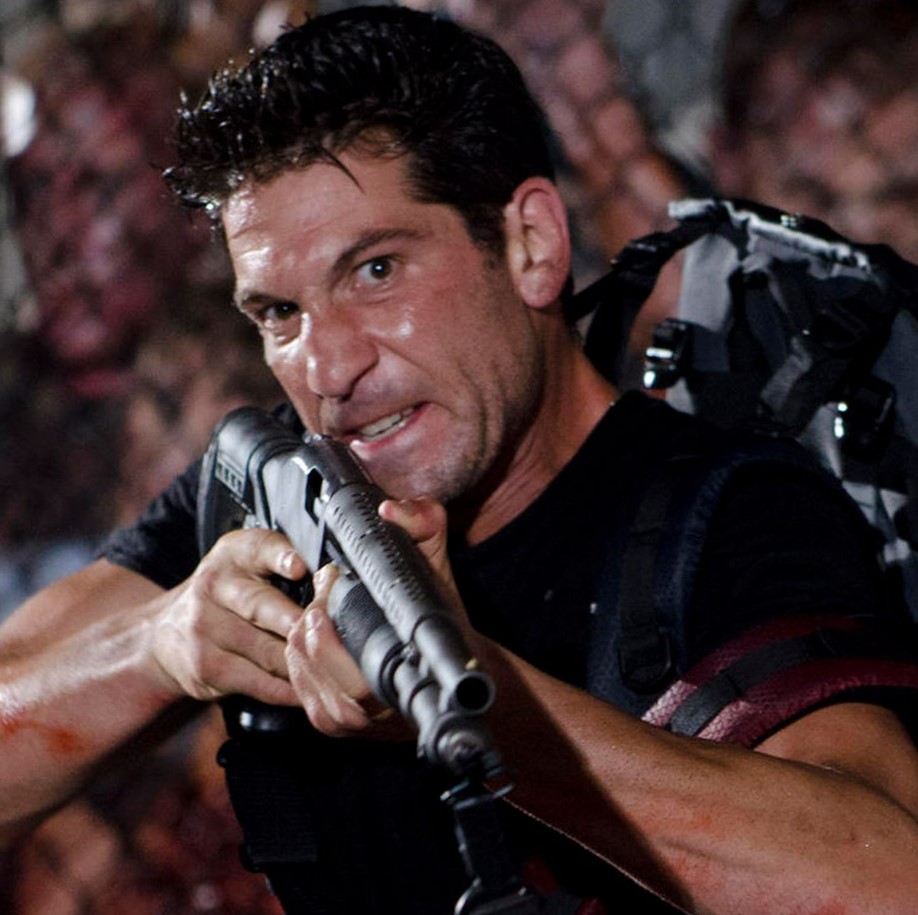 Real Ones podcast info:
Regarding the podcast, fans can subscribe on Patreon.
"On Real Ones, we're giving the microphone to authentic people who are actually living the major events of our time. I'm talking about cops, authors, doctors, activists, soldiers, and more – no agendas, no pundits, no bullshit. Just real talk and real experiences about the stuff that matters," states Bernthal on Patreon.
Bernthal continues, "Since we got Real Ones going I've loved the community that's building around the show to watch, listen, and comment on the topics and guests we're bringing. You all make me want to do even more, and Patreon is the spot to do it. We can take this Real Ones community to another level, adding loads of fresh content and more direct engagement with me, our guests, and our producers than we can deliver on any other platform."
Bernthal adds, "We've got a ton of great stuff for you. There will be members only episodes, Discord chats, behind the scenes footage both from our sets and from me out in the world with these guests; and opportunities to see some of your favorite Real Ones guests become the stars of their own, Patreon-only episodes. This is gonna be a lot of fun – I hope you sign up for the ride. "