Ahead of tomorrow's first trailer, a viral campaign kicks off for John Wick 3 where fans can opt-in for text messages from the movie.
The official John Wick 3 Instagram account posted a short promo along with the trailer teaser.
"Get your one hour head start. Text JOHN WICK to 91099 to opt-in," the video states.
It's possible that fans that sign up for text messages may get a text with a link to the trailer release an hour early.
Upon signing up, you will get a John Wick 3 text that states:
Welcome. As an esteemed member, you will be granted access to our finest amenities. We will text you at this number in the days to come. Be prepared.
Update: A text sent out the following image stating, "Your one hour head start begins now. Consider this a professional courtesy."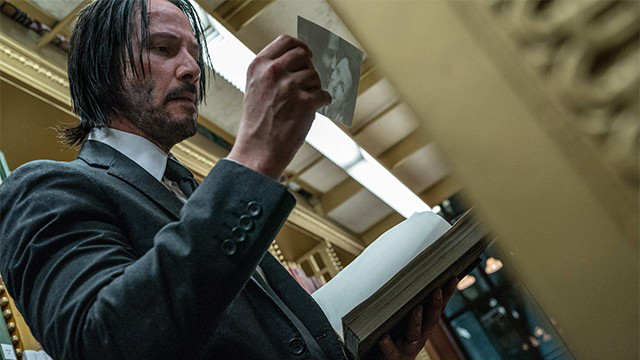 Watch the promos above.
John Wick: Chapter 3 – Parabellum has a May 17, 2019 release directed by Chad Stahelski, with a screenplay by Derek Kolstad and Shay Hatten and Chris Collins & Marc Abrams, with the story and characters by Kolstad, and stars Keanu Reeves, Halle Berry, Laurence Fishburne, Mark Dacascos, Asia Kate Dillon, Lance Reddick, Saïd Taghmaoui, Jerome Flynn, Jason Mantzoukas, Tobias Segal, Boban Marjanovic, with Anjelica Huston, and Ian McShane.
In this third installment of the adrenaline-fueled action franchise, super-assassin John Wick (Keanu Reeves) returns with a $14 million price tag on his head and an army of bounty-hunting killers on his trail. After killing a member of the shadowy international assassin's guild, the High Table, John Wick is excommunicado, but the world's most ruthless hit men and women await his every turn.
Super-Assassin John Wick (Keanu Reeves) is on the run after killing a member of the international assassin's guild, and with a $14 million price tag on his head – he is the target of hit men and women everywhere.