John Wick 3 continues filming, and now set images have hit the net featuring the actors involved including Keanu Reeves, Laurence Fishburne, Mark Dacascos and Halle Berry.
The John Wick 3 images feature Keanu Reeves with his dog, a look at Halle Berry, Mark Dacascos pulling out a gun as well as a sword in a roof top fight scene involving Laurence Fishburne. 
Cinematographer Dan Laustsen also released behind-the-scenes John Wick 3 set images: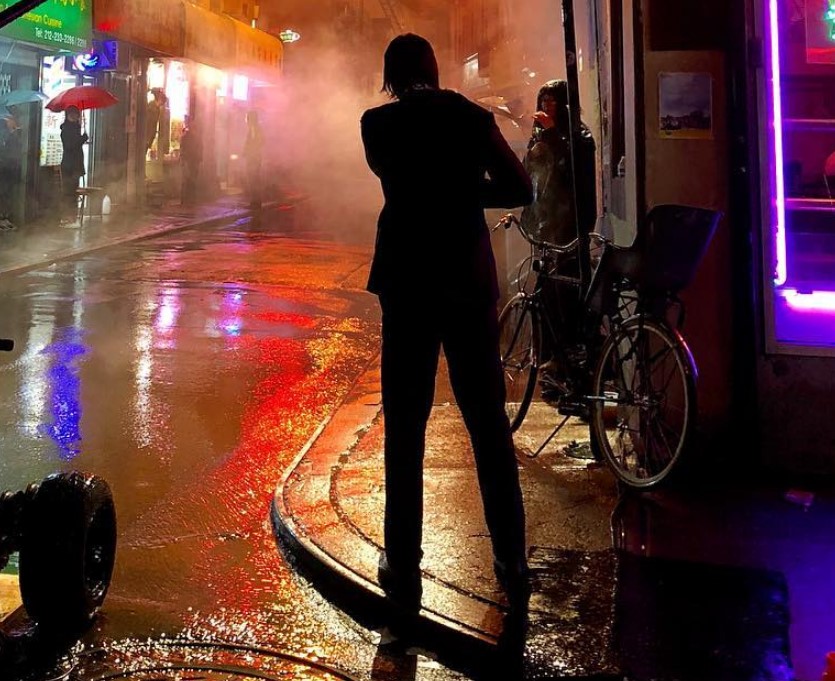 John Wick: Chapter 3 is directed by Chad Stahelski, with a script from Derek Kolstad, and has a May 17, 2019 release date also starring Halle Berry and Laurence Fishburne.
John Wick (Keanu Reeves) is on the run for two reasons… he's being hunted for a global $14 million dollar open contract on his life, and for breaking a central rule: taking a life on Continental Hotel grounds. The victim was a member of the High Table who ordered the open contract. John should have already been executed, except the Continental's manager, Winston, has given him a one-hour grace period before he's "Excommunicado" – membership revoked, banned from all services and cut off from other members. John uses the service industry to stay alive as he fights and kills his way out of New York City.
John Wick 2 Laurence Fishburne: