Check out a first look at John Wesley Shipp as the 1990s The Flash in the upcoming Arrowverse Elseworlds crossover.
Stephen Amell tweeted out the below image which features John Wesley Shipp in costume from his 1990s' CBS series.
"No big deal. Just working with @JohnWesleyShipp for the first time. Nice of him to dress up for the occasion," Amell tweeted.
Showrunner Marc Guggenheim also released another look adding, "After seven years, this just might be the coolest thing we've ever done... Kudos to Flash costume designer Kate Main for pulling off this miracle."
We can speculate that apparently since the crossover deals with the multiverse, that John Wesley Shipp's '90s The Flash character somehow gets involved; Shipp has also played Henry Allen on The CW's The Flash as well as Jay Garrick.
The image also shows off Melissa Benoist as Supergirl, Stephen Amell as The Flash and Grant Gustin as Green Arrow.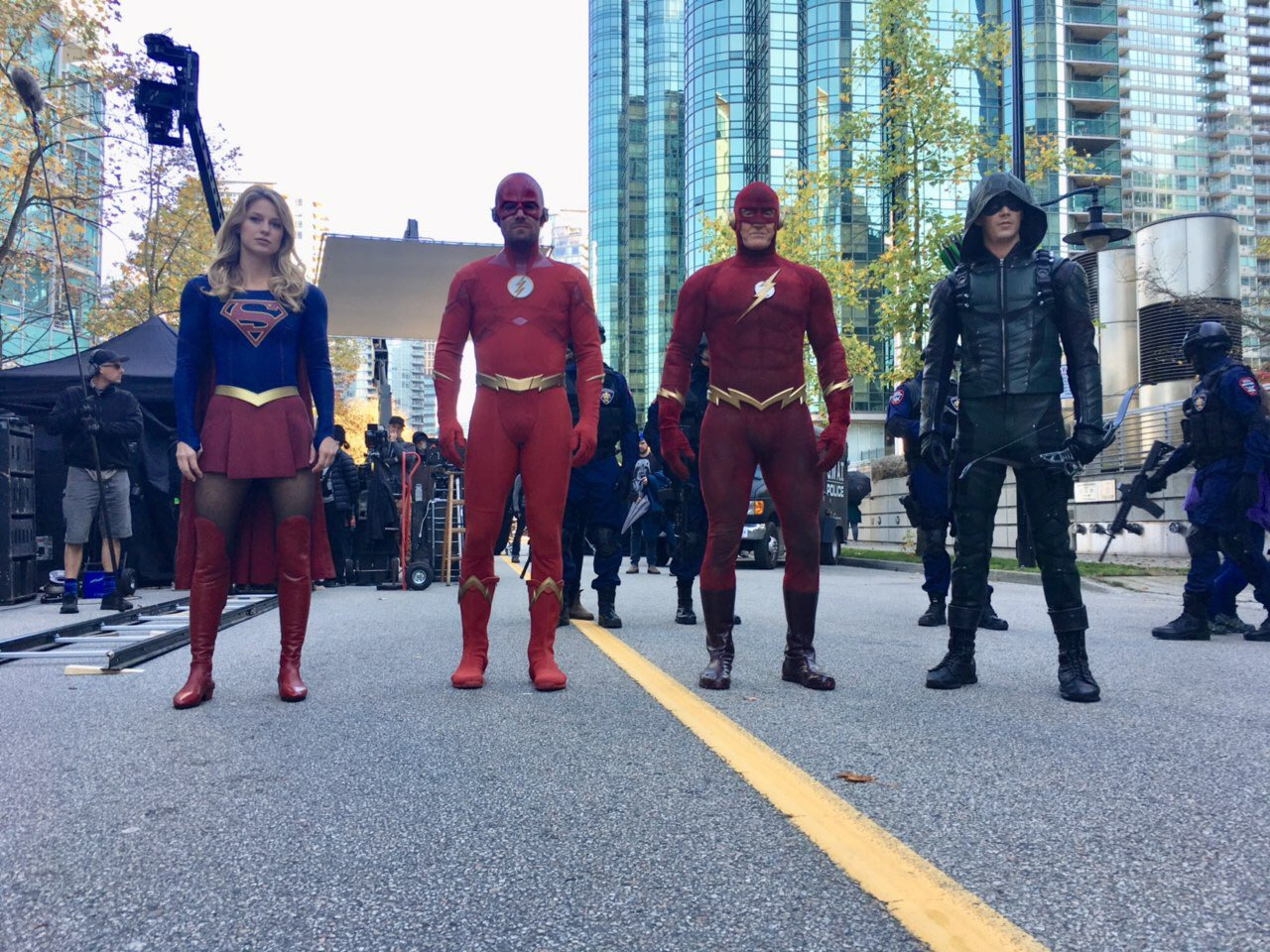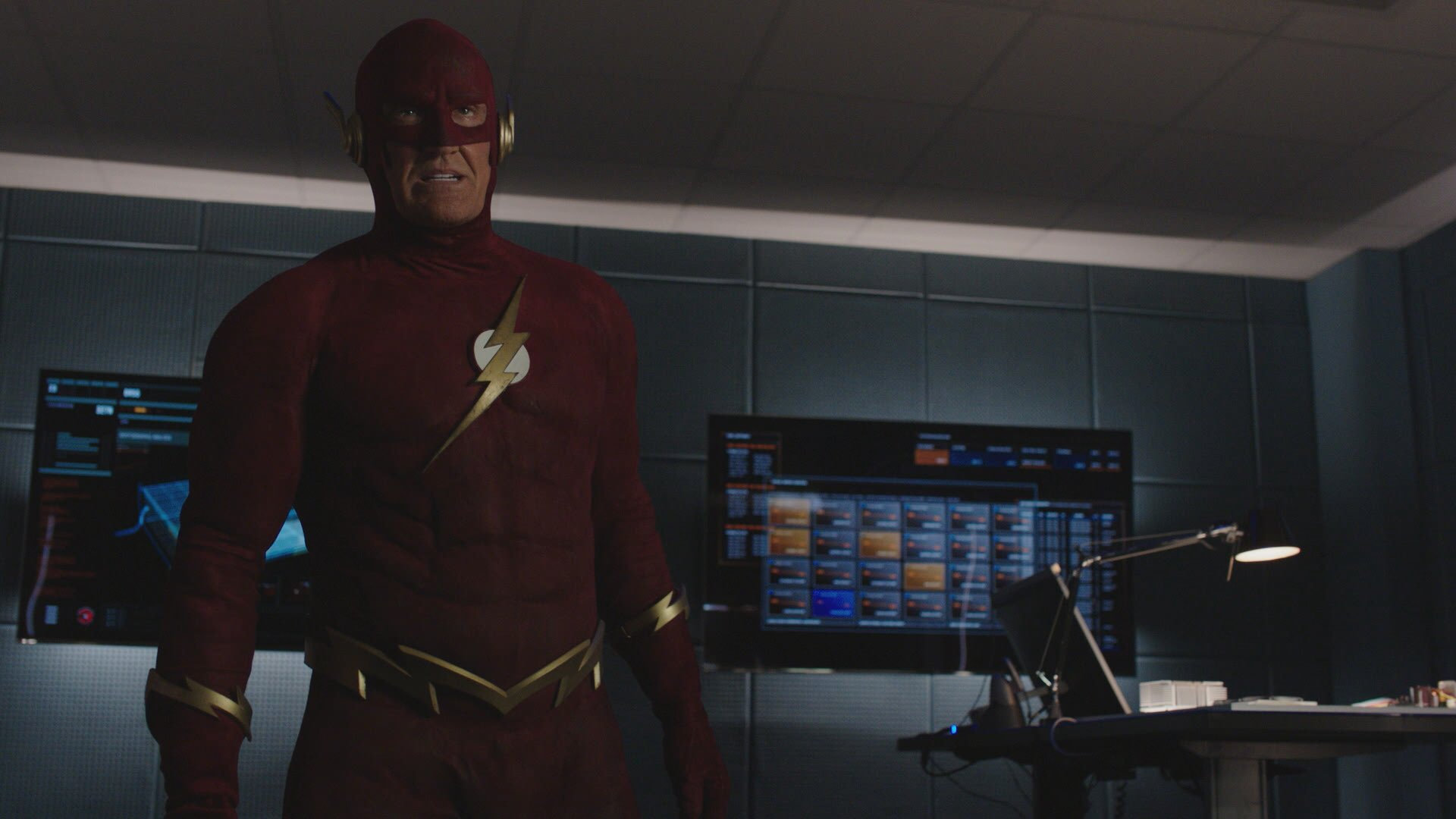 The Elseworlds crossover also features Tyler Hoechlin as Superman and introduces Ruby Rose as Batwoman along with Gotham City, Elizabeth Tulloch as Lois Lane, Cassandra Jean Amell as Nora Fries, Jeremy Davies has been cast in the role of Dr. John Deegan, a doctor at Arkham Asylum for the Criminally Insane who might be crazier than the inmates he treats, and LaMonica Garret is playing The Monitor, an extraterrestrial being of infinite power.
While not a part of the Arrowverse crossover, Lex Luthor will also be introduced in upcoming episodes of Supergirl.
The three-night Arrowverse crossover airs Sunday, Dec. 9 with The Flash, followed by Monday, Dec. 10 with Arrow, and concludes Tuesday, Dec. 11 with Supergirl.