James Gunn is now filming The Suicide Squad and offers his inspirations from the comics with news that WWE Superstar turned actor John Cena is already filming.
Gunn received a slabbed copy of Brave and the Bold #25, the first appearance of Suicide Squad (7.0 goes for $3500) from September 1959, and posted an image of the comic book on Instagram where he responded to fan comments.
"Great gift for the start of shooting from my agent and friend Charlie – the first ever appearance of a very different Suicide Squad in Brave & the Bold 25 (the Justice League would debut in the same comic just 3 issues later). #TheSuicideSquad," Gunn posted.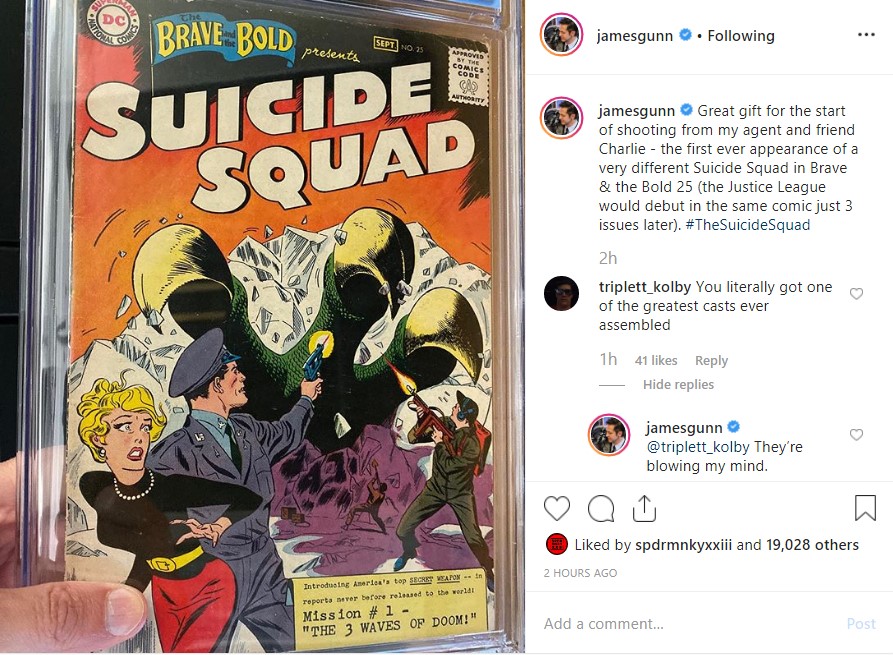 James Gunn hints at Suicide Squad direction with early comics
A fan remarked that Gunn has one of the greatest casts ever assembled, which saw Gunn agree, "They're blowing my mind."
Another fan remarked that it's guessed this isn't the Suicide Squad we know today, which saw Gunn confirm, "No not at all."
A fan questioned if it had King Shark a part of the team back then, with Gunn offering a history lesson: "King Shark is a relatively recent member of the team. The original Squad was a group of adventurers, soldiers and scientists, who explored and battled anomalous events. Ostrander in the 80's introduced the idea of the Dirty Dozen with disposable, second rate supervillains. King Shark didn't enter the team till the 2000's. Our movie takes elements from all those timelines but is especially indebted to Ostrander (and Kim Yale)."
Interestingly enough, the rumored plot sort of sounds like the original Suicide Squad Gunn mentions (though Gunn has said a lot of rumors surrounding the movie aren't true):
Set in Panama, Amanda Waller sends the Squad there to find an Alien monster locked inside an old prison that was being used during World War 2 by the Nazis. The Monster is now being used by two evil dictators – The Mayor and The General.
A fan also asked if Gunn is going to read the comic book or leave it in its box (the comic is CGC graded, so opening it would ruin the grade and take away from the value): "I've already read it in the big hardback of original Squad stories," Gunn replied.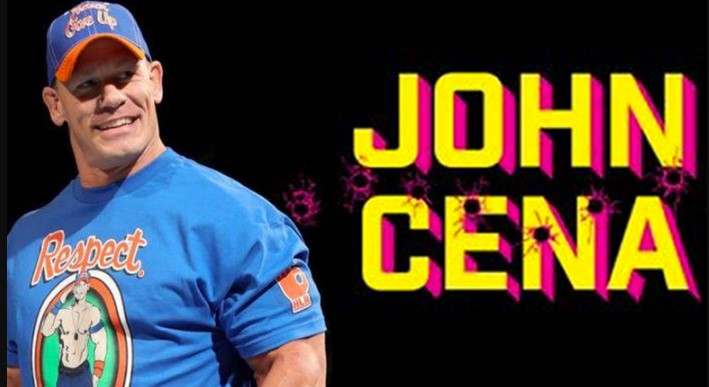 James Gunn reveals John Cena already filmed Suicide Squad scenes
A fan asked when does John Cena film? "He's already shot with us," Gunn offered.
The fact that Suicide Squad landed before Justice League (first appearance The Brave and the Bold #28 March 1960) surprised a fan, Gunn said, "It is a great little factoid – kind of like how Groot is a Stan Lee creation that predates Spider-Man and the Fantastic Four!"
The Suicide Squad gets released on August 6, 2021.
Making up the cast (characters not confirmed) includes, returning from the first movie, Margot Robbie (Harley Quinn), Viola Davis (Amanda Waller), Jai Courtney (Captain Boomerang), and Joel Kinnaman (Rick Flag).
Newcomers include Steve Agee, said to be playing King Shark, David Dastmalchian as Polka-Dot Man, and Daniela Melchior has been said to be playing Ratcatcher, with John Cena thought to be playing the role originally meant for Dave Bautista with Peacemaker.
Also appearing in the film includes German comedian-actor Flula Borg, Nathan Fillion, Taika Waititi, Peter Capaldi, Pete Davidson, Sean Gunn, Michael Rooker, Jennifer Holland, Joaquin Cosio, Mayling NG, Juan Diego Bottom, Storm Reid, Alice Braga, Tinashe Kajese, and Julio Ruiz.