Legendary creator Jim Starlin recently appeared at Ace Comic-Con where he was asked about the potential of Adam Warlock appearing in the MCU.
Following the tease in Guardians of the Galaxy 2, Marvel Cosmic fans have been wondering if Adam Warlock will appear, maybe in Guardians of the Galaxy 3.
Jim Starlin weighs in on the possibility of Adam Warlock in the MCU, as Chuck Load Of Comics caught up with the creator of Thanos at Ace Comic-Con.
"I have high hopes for him. That he will still show up," Jim Starlin said.
Jim Starlin went on to state how happy he is with Zoe Saldana as Gamora, Dave Bautista as Drax and especially Josh Brolin as Thanos.
"Warlock can be terrible, and I'll still be happy with the way things are going," Starlin said.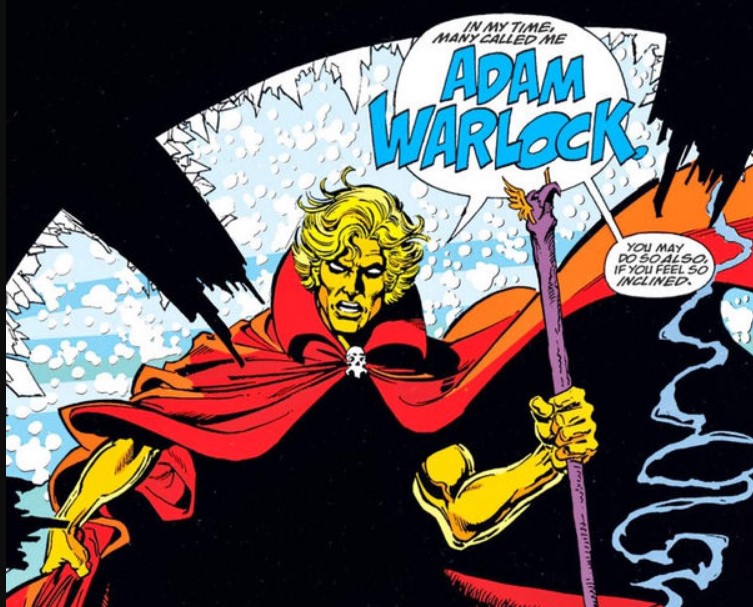 Regarding if James Gunn was going to include Adam Warlock in Guardians of the Galaxy 3 is unknown, as Gunn has been fired from Disney, and as noted, the movie is on hold.
"As we are recording this, the third Guardians of the movie is on indefinite hold. I don't know what is going to happen." Jim Starlin said. "I have my suspicions who they are going to use for a director, but I'm not in that loop. My guess is as good as anything you read online."
Like many fans, Jim Starlin seems to think there may be a plan for Adam Warlock in the MCU, a character he brought back in the comics in his stellar Infinity Gauntlet story that inspired the movies, but again, we can't be sure.
"How much of Gunn's script remains, how much of the game plan of using Warlock in this movie and maybe down the line, Marvel has their own master plan that supersedes all the movies," Starlin said. "Feige is basically the captain of that ship. I don't know what he has planned, but I have high hopes that we'll see old Adam coming around."
Check out video of Jim Starlin talking the MCU and comics: