Protests are ongoing in Hawaii at Mauna Kea aiming to stop construction of the Thirty Meter Telescope which sees the King of the Seven Seas, Jason Momoa, involved and threatening not to do Aquaman 2 for Warner Bros.
Jason Momoa reposted the following on Instagram blasting the Hawaii telescope project:
F-CK THIS. And TMT is 4x bigger. Sorry Warner Bros we can't shoot Aquaman 2. Because Jason got run over by a bulldozer trying to stop the desecration of his native land THIS iS NOT HAPPENING. WE ARE NOT LETTING YOU DO THIS ANYMORE. Enough is enough. Go somewhere else. Repost. This is what telescope construction looks like (Subaru Telescope, 1992). The TMT will be four times larger on unscathed land. We must protect our sacred mountain from further desecration. #KuKiaiMauna #WeAreMaunaKea#TMTShutdown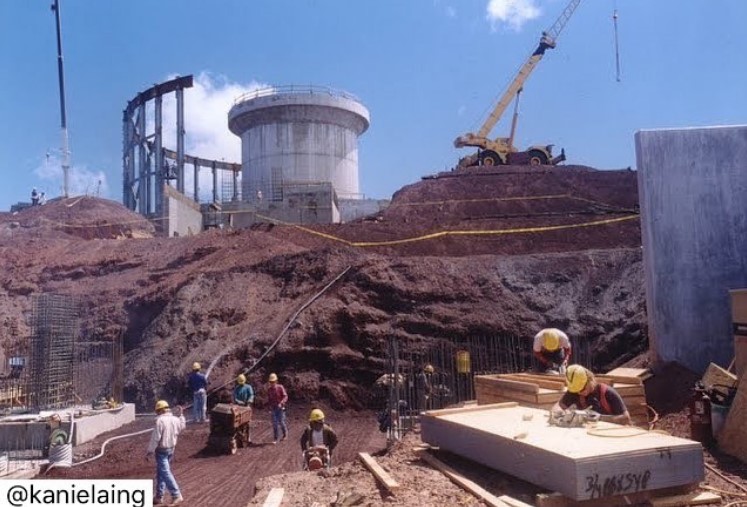 Update: Jason Momoa posted another post:
Pls support kīa'i for the @protectmaunakea movement. During this time, we are trying to unite both kānaka and Hawai'i born peoples alike to protect not only the mauna, but also our way of life and greatest natural resources in Hawaii as a whole. We feel that our movement has successfully united all aspects of Hawaiian culture with the exception of our traditional ocean practices – namely surfing, fishing, paddling, etc. This is where you come in. Pls be an inspiration and raise awareness amongst the general public and the corporate realm to promote the conservation of our 'āina for our generation and future generations to come. Post your ocean photo and hashtag #SurfersForMaunaKea #maukatomakai #kukiaimauna #surfersformaunakea #maukatomakai #kukiaimauna #surfers #dahui #HuiOHeeNalu #makaha #northshore #protectors
Jason Momoa won't do Aquaman 2 while protesting
Once built, the Thirty Meter Telescope will be the largest telescope in the Northern Hemisphere with its primary mirror larger than a basketball court at the cost of an estimated $2 billion dollars.
Activists have been protesting the building of over a dozen telescopes at the Mauna Kea volcano location for years, as Mauna Kea is considered "ceded land" that once belonged to the Hawaiian kingdom and is now held in trust for native Hawaiians. It's argued that the telescopes interfere with cultural and religious practices as well as being a symbol of Western colonization.
Regarding Aquaman 2, Warner Bros. hasn't announced a filming date, but the flick is slated to be released December 16, 2022, and director James Wan is first filming a new horror movie, so there is at least time for Jason Momoa to get back on board.
Aquaman was a big hit when it was released last year as it brought in over $1.148 billion dollars.
Jason Momoa protests controversial Hawaii telescope:
(Thirty Meter Telescope info via NY Times)