Jared Leto once again takes to social media to tease his look for the Morbius the Living Vampire movie.
Following having teased shaving his beard for the role, now Leto takes to Instagram to show off his clean look and long hair.
Jared Leto posted the image on Instagram with emoji scissors.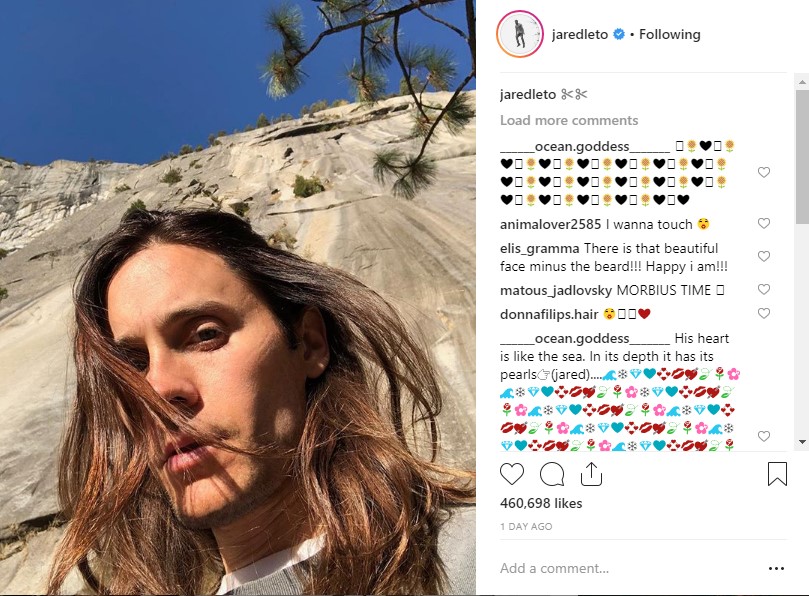 The Mobius movie is due to film next as part of Sony's new Spider-Man spinoff universe that also includes Tom Hardy's Venom.
Sony recently announced two release dates for untitled Marvel films with it thought the first is for Morbius, July 10, 2020, and the second for the Venom sequel, October 2, 2020.
Morbius is being directed by Daniel Espinosa who is known for the recent Life movie which starred Ryan Reynolds and Jake Gyllenhaal, as well as Safe House starring Reynolds and Denzel Washington.
No plot details are known about Morbius but we can guess that similar to Tom Hardy's Eddie Brock and Venom, Jared Leto as Morbius will be more of an anti-hero than a straight up villain.
In the comics, Dr. Michael Morbius has a rare and fatal blood disease, and when he attempts to find a cure becomes Morbius the Living Vampire and has run-ins with Spider-Man.