The woke's days on Twitter are numbered thanks to Elon Musk, and now James Gunn shuts down a woke Marvel fan who wants Chris Pratt canceled and replaced because of the actor's conservative values.
A Twitter user who includes non-binary pronouns and advocates the abolishment of the police in she/her's Twitter profile tweeted an image of Chris Pratt and Patrick Wilson demanding, "Marvel. Hear me out. Just… replace him."
Guardians of the Galaxy director James Gunn caught wind of the tweet and blasted the woke Twitter user offering Chris Pratt will never be replaced as Star-Lord.
"For what? Because of your made-up, utterly-false beliefs about him? For something that someone else told you about him that's not true? Chris Pratt would never be replaced as Star-Lord but, if he ever was, we would all be going with him," tweeted Gunn.
It's also been learned that James Gunn had Thor: Love and Thunder changed as Gunn tweeted he requested things in the movie to be adjusted, and Gunn also teased his Guardians of the Galaxy Holiday Special that is coming to the Disney Plus streaming service.
Guardians of the Galaxy Vol. 3 has a May 5, 2023 release date, with Thor: Love and Thunder coming out July 8.
Check out the tweets below and posts from Chris Pratt's Instagram profile.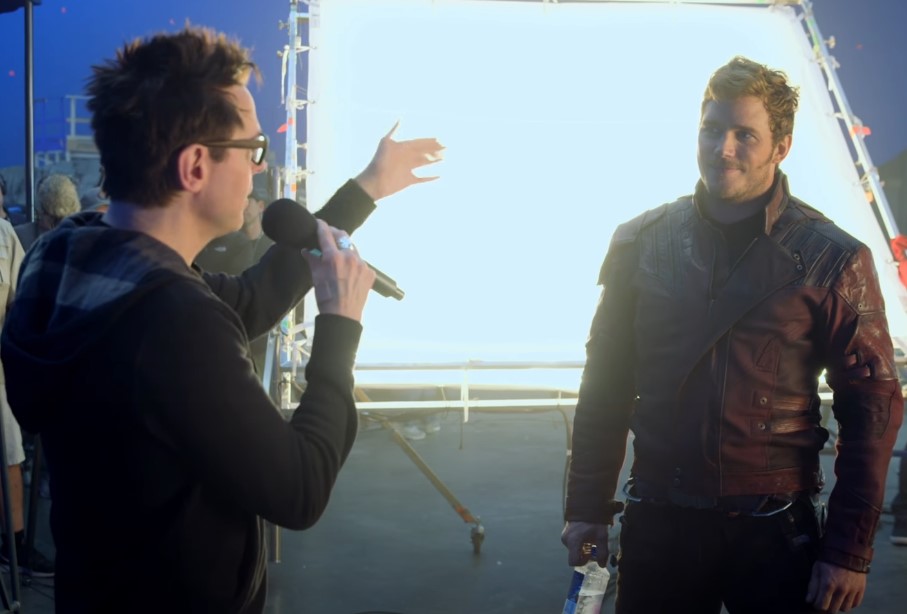 Jame Gun tweets:
For what? Because of your made-up, utterly-false beliefs about him? For something that someone else told you about him that's not true? Chris Pratt would never be replaced as Star-Lord but, if he ever was, we would all be going with him.

— James Gunn (@JamesGunn) April 25, 2022
Yes because being thankful for a healthy child is such an indefensible crime! God forbid!

— Killer Tacos (@KillerTacos54) April 25, 2022
I asked for some things to be adjusted and they were adjusted.

— James Gunn (@JamesGunn) April 23, 2022
Definitely one of the best wrap gifts ever. Thanks @MarvelStudios! #GotGHolidaySpecial pic.twitter.com/jE2SRaL5wm

— James Gunn (@JamesGunn) April 25, 2022
Chris Pratt Instagram posts: