The James Gunn The Suicide Squad spinoff Peacemaker series starring John Cena adds four members to its cast.
Joining the cast includes Gunn's girlfriend Jennifer Holland, who also stars in The Suicide Squad, Robert Patrick, known for Terminator 2, Chris Conrad, known for Perpetual Grace, LTD, and the Patriot TV series, and Danielle Brooks, who is known for Orange Is the New Black.
Jennifer Holland plays Emilia Harcourt, who in the comics is an NSA agent sent to work with A.R.G.U.S. to monitor the Suicide Squad.
"Yessssss! So happy I can finally tell everyone I'm on a show with Dennis from [Patriot]," tweeted Holland.
Robert Patrick is playing Auggie Smith who looks to be a new character.
"Yeah man!!! Let's do this!!!!" tweeted Patrick.
Chris Conrad is playing Adrian Chase who in DC Comics is known as Vigilante and Prometheus.
For the HBO Max series, Conrad will play Vigilante, a hand-to-hand combatant, a brilliant marksman, and a master of the lariat. Adrian Chase was a New York City DA who sought justice in his own way as his alter ego after his wife and kids were killed by mobsters. Vigilante also has the ability to heal quickly and regenerate his body from injuries as serious as stabbings or gunshot wounds.
"I'm thrilled to be part of this amazing team. Looking forward to making magic with these talented people – cheers," tweeted Conrad.
Brooks will play Leota Adebayo in the series, who also looks to be a new character.
"It's official. Thank you, James Gunn [and] HBO Max. Very excited to be part of this project!!" tweeted Brooks.
"So stoked to be working with Danielle Brooks, an actress I've admired for a long time, and can't wait for all of you to meet her character in Peacemaker," tweeted Gunn. "And so happy to have Robert Patrick as Auggie Smith, Chris Conrad as Vigilante, & Jennifer Holland reprising her role from The Suicide Squad, Emilia Harcourt, joining John Cena in the cast of my HBO Max show, Peacemaker!"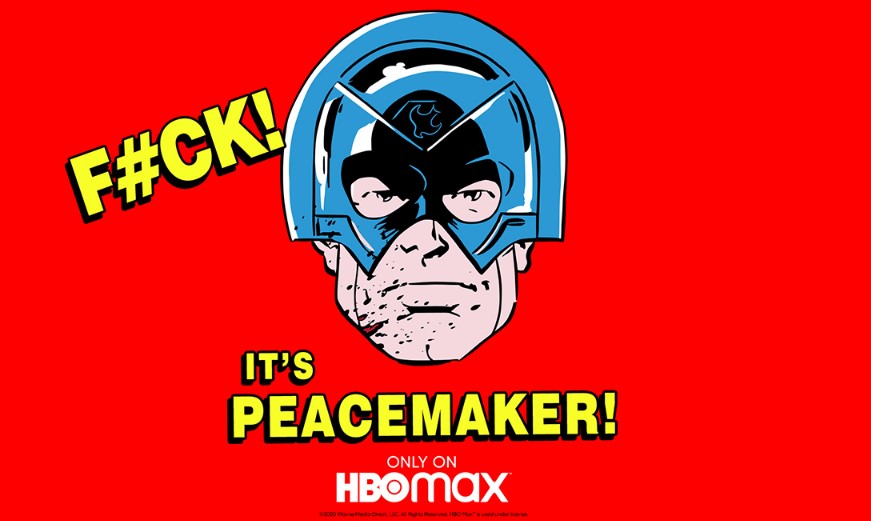 John Cena stars as Peacemaker
John Cena plays the titular title, who will also appear in The Suicide Squad, with Peacemaker described as a man who believes in peace at any cost — no matter how many people he has to kill to get it.
Steve Agee is also appearing as John Economos, his warden character from The Suicide Squad.
James Gunn recently let it be known that he will work on Peacemaker prior to working on Marvel's Guardians of the Galaxy 3.
Gunn also teased the series is not exactly a prequel to The Suicide Squad, which could mean any number of things.
"'Explore the origins' does not necessarily mean prequel," said Gunn.
James Gunn is writing the eight episodes of the Peacemaker series and will be directing many of the episodes, including the premiere. Gunn and Peter Safran serve as executive producers, with Cena as co-executive producer. The show is produced by Gunn's Troll Court Entertainment and The Safran Company in association with Warner Bros. Television. Look for filming to start next year.
(via Deadline)