James Gunn comes out in support of both DC and Marvel as he posts a new image featuring the cast of The Suicide Squad while attending the premiere of Joker.
"Some of #TheSuicideSquad (and Pom). Many of us are doing weird things in this photo. After a screening of Joker (thanks @wbpictures!)," Gunn posted on Instagram.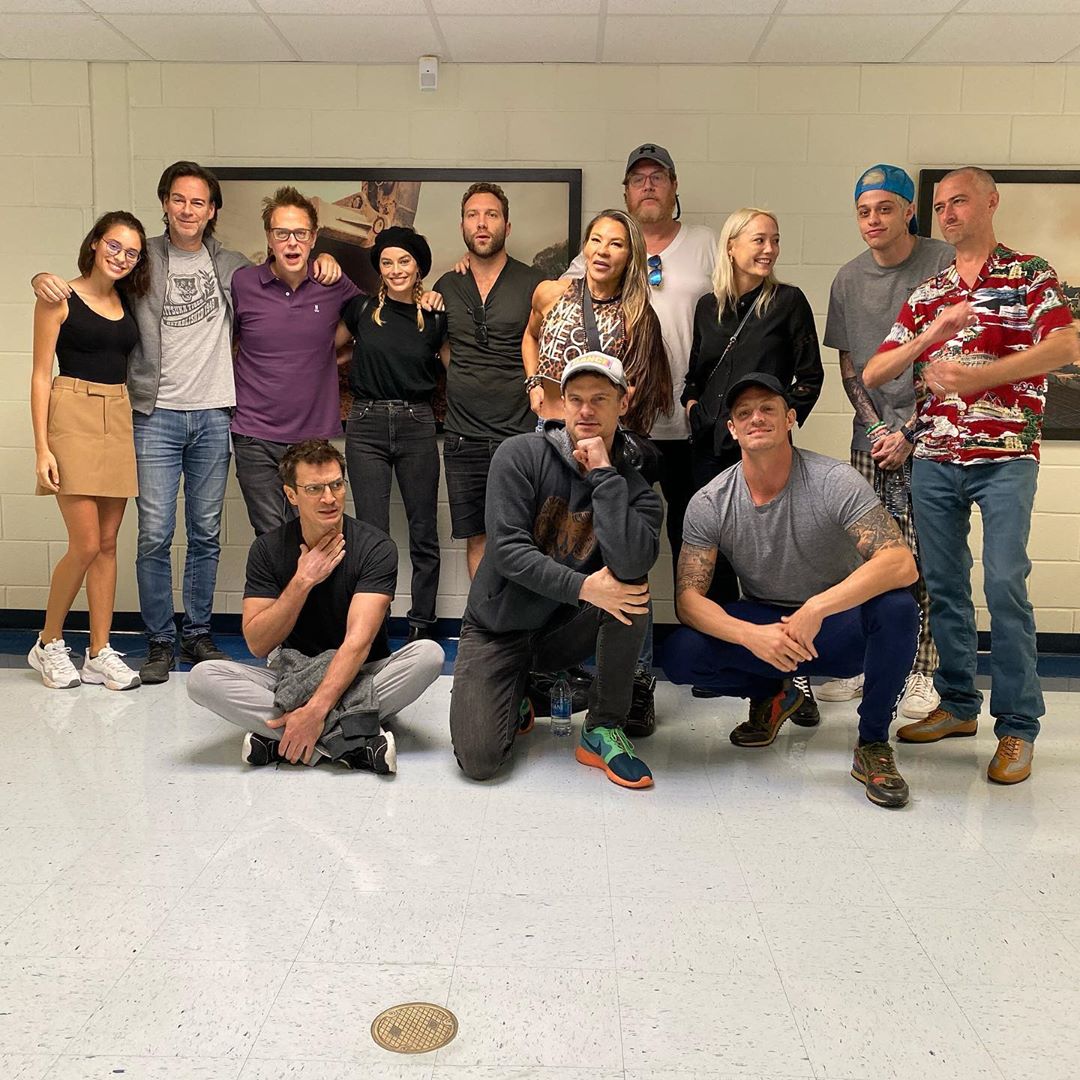 Regarding DC and Marvel, James Gunn also posted an image of a scrapbook that he received as a gift that is filled with memories from filming Marvel's Guardians of the Galaxy movies.
Starting production on #TheSuicideSquad, I received perhaps the coolest and sweetest start-of-production gift ever, along with a note of how excited they are for the movie from Kevin, Lou, Victoria, Mary and Jonathan at @marvelstudios. They made me this incredible scrapbook of our journey so far on #GuardiansoftheGalaxy. It's a thick tome packed with memories that brought a tear to my eye. As I've said so many times, at the end of the day, Marvel and DC fans have a lot more in common than they do not. I am now and have been for almost all my life, both. Maybe you like one more than the other – that's cool – but that doesn't mean you can't enjoy them all or that you have to tear the other down. I know that I and my partners at both Marvel and DC believe that what's good for one studio is generally good for all: spurring each other on daily with heartfelt, spectacular, and innovative entertainment that keeps audiences around the world loving movies based on or inspired by sequential art. #marvel #dc
Let's go, team(s).
Following The Suicide Squad, James Gunn will return to Marvel to complete Guardians of the Galaxy 3, which doesn't have a release date as of yet but most likely will be a part of Phase 5.
Insiders have also filled me in that following Guardians of the Galaxy 3, James Gunn will be back in the DCEU and is possibly involved with some sort of soft DCEU reboot.
The Suicide Squad gets released on August 6, 2021 starring Margot Robbie (Harley Quinn), Viola Davis (Amanda Waller), Jai Courtney (Captain Boomerang), Joel Kinnaman (Rick Flag), with Steve Agee, said to be playing King Shark, David Dastmalchian as Polka-Dot Man, Daniela Melchior as Ratcatcher, with John Cena thought to be playing the role originally meant for Dave Bautista with Peacemaker, German comedian-actor Flula Borg is in the flick, Nathan Fillion, Taika Waititi, Peter Capaldi, Pete Davidson, Sean Gunn, Michael Rooker, Jennifer Holland, Joaquin Cosio, Mayling NG, Juan Diego Bottom, Storm Reid, Alice Braga, Tinashe Kajese, and Julio Ruiz.