With James Gunn now in charge of the DCU, fans are wondering if we'll actually get to see a DC vs. Marvel movie on the big screen.
While it's obviously still early for that, what is interesting is that James Gunn actually revealed last year he talked to Marvel and DC about the possibility.
"I would really be happy to do a Harley Quinn and Groot movie. That would be exciting for me," James Gunn told Jake Hamilton. "Not only have I thought about that, but I've actually talked about that to the heads of both Marvel and DC. They know everybody's open to everything, but whether anything would ever happen, who knows?"
Who knows is right, and James Gunn might be the one who actually knows as this week saw the big announcement that Gunn and his producer buddy, Peter Safran, are taking over DC as of November 1st.
"The idea of being able to bring Marvel and DC together in a movie, that would be really fun for me," continued Gunn. "And, I know it's exciting for even the heads of Marvel and DC to think about, Kevin Feige over at Marvel and Tobey Emmerich over at Warner Bros. It's something we all like to dream about, whether we can ever get through the barrage, the Berlin Wall of lawyers, we would need to get through to ever make something like that happen, I don't know. But, it would be a blast."
Hamilton said he can't stop thinking about the possibility and begged to make DC vs. Marvel happen.
"Yeah, I can also get really behind a Rocket, Groot, King Shark, and Weasel movie," Gunn said with a smile. "That would be fantastic as well."
Interestingly enough, scooper Daniel RPK seemed to tease DC vs. Marvel by James Gunn as Daniel RPK tweeted the "Wide Eyes emoji" in reference to Gunn's above words.
"A DC/Marvel crossover is more possible than ever now," added Daniel RPK.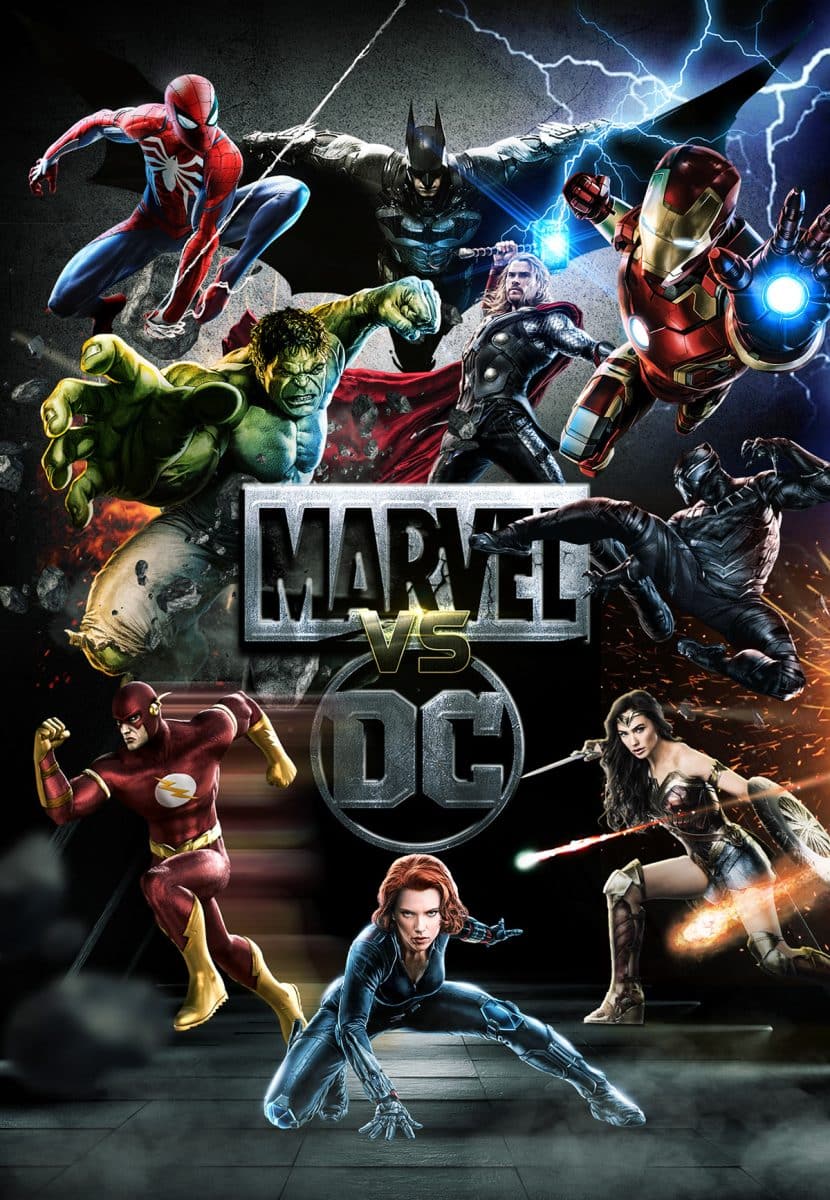 James Gunn and Peter Safran appointed Co-Chairmen and Chief Executive Officers of DC Studios
This week's big announcement saw James Gunn and Peter Safran appointed to the new roles of Co-Chairmen and Chief Executive Officers of DC Studios, overseeing the overall creative direction of the DC Universe across film, TV, and animation under a single banner.
The trades have reported the deal is for four years and that everything going DC forward will fall under Gunn and Safran except for the Todd Phillips Joker movies and the Matt Reeves The Batman projects.
Presently, Gunn has Peacemaker Season 2 in development and plans for a Viola Davis spinoff.
"We're honored to be the stewards of these DC characters we've loved since we were children. We look forward to collaborating with the most talented writers, directors, and actors in the world to create an integrated, multilayered universe that still allows for the individual expression of the artists involved," Gunn and Safran said in a joint statement.
The pair continued, "Our commitment to Superman, Batman, Wonder Woman, Aquaman, Harley Quinn, and the rest of the DC stable of characters is only equaled by our commitment to the wonder of human possibility these characters represent. We're excited to invigorate the theatrical experience around the world as we tell some of the biggest, most beautiful, and grandest stories ever told."
They added, "We're especially enthusiastic about doing all of this with Mike, Pam, Casey, Channing, and the whole Warner Bros. Discovery team, and are grateful to David Zaslav, whose bold vision for the future of the franchise we share and allows for this once-in-a-lifetime opportunity. Most of all, we can't wait to bring you all into the story of the DCU."