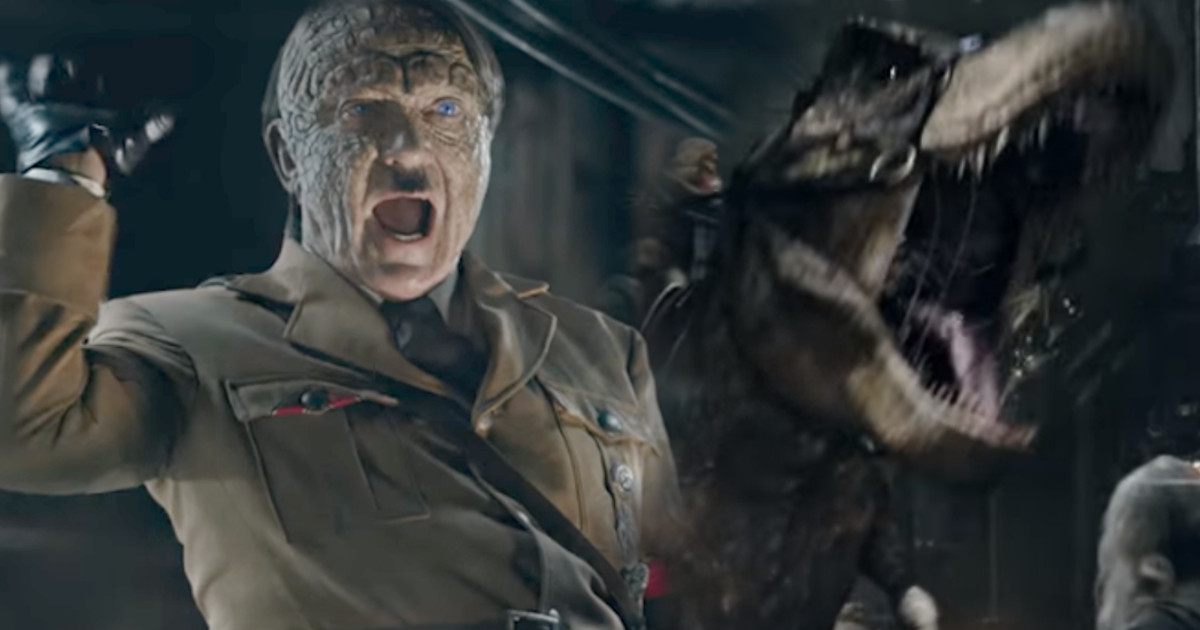 Watch the trailer below for Iron Sky: The Coming Race, the sequel to the cult favorite 2012 movie!
Iron Sky: The Coming Race has a February 14, 2018 release and is directed by Timo Vuorensola starring Lara Rossi, Vladimir Burlakov, Kit Dale, Udo Kier, Julia Dietze, Tom Green, and Stephanie Paul.
Synpopsis:
Twenty years after the events of Iron Sky, the former Nazi Moonbase has become the last refuge of mankind. Earth was devastated by a nuclear war, but buried deep under the wasteland lies a power that could save humanity – or destroy it once and for all.
Iron Sky The Coming Race leads our heroes on an adventure into the Hollow Earth, where they must fight the Vril, an ancient shapeshifting reptilian race and their army of dinosaurs.