Yesterday I posted the new Japanese poster for The Avengers: Infinity War and really didn't think much of it other than it looked really cool, but now big spoilers come out.
I've learned The: Avengers: Infinity War poster happens to feature more than meets the eye!
Warning: Spoilers follow
The Japanese poster happens to state "アベンジャーズ、全滅," at the bottom.
A reader sent me an e-mail and pointed out that the line actually translates to "Avengers, totally annihilated."
So we see that Marvel is promoting The Avengers: Infinity War in Japan as the Avengers getting annihilated at the hands of Thanos! Wild!
It makes sense as the Japanese are big fans of monsters, right? I'm on board #TeamThanos as well!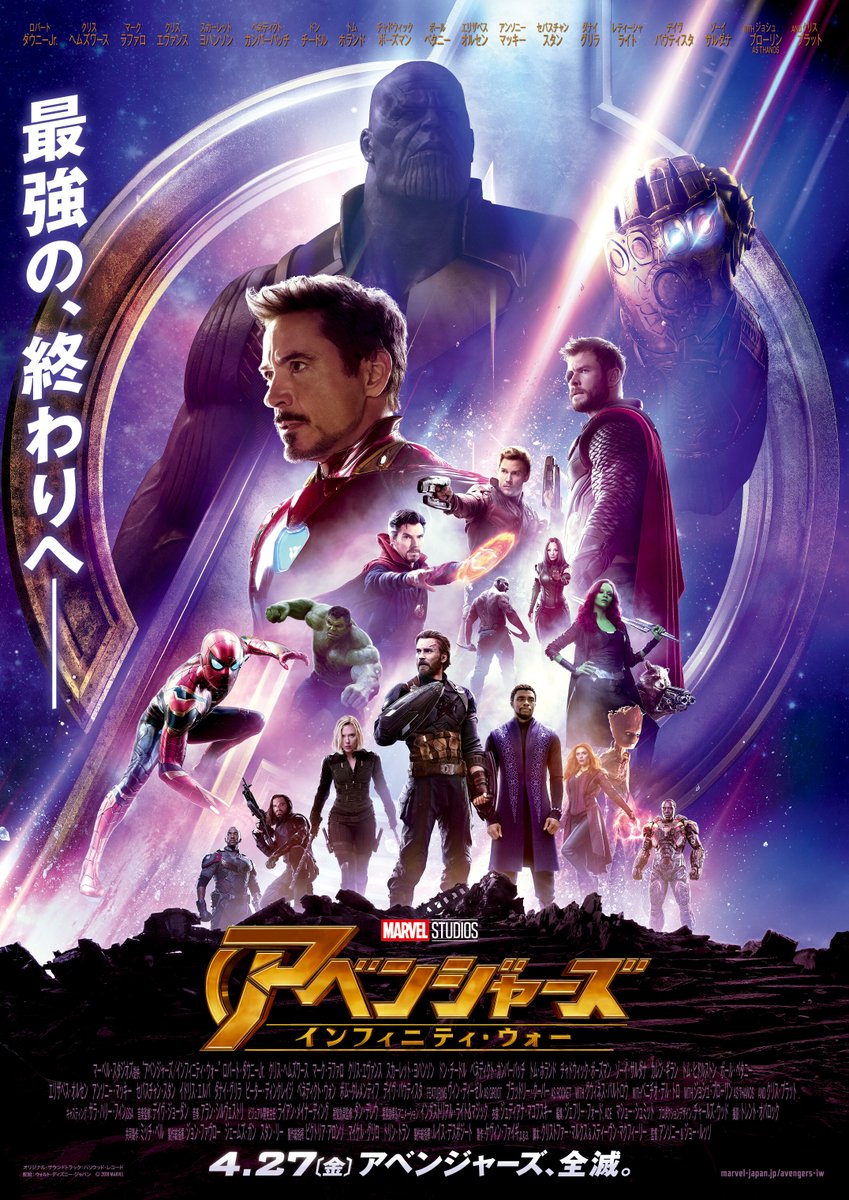 While Marvel hasn't promoted the movie like that over here, the writers and even Robert Downey Jr. did previously confirm and tease character deaths (more potental spoilers follow).
"We're going to pull out the stops and stop exploring conventions, and look to stuff where we go, 'Oh, but if we do that, that's very, very definitive.' Well, great, let's get definitive for a change," Robert Downey Jr. teased to EW. "We're like a family now. Ten years later, we're hanging out and having lunch, and kind of wondering when the draft is going to come in. Which one of us bites it and when?"
The Avengers: Infinity War writers Christopher Markus and Stephen McFeely noted, "Some heroes may simply get to ride off into the sunset. Others may sacrifice themselves or fall in battle."
"It's safe to say we will say farewell to people," McFeely promised.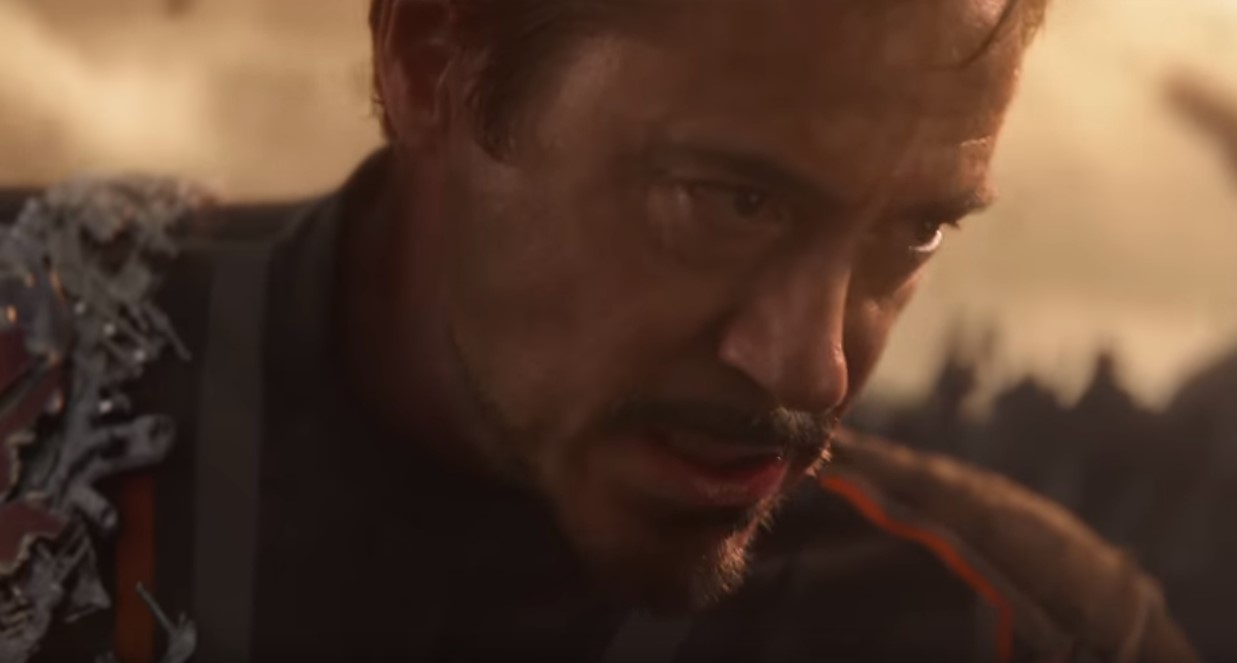 Regarding which of the Avengers might not make it out alive, the odds seem to favor the actors whose contracts are up: Chris Evans (Captain America), Robert Downey Jr. (Iron Man), Chris Hemsworth (Thor), Mark Ruffalo (Hulk), Tom Hiddleston (Loki) and Jeremy Renner (Hawkeye). Scarlett Johansson looks to be safe as she is said to be signed on for a new Black Widow solo movie.
Other possibilities include Paul Bettany, as Vision currently houses the Mind Stone, and Dave Bautista's Drax may not make it out of Avengers: Infinity War alive as reportedly he wants to make a lengthy return to the WWE (which would also mean no Guardians of the Galaxy 3).
Who are your picks to die in Avengers: Infinity War? Let us know in the comments below.
An unprecedented cinematic journey ten years in the making and spanning the entire Marvel Cinematic Universe, Marvel Studios' "Avengers: Infinity War" brings to the screen the ultimate, deadliest showdown of all time. The Avengers and their Super Hero allies must be willing to sacrifice all in an attempt to defeat the powerful Thanos before his blitz of devastation and ruin puts an end to the universe.
Anthony and Joe Russo direct the film, which is produced by Kevin Feige. Louis D'Esposito, Victoria Alonso, Michael Grillo and Stan Lee are the executive producers. Christopher Markus & Stephen McFeely wrote the screenplay. "Avengers: Infinity War" releases in U.S. theaters on April 27, 2018.