Howard Stern is voicing none other than Doctor Doom as the shock jock accidentally mentioned involvement with Marvel on the air.
"They're going over the schedule with me and it's gonna suck," Stern said: "Well, I told you I'm gonna do Dr. Doom, but believe me, I'm f-cking miserable about it. Called Robert Downey, Jr. and I was asking him acting techniques."
The big question is what Marvel project is it for with some fans thinking it's for an MCU movie, possibly Fantastic Four (that doesn't even have a director) but what the project is likely for is a Marvel Sirius Podcast.
Sirius is the exclusive home to The Howard Stern Show and Marvel has a slate of podcasts on Sirius that launched in 2020, so it isn't hard to do the math: It's not for the Fantastic Four movie or the MCU, it's for the Marvel Sirius Podcast.
"Entertainment powerhouse Marvel presents a slate of spectacular and amazing original podcasts for SiriusXM Platinum, Streaming Platinum, and Music & Entertainment subscribers, with even more titles coming this year," states the official description for the Marvel Podcasts on the SiriusXM website.
Marvel Podcasts on Sirius include Marvel's Wastelander, Marvel/Method, Marvel's Declassified, and more, as officially announced by Marvel back in November of 2020:
Beginning today, SiriusXM is the new destination for exclusive new original podcasts from Marvel Entertainment! In addition to SiriusXM's recently-announced slate of original podcast series and highly-curated selection of popular shows, SiriusXM subscribers with select streaming plans will be able to tune in to exclusive new podcast series like Marvel/Method, a weekly podcast on Marvel fandom hosted by Method Man; Marvel's Declassified, a nonfiction deep dive into the history of Marvel Comics; along with a thrilling new multi-part original scripted audio series, Marvel's Wastelanders, kicking off in 2021.
Again, the website says even more titles are coming this year, so expect an announcement soon about Howard Stern voicing Doctor Doom for a Marvel Sirius Podcast.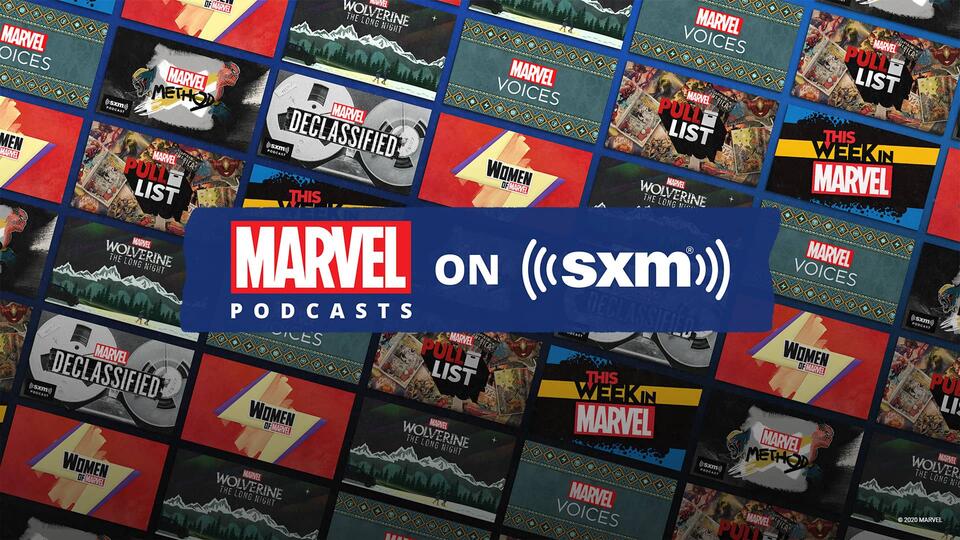 Howard Stern confirms Doctor Doom:
Holy shit Stern had a hot mic for their postshow meeting running and I think leaked he will be doing Dr. Doom in an MCU movie?!?? pic.twitter.com/fIzH1Z7KAJ

— Gus (@WashedUpTweeter) June 29, 2022