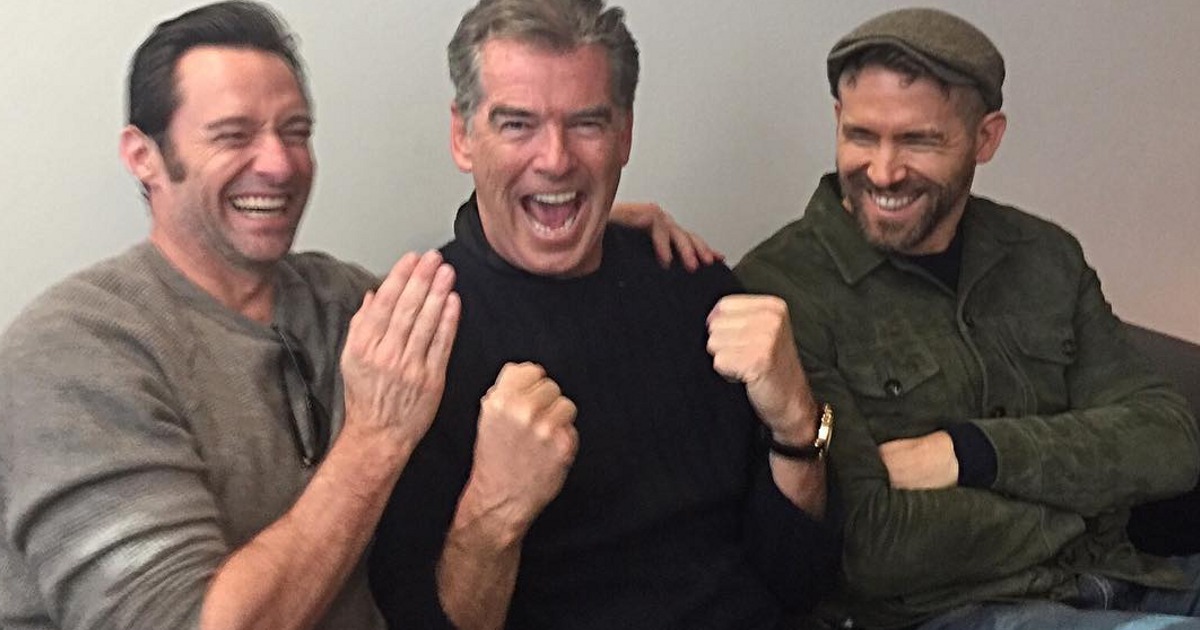 With Deadpool 2 in need of Cable, how about the former James Bond, Pierce Brosnan?
Check out images posted by Ryan Reynolds and Hugh Jackman along with Pierce Brosnan on Instagram.
Reynolds noted: " Wolvie. Bond. Wade."
Jackman added to his own post, the hashtag: "#wolverinebonddeadpool."
Ryan Reynolds has also stated he would like to do a Deadpool and Wolverine Hugh Jackman movie, so maybe there is room for Pierce Brosnan.