Hot Toys reveals their 1/4th scale Infinity Gauntlet Collectible for The Avengers: Infinity War!
See the images below!
The unprecedented war will be unveiled in three weeks time, and the Earth's mightiest heroes will join together to battle against Thanos, the dangerous and cunning warlord, who is now searching for the crucial Infinity Stones which include Mind Stone, Time Stone, Power Stone, Space Stone, Reality Stone and Soul Stone in order to wipe out half of the universe with a snap of his fingers!
Today, Hot Toys is excited to introduce the powerful Infinity Gauntlet in 1/4th scale from the eagerly awaited Marvel Studios' blockbuster Avengers: Infinity War!
This quarter scale sized collectible stands approximately 17cm tall, and it features all authentic and fine details of Infinity Gauntlet. It is equipped with LED light-up function with two lighting modes which include light-on effect and pulsing light effect for the six mighty Infinity Stones, finished with fine metallic painting and weathering effects, and a specially designed custom base with movie logo that will hold the gauntlet firmly in an upright position.
Don't miss a chance to own this movie faithful Infinity Gauntlet collectible, as it will surely capture the attention among your Marvel Cinematic Universe displays!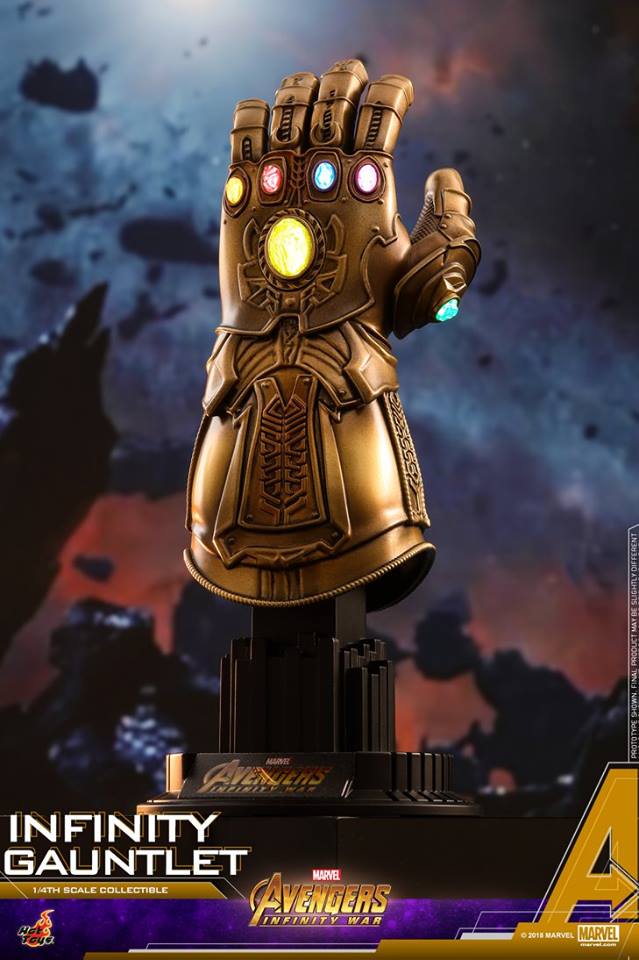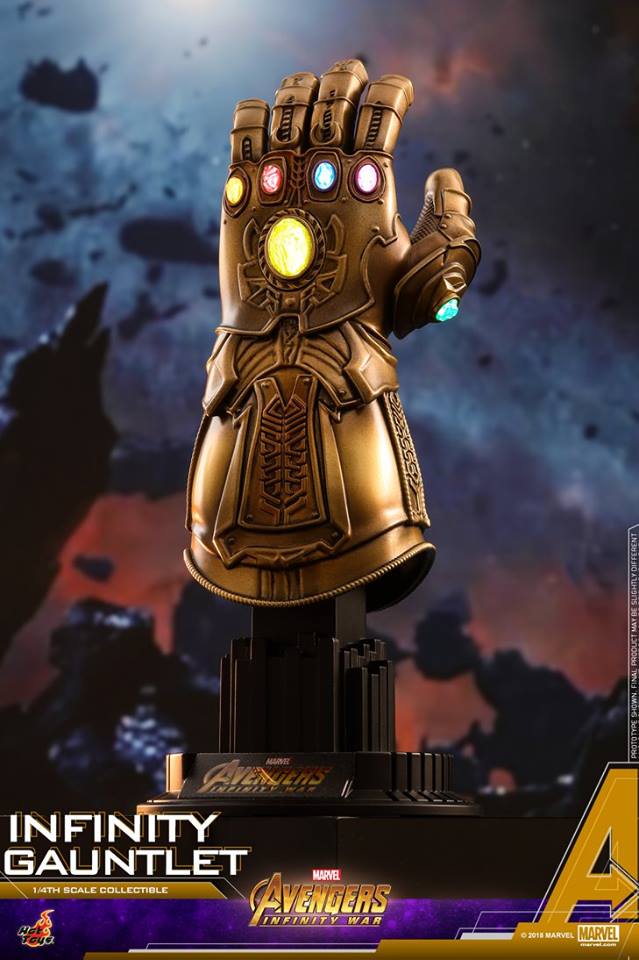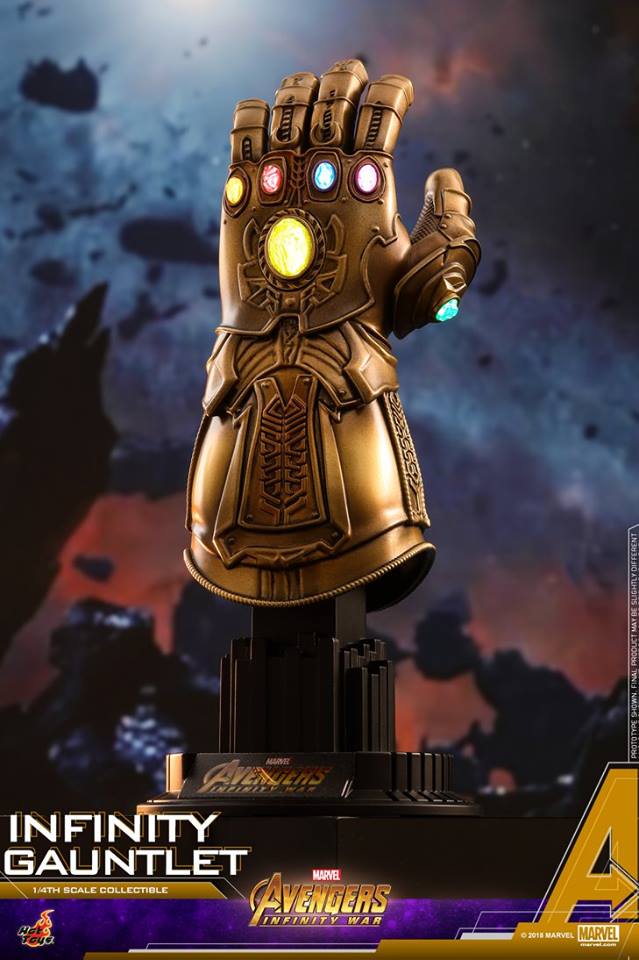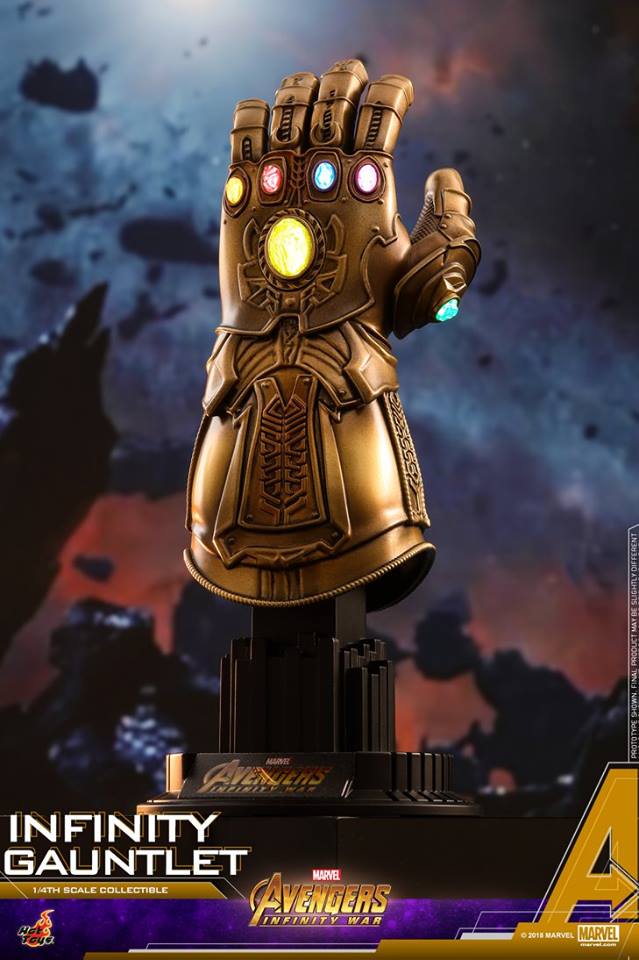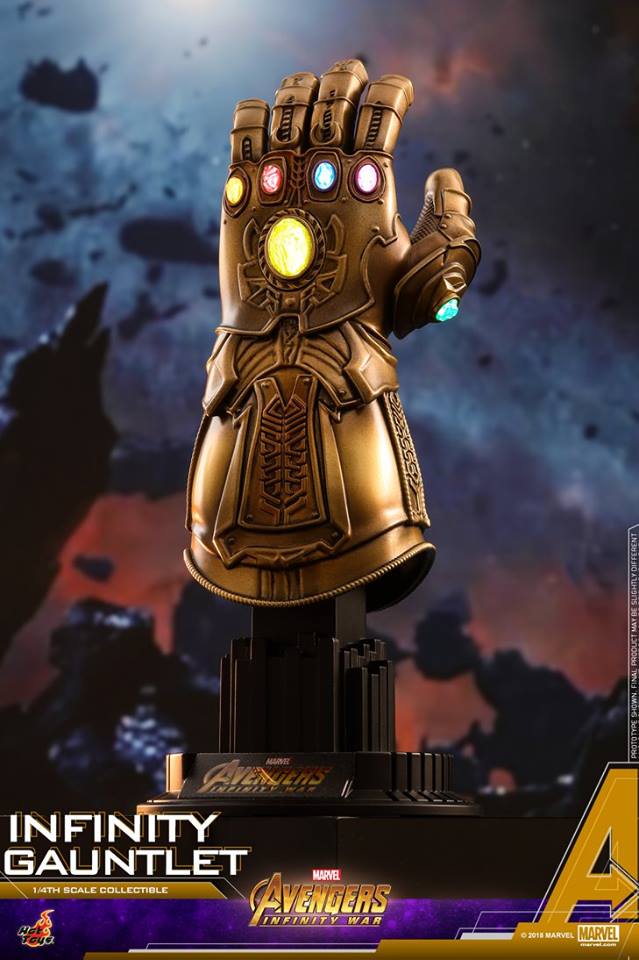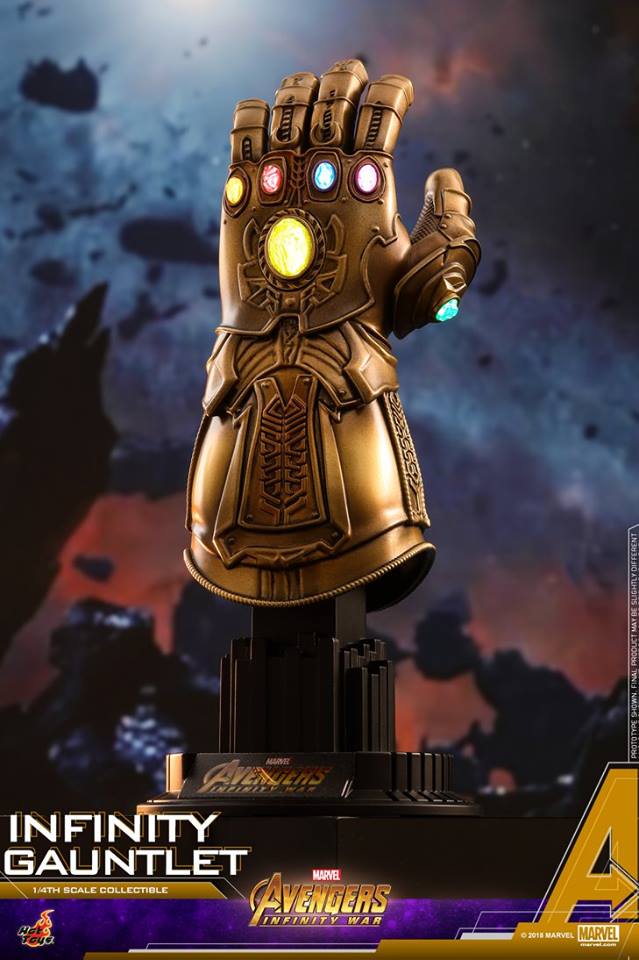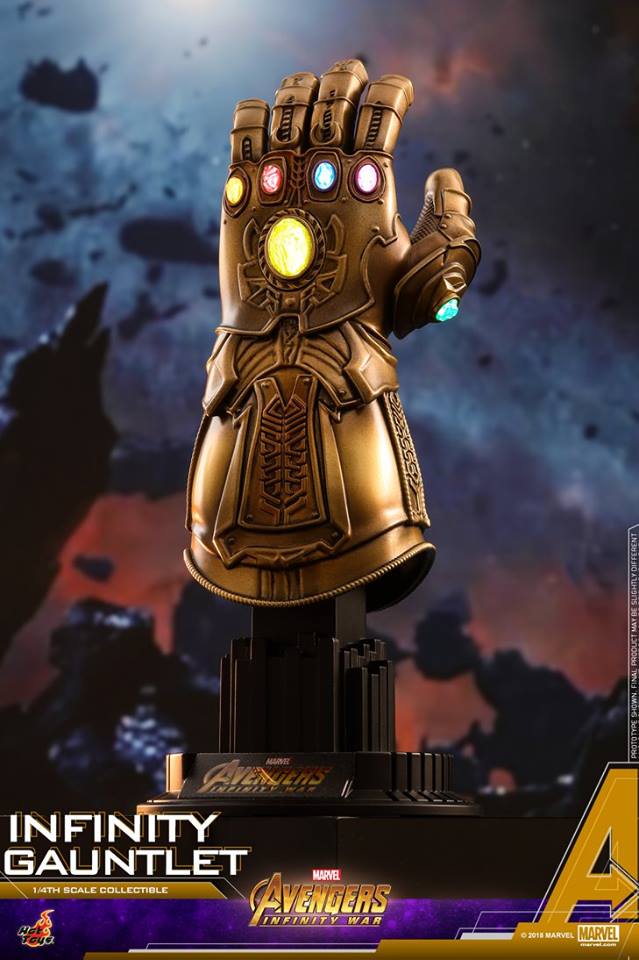 An unprecedented cinematic journey ten years in the making and spanning the entire Marvel Cinematic Universe, Marvel Studios' "Avengers: Infinity War" brings to the screen the ultimate, deadliest showdown of all time. The Avengers and their Super Hero allies must be willing to sacrifice all in an attempt to defeat the powerful Thanos before his blitz of devastation and ruin puts an end to the universe.
Anthony and Joe Russo direct the film, which is produced by Kevin Feige. Louis D'Esposito, Victoria Alonso, Michael Grillo and Stan Lee are the executive producers. Christopher Markus & Stephen McFeely wrote the screenplay. "Avengers: Infinity War" releases in U.S. theaters on April 27, 2018.