Check out a first look at Fast & Furious Presents: Hobbs & Shaw featuring a look at Dwayne Johnson and Roman Reigns.
Dwayne Johnson returns as Luke Hobbs with Jason Statham back as Deckard Shaw. The images reveal that Dwayne Johnson's cousin, WWE Superstar Roman Reigns has joined the cast.
Johnson posted the following on Instagram. Check out the official synopsis for Fast & Furious Presents: Hobbs & Shaw below.
This sacred Samoan ground you stand on is nourished with our ancestors blood.
Tonight, we nourish it with yours.
Here's a lil' exclusive from set of HOBBS & SHAW, our FAST & FURIOUS spin off film coming this summer.
I've been waiting for this my entire career.
This is more than a movie to me – our culture & warrior mana is very real.
More to come.
Now they bleed.
#London
#Russia
#Chernobyl
#SAMOA
HOBBS & SHAW
@@hhgarcia41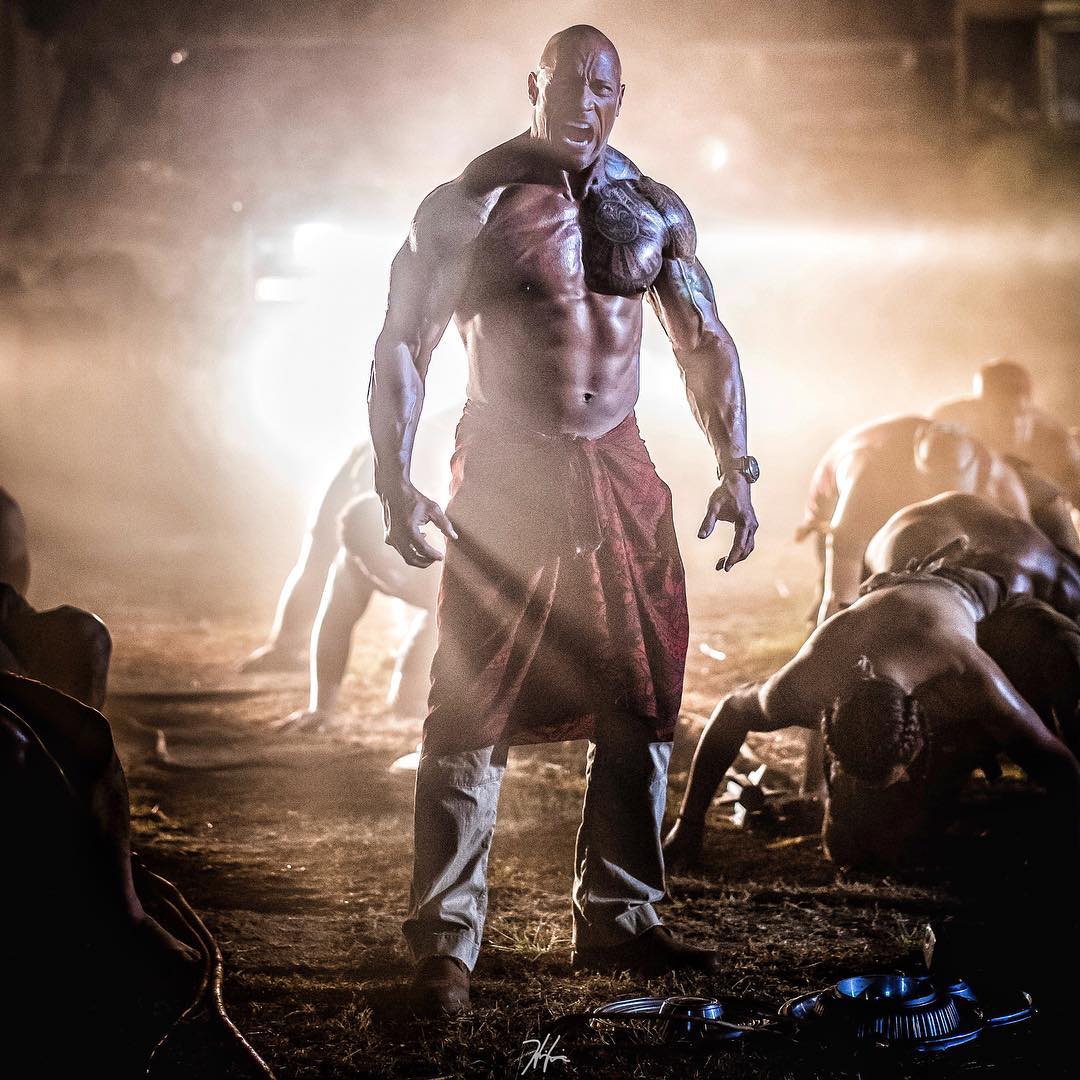 The brothers' roar.
A lil' HOBBS & SHAW exclusive.
Good times droppin' sweat and spillin' blood with my family, @RomanReignswho'll be playing my brother in our FAST & FURIOUS UNIVERSE.
I'm very proud of his focus, effort and authentic performance in our movie for his very first time on film.
I'm also very grateful to spend this quality time with my cousin here in the islands as he takes life one day at a time to recover from leukemia.
His perseverance and humility battling this challenge has inspired our entire family as well as millions around the world in our beloved @WWEUniverse.
Can't wait to see the "Big Dog" return back to the ring – his positive & focused mindset to return is straight up next level.
Til' then, this sacred Samoan —- ground you stand on is nourished with our ancestors blood.
Today, we nourish it with yours.
#WelcomeRomanReigns
#Brothers
#HobbsAndShaw
THIS SUMMER
@hhgarcia41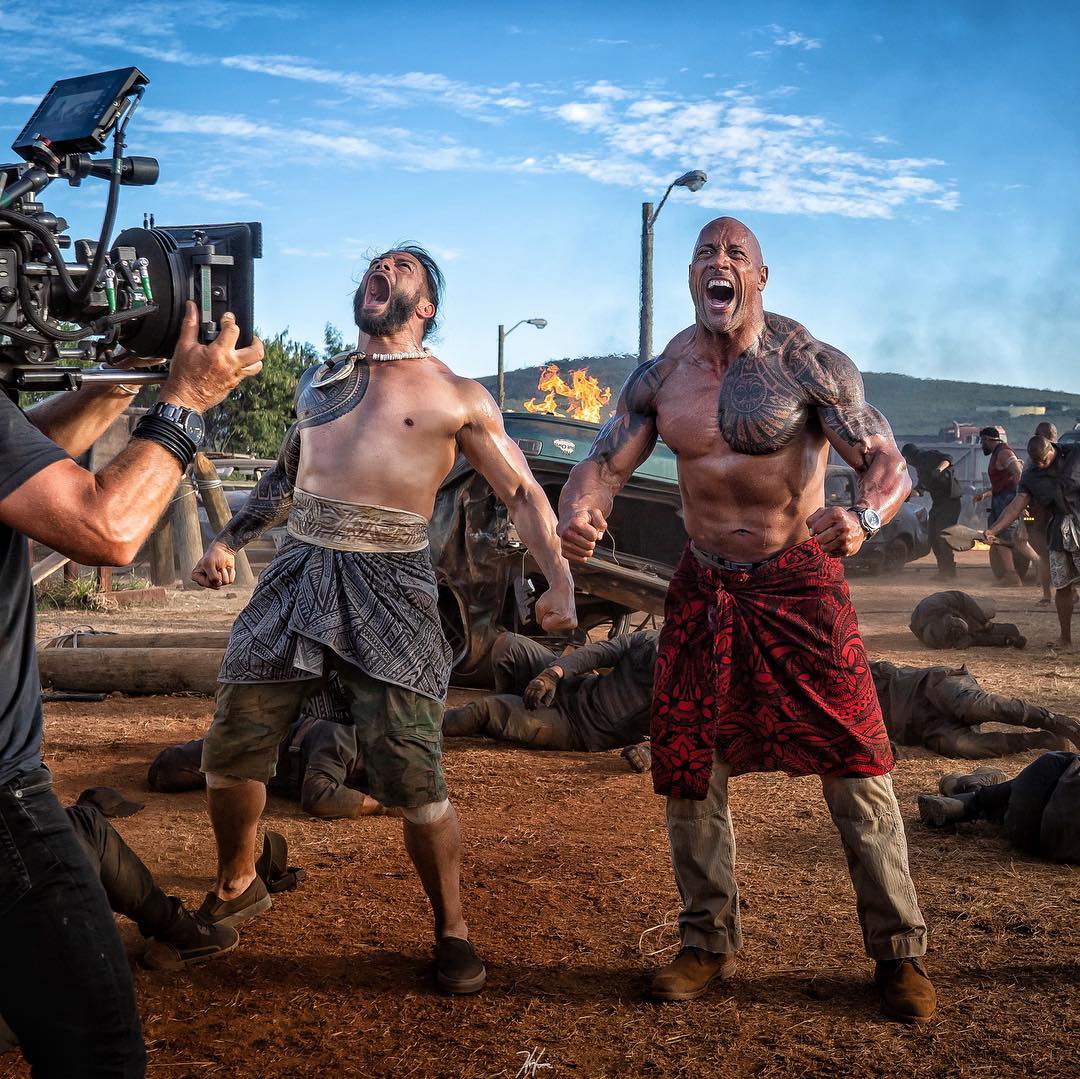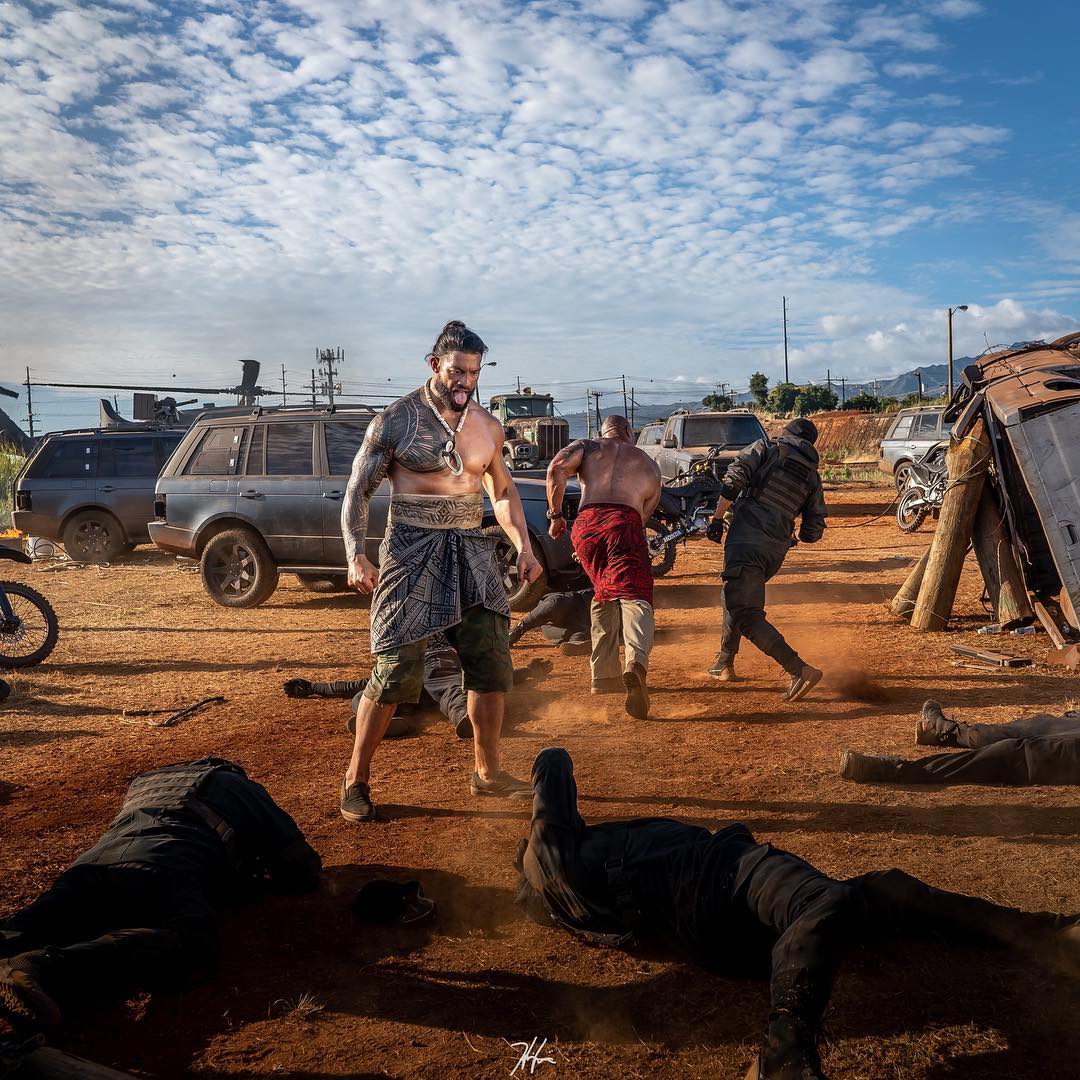 Fast & Furious Presents: Hobbs & Shaw synopsis:
Release date: August 2, 2019
Cast: Dwayne Johnson, Jason Statham, Idris Elba, Vanessa Kirby, and Helen Mirren
Director: David Leitch
Writer: Chris Morgan
Producers: Chris Morgan, Dwayne Johnson, Jason Statham, Hiram Garcia
Executive Producers: Dany Garcia, Kelly McCormick, Steven Chasman, Ethan Smith, Ainsley Davies
After eight films that have amassed almost $5 billion worldwide, the Fast & Furious franchise now features its first stand-alone vehicle as Dwayne Johnson and Jason Statham reprise their roles as Luke Hobbs and Deckard Shaw in Fast & Furious Presents: Hobbs & Shaw.
Ever since hulking lawman Hobbs (Johnson), a loyal agent of America's Diplomatic Security Service, and lawless outcast Shaw (Statham), a former British military elite operative, first faced off in 2015's Furious 7, the duo have swapped smack talk and body blows as they've tried to take each other down.
But when cyber-genetically enhanced anarchist Brixton (Idris Elba) gains control of an insidious bio-threat that could alter humanity forever — and bests a brilliant and fearless rogue MI6 agent (The Crown's Vanessa Kirby), who just happens to be Shaw's sister — these two sworn enemies will have to partner up to bring down the only guy who might be badder than themselves.
Hobbs & Shaw blasts open a new door in the Fast universe as it hurtles action across the globe, from Los Angeles to London and from the toxic wasteland of Chernobyl to the lush beauty of Samoa.
Directed by David Leitch (Deadpool 2) from a script by longtime Fast & Furious narrative architect Chris Morgan, the film is produced by Morgan, Johnson, Statham and Hiram Garcia. The executive producers are Kelly McCormick, Dany Garcia, Steven Chasman, Ethan Smith and Ainsley Davies.