Superman actor Henry Cavill takes to social media to show off his abs of steel and the scars for his character in the Netflix series The Witcher.
"When you take work home with you," Henry Cavill posted on Facebook.
The image shows Henry Cavill lifting up his shirt revealing his sick pack in addition to fake scars applied to him for his character, a monster hunter, who is covered in scars in the book series. It's probably safe to assume that since scars have been applied to Henry Cavill's body that we'll see the actor shirtless in the series.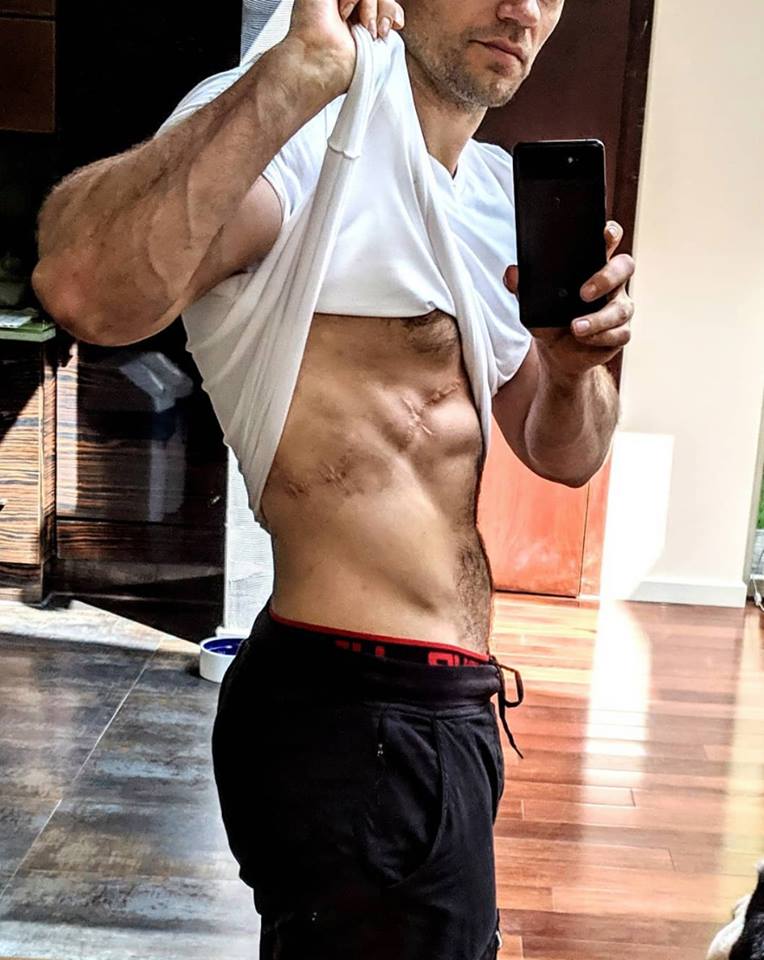 The 35-year-old Brit is playing the monster hunter Geralt of Rivia described as a solitary figure who struggles to find his place in a world where people often prove more wicked than beasts, but when destiny hurtles him toward a powerful sorceress, and a young princess with a dangerous secret, the three must learn to navigate the increasingly volatile Continent together.
Fans of the book series will also be happy that The Witcher is going to follow the books and be geared toward adults as the showrunner confirmed the Netflix series is not a kids show.
The Witcher consists of eight episodes and also stars Freya Allan as Ciri, Princess of Cintra, and Anya Chalotra as the sorceress Yennefer. 
Check out another post from Henry along with his dog, Kal:

And here are some additional pics of Henry Cavill from Budapest, Hungry while filming The Witcher: