Henry Cavill is currently trending on Twitter as the Superman actor shows off his PC build on Instagram.
"All The Parts," posted Henry Cavill. "This kind of material isn't for everyone….viewer discretion is advised. You may see a lot of parts that you haven't seen before. #PC #AllTheParts
#AllNightLong."
The video shows Henry as he attempts to build his own PC, which starts with the motherboard and processor; from there Henry adds the cooling and puts everything together in the case. Whoops! He may have forgotten to add the thermal paste for the cooler! So towards the end of the video he figures things out.
Henry Cavill PC build:
Henry Cavill big-time gamer
It's known that Henry Cavill is a big gamer as he is into things like Warhammer, obviously The Witcher 3, and more, as he filled in GQ last year:
Warhammer and The Witcher aren't his only big gaming passions. He reminisces fondly about playing games with his brothers, cramped around his mother's dining room table in makeshift LAN parties. He grew up on games such as Delta Force and Half Life. In the former, his brothers toyed with one another endlessly. Especially, he says, when his younger brother was repeatedly killing his elder – a serving member of the armed forces – to great personal frustration. Eventually, though, the tables turned. "He actually started using military tactics, so my youngest brother was getting slayed at every corner," Cavill says, laughing.
"My dad got me into [PC gaming] when I was very, very young," the actor revealed back in December.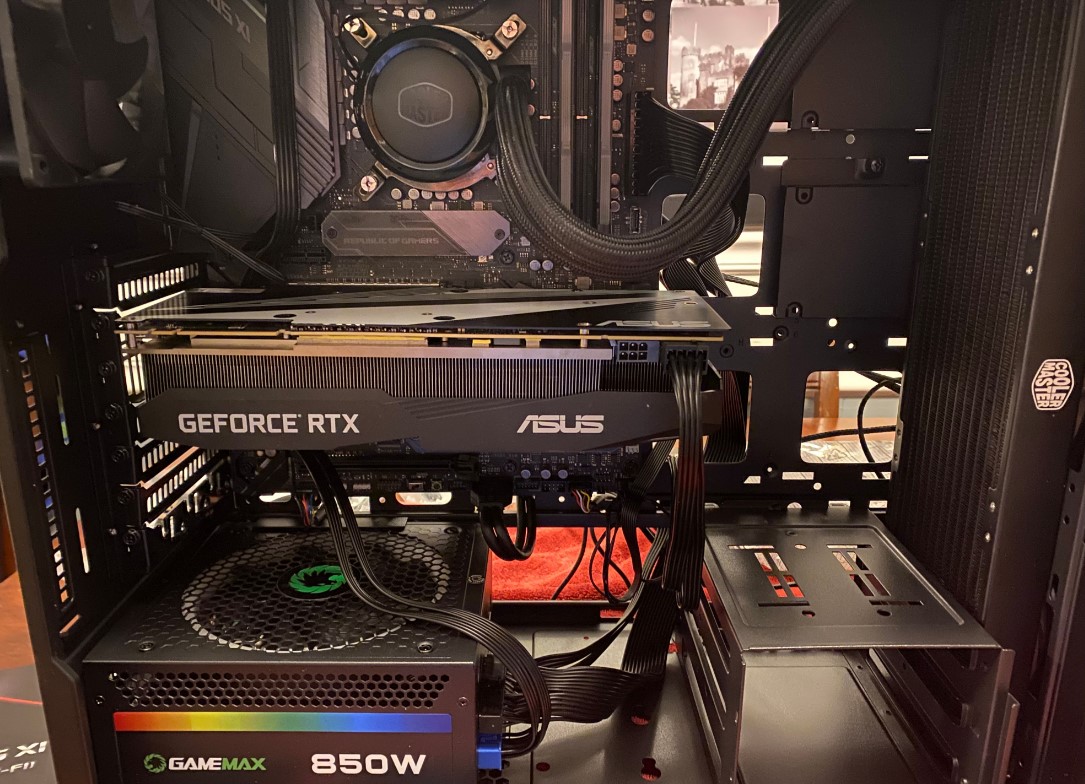 Epic PC Build
I actually just did a PC build of my own and can definitely relate to Henry's frustrations.
The directions that come with all the parts and the "How To" YouTube videos out there really aren't all that good and definitely don't give you a step-by-step instruction. The YouTubers out there assume you already know how to build a PC, so what's the point?
For example, I didn't even know how to mount the motherboard inside a case, I didn't know how to wire certain plugs to the power supply and the graphics card (the eight-pin cable can come apart and be used as six-pin – who knew!), and I didn't know which cables went where, to the motherboard or the power supply or where?
Like Cavill, I did figure things out but I did receive tips from a buddy of mine when I brought him my PC, particularly in regards to the cooler control connecting to the power supply, and the graphics card six-pin connecting to the power supply.
I will say my build is similar to Cavill and is pretty epic!
My son and I put it together so he could play Fornite at 240fps! We got it over 500!
We're running an Intel 9, Maximus XI wifi motherboard, GeForce RTX 2080 Graphics Card, 1TB SSD, 16GB ram, Coolmaster 360 cooler, 850 watts power supply, Coolmaster MasterCase Pro 5 case and a 280hz gamer monitor.
It's pretty cool as it has all these fans that turn color and we even stuck a Deadpool Funko Pop inside!