We get a new look at actor Henry Cavill who posts an image of himself on social media from Budapest, Hungry where Netflix is filming The Witcher series.
"The calm before the storm….today I went hard. It felt good…and bad of course, but now that I'm done….mostly good," Cavill posted on Instagram.
Henry Cavill has been hitting the weights hard, which you can tell by all the images below, as he presently looks to be at his largest size ever as he previously said he is inspired by six-time Mr. Olympia Phil Heath.
"Phil Heath in particular has caught my eye not only for his achievements but also for his genuinely humble and informative approach to his messaging. All this while being a 7x Mr Olympia," Cavill posted back in February.
Regarding a return to the Superman role, let's take a look following this latest image (Note: Spoilers for Shazam! follow.)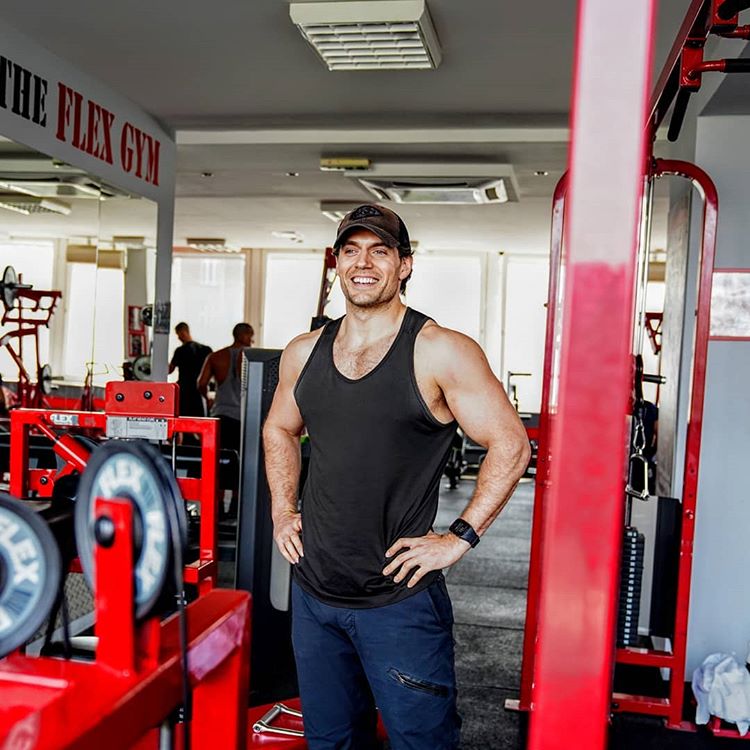 It was hoped that Henry Cavill would have some sort of cameo as Superman in the new Shazam! movie that just came out this past weekend, which if did happen, would dispell all the rumors of Cavill leaving the role and would solidify his part in the DCEU to come. However, the end of the movie saw Shazam sit down to lunch with Freddy and state that he brought a friend along. Superman is shown with the camera panning up but not revealing a face to the tune of the John Williams music score, so obviously it wasn't Henry Cavill in the Superman suit (which was pretty ugly, BTW). The scene was really, really disappointing for me. I thought that if they couldn't have gotten Henry Cavill to do the cameo that they shouldn't have included it.
So does it tell us anything? Well, it tells us that if anything Henry Cavill and his team have not come to an agreement with Warner Bros. It has been reported that Cavill's manager (who also happens to manage Dwayne Johnson, and be the Rock's former wife and current business partner, with their production company producers on Shazam! and Black Adam) wants the actor to get a beefy pay raise in a new contract, but it is said WB doesn't agree and won't resign him at that amount. Warner Bros. may have a point as Man of Steel, Batman vs. Superman and especially Justice League weren't huge fan favorites and didn't hit the magic billion dollar mark. However, I would argue that is not the fault of Henry Cavill, but I can see WB's point in that Superman has yet to be a proven blockbuster on the big screen.
Currently, it is rumored WB may recast Superman and use a Supergirl movie as a way to give the Man of Steel a soft reboot. It has been said the Supergirl movie may be in part a period piece, and at the same time, some sort of teen angst movie, so a new actor could be playing Superman in the next couple to few years. With Zack Snyder gone from the DCEU and Ben Affleck basically already gone, it is also being said Ezra Miller may be done as The Flash. We can bet that if either of the Wonder Woman or Aquaman films would have tanked at the box office that Gal Gadot and Jason Momoa would have gotten the boot as well.
Another possibility is that following the Justice League movie WB simply wants to give Henry Cavill as Superman a break and then bring him back a few years later in a new solo movie that is essentially a soft reboot with a director that understands the character. While the Shazam! cameo wasn't all that good, IMO, at least it keeps Superman in the limelight. Last week at CinemaCon also saw Warner Bros. cap their panel with the John Williams music score, so let's hope WB has something in store for the Man of Steel. With no Shazam! cameo, fans are now hoping for a Henry Cavill Superman announcement this Summer at the San Diego Comic-Con.
Check out more pics of Henry Cavill from Budapest: