Henry Cavill is all sweaty for international dog day as the Superman and Witcher actor took to social media to offer up pics of Kal and of himself exercising.
Posting on Instagram story, Henry Cavill said, "Twas a warm fasted cardio this morning."
This is the second time that Henry Cavill has mentioned that he is doing cardio while fasting, so perhaps he is looking to trim down for his latest flick, Enola Holmes, which sees him play Sherlock Holmes opposite Millie Bobby Brown.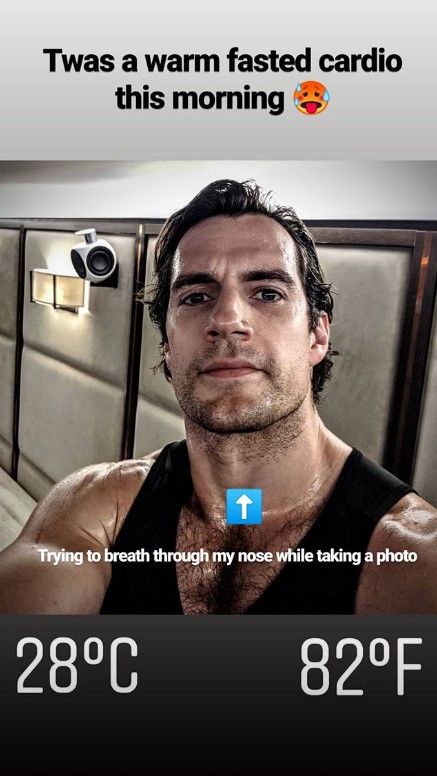 Henry Cavill has "dog day" afternoon
Regarding international dog day, Henry Cavill posted a pic of his dog Kal, named after Superman's Kryptonian name (Kal-El).
"It's International Dog day today and Kal is the most international dog that I know!! We had a dog Day afternoon in the warm weather today. After a short walk of course. He's a little legend, my hound. I'm the luckiest man alive to have him in my life. #Kal #InternationalDogDay," Cavill said on Instagram. "Edit: Total lie. HE had a dog Day afternoon, I went and worked my ass off(on?) In the gym and at my desk. We're cool though, we have a good deal, he works the night shift with all the guard doggery stuff. He's amazing at LOOKING like he's sleeping, though. He even fake snores."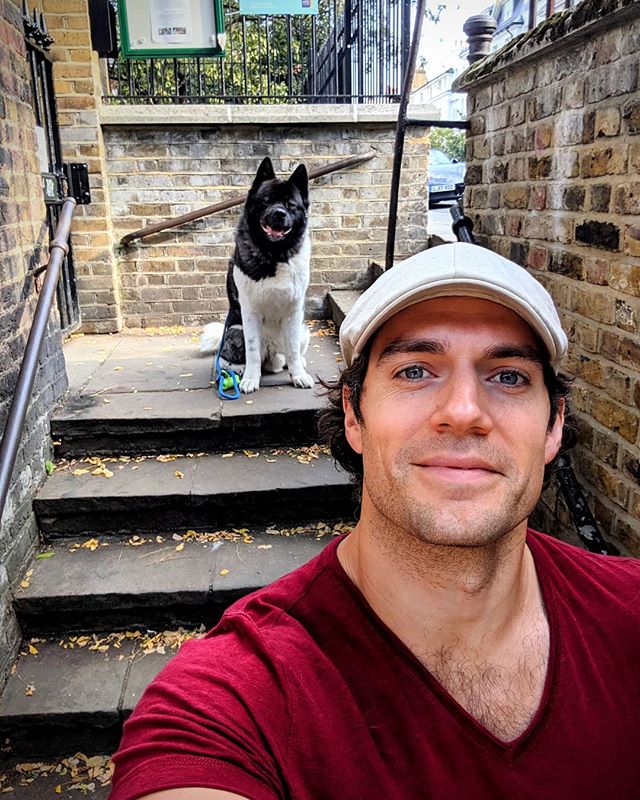 Henry Cavill stars in The Witcher for Netflix
While Henry Cavill is preparing to film Enola Brown, the British actor recently completed filming on The Witcher series, which sees him play Geralt of Rivia, a solitary monster hunter. Cavill got super jacked for the role, packing on the most muscle he has ever had — even more so than Superman. The series will air on Netflix and is described as:
Based on the best-selling fantasy series of books, The Witcher is an epic tale of fate and family. Henry Cavill plays Geralt of Rivia, a solitary monster hunter, struggles to find his place in a world where people often prove more wicked than beasts. But when destiny hurtles him toward a powerful sorceress, and a young princess with a dangerous secret, the three must learn to navigate the increasingly volatile Continent together.