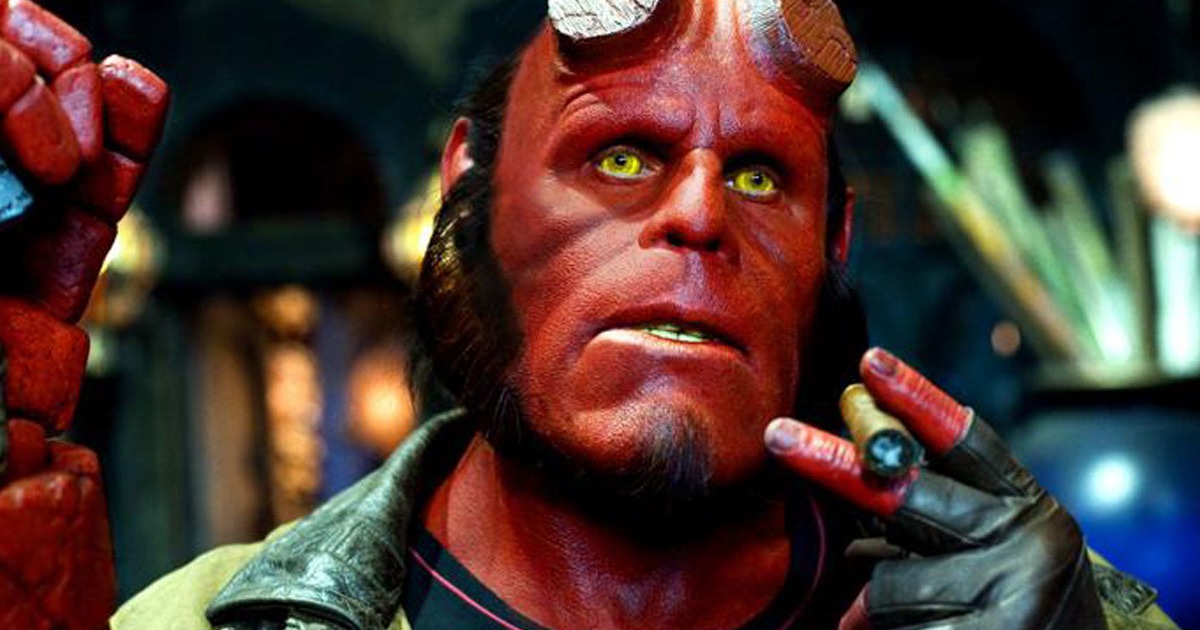 Hellboy 3 is not happening.
Director Guillermo Del Toro took to Twitter to announce the news, which follows a social media campaign started last year by the star of the films, Ron Perlman.
"Hellboy 3 Sorry to report: Spoke [with] all parties. Must report that 100% the sequel will not happen. And that is to be the final thing about it," Guillermo Del Toro tweeted.
Ron Perlman followed the bad news up with a tweet of his own.
"Superhero seeks employment. Likes, pizza, cats, and the Marx bros." Perlman said.
Last year saw Perlman mention that he hasn't given up home on Hellboy 3, and that he didn't care if it was an "an $8 million indie film," but he wanted to "just finish the trilogy."
Now according to Del Toro that won't be happening.
In a Q&A from a couple of years ago, Guillermo Del Toro offered why Hellboy 3 isn't happening, which is studio interest and financing:
[W]e have gone through basically every studio and asked for financing, and they are not interested. I think that the first movie made its budget back, and a little bit of profit, but then it was very very big on video and DVD. The story repeated itself with the second already, it made its money back at the box office, but a small margin of profit in the release of the theatrical print, but was very very big on DVD and video. Sadly now from a business point of view all the studios know is that you don't have that safety net of the DVD and video, so they view the project as dangerous.
Guillermo Del Toro also revealed the following plot details for Hellboy 3:
Well, you know, we don't have that movie on the horizon, but the idea for it was to have Hellboy finally come to terms with the fact that his destiny, his inevitable destiny, is to become the beast of the Apocalypse, and having him and Liz face the sort of, that part of his nature, and he has to do it, in order to be able to ironically vanquish the foe that he has to face in the 3rd film. He has to become the best of the Apocalypse to be able to defend humanity, but at the same time he becomes a much darker being. It's a very interesting ending to the series, but I don't think it will happen.
Hellboy debuted in 2004 bringing in just under $100 million at the box office. It's sequel, the 2008 Hellboy II: The Golden Army, brought in $160 million.
Hellboy 3 Sorry to report: Spoke w all parties. Must report that 100% the sequel will not happen. And that is to be the final thing about it

— Guillermo del Toro (@RealGDT) February 21, 2017
Superhero seeks employment. Likes, pizza, cats, and the Marx bros. https://t.co/TnWaFlE3tx

— Ron Perlman (@perlmutations) February 21, 2017