No surprise, but Hawkeye is the least viewed of all the Marvel and Star Wars shows on Disney Plus.
As I previously wrote, the series starring Jeremy Renner and Hailee Steinfeld is embarrassingly bad for Marvel and another failure for Kevin Feige in a line of failures from his woke Phase 4 approach which includes Black Widow, Shang-Chi, and Eternals.
THR put together the number of streaming views where they offer, also no surprise, that The Mandalorian is the most viewed of all the Star Wars and Marvel shows, and coming in second is Loki starring Tom Hiddleston.
However, the good news for Loki is that when taking the average watch time per episode, Loki actually averages the highest average watch time per episode of any Marvel or Star Wars series; so the argument would be if Loki had more episodes, it could be the most-watched.
Getting back to Hawkeye, I believe it was released as a limited series, which means it's a one-and-done and no second season, but I think Loki was also released as a limited series, so maybe there is hope for Hawkeye yet, as Loki is getting a Season 2 — but then again, maybe not for Hawkeye as it is the lowest viewed show on Disney Plus.
If you want to watch something good with Jeremy Renner, check out Mayor of Kingstown on Paramount Plus. Great show (very mature, Rated R).
The Book Boba Fett also comes in near the bottom, and I bet it would be even lower if it didn't have those two episodes from The Mandalorian Season 3 featuring Luke, Ahsoka, and Baby Yoda, as Boba Fett is pretty much on par with Hawkeye in terms of how bad it is (both shows' production is embarrassingly awful).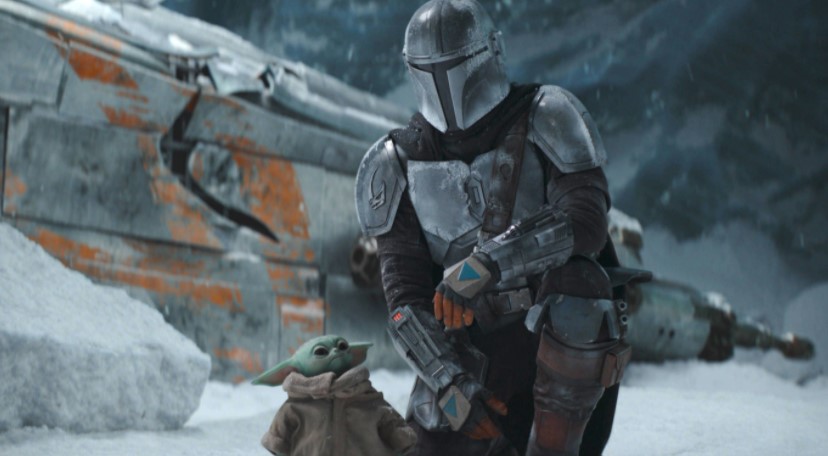 Here is what THR came up with in terms of viewership for Marvel and Star Wars:
The Mandalorian Season 2 – 8.38 billion minutes
The Mandalorian Season 1 – 5.42 billion minutes
Loki – 5.23 billion minutes
WandaVision – 4.8 billion minutes
The Book of Boba Fett – 4.4 billion minutes
The Falcon and the Winter Soldier – 4.15 billion minutes
Hawkeye – 3.46 billion minutes – a 26% decline from the average of the three other Marvel shows
What I think Disney Plus has yet to find is its "Sopranos" or its "Game of Thrones," which were staples of HBO, and while there is The Mandalorian, I think with seasons only consisting of eight episodes, Disney Plus has a way to go (Sopranos had 13 episodes a season, with Game of Thrones 10), and what's odd is that it is rumored that The Mandalorian is already done with Season 3, so that would be like if Sopranos had less than two seasons and Game of Thrones around two. Wow.
(via THR)