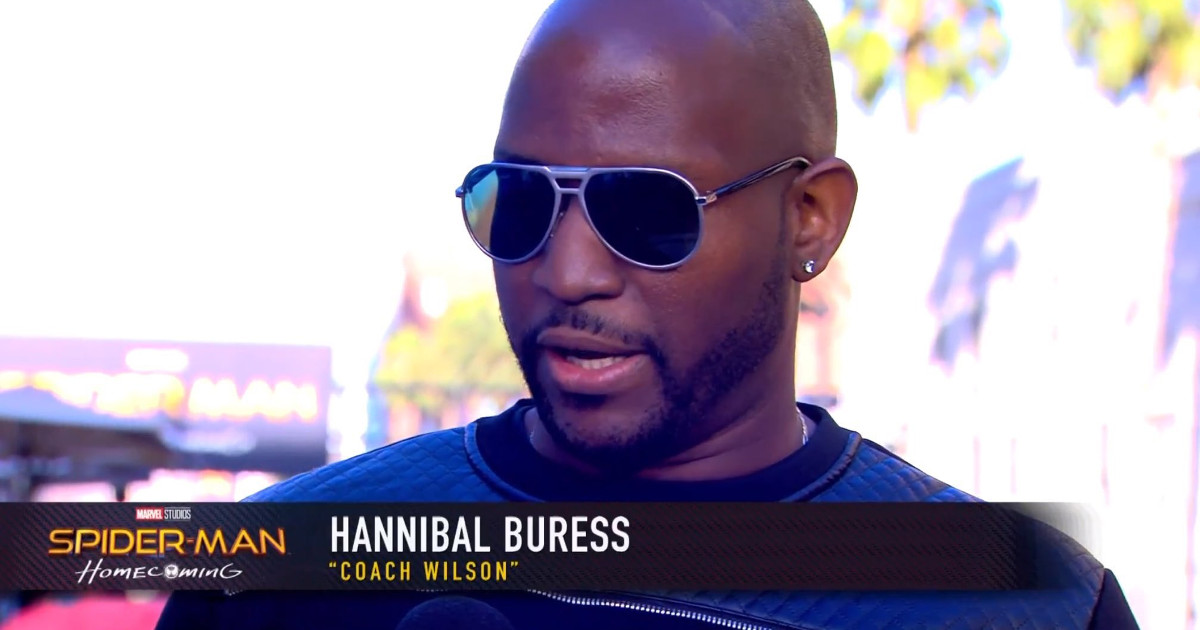 It appears as if comedien Hannibal Buress sent a double in his place to the Spider-Man: Homecoming Red Carpet premiere.
Users on Twitter and Reddit have pointed out that apparently the man in the below video taking part in an interview that was aired live on Marvel's YouTube channel is not Hannibal Buress.
Users on Reddit also report that earlier today saw Hannibal Buress post on Instagram requesting a look-a-like for an event to be held today with the pay being $500, but the post is reported to have since been deleted.
It's further said that following the interview, Marvel disabled the comments on the live feed as well as deleted the individual interview segment posted in a separate video.
The Hannibal Buress Spider-Man: Homecoming interview featuring a replacement actor can still be watched on the Live Red Carpet premiere video (a snippet can be watched below). Update: Marvel has now made the video unavailable. Update #2: Marvel has now posted the live video in two parts, but has omitted the Hannibal Buress interview segment.
Corroboration that Hannibal Buress is in on the gag(?) can be found on his Twitter as the actor posted a pic of his double from the interview. The comments point out that the man in the image is clearly not Buress.
You've changed man.

— Robbie Q. Telfer (@RobbieQT) June 29, 2017
Somehow you ain't the same, man.

— Lionel D Carson (@lioneldcarson) June 29, 2017
you and Eric Andre behind this? cause if so bravo.

— Scruffy Looking Nerd (@Scruffy_Nerd) June 29, 2017
Terrell Owens know u got his shades? Haaa! Congrats Hannibal!!

— Jeff Cesario (@RealJeffCesario) June 29, 2017
I'm at the premiere and everyone fell for it!!!

— BirdsEyeFoto (@BirdsEyeFoto) June 29, 2017
Hannibal Buress Spider-Man: Homecoming Red Carpet Premiere video:
Hannibal Buress Spider-Man: Homecoming Red Carpet Premiere image: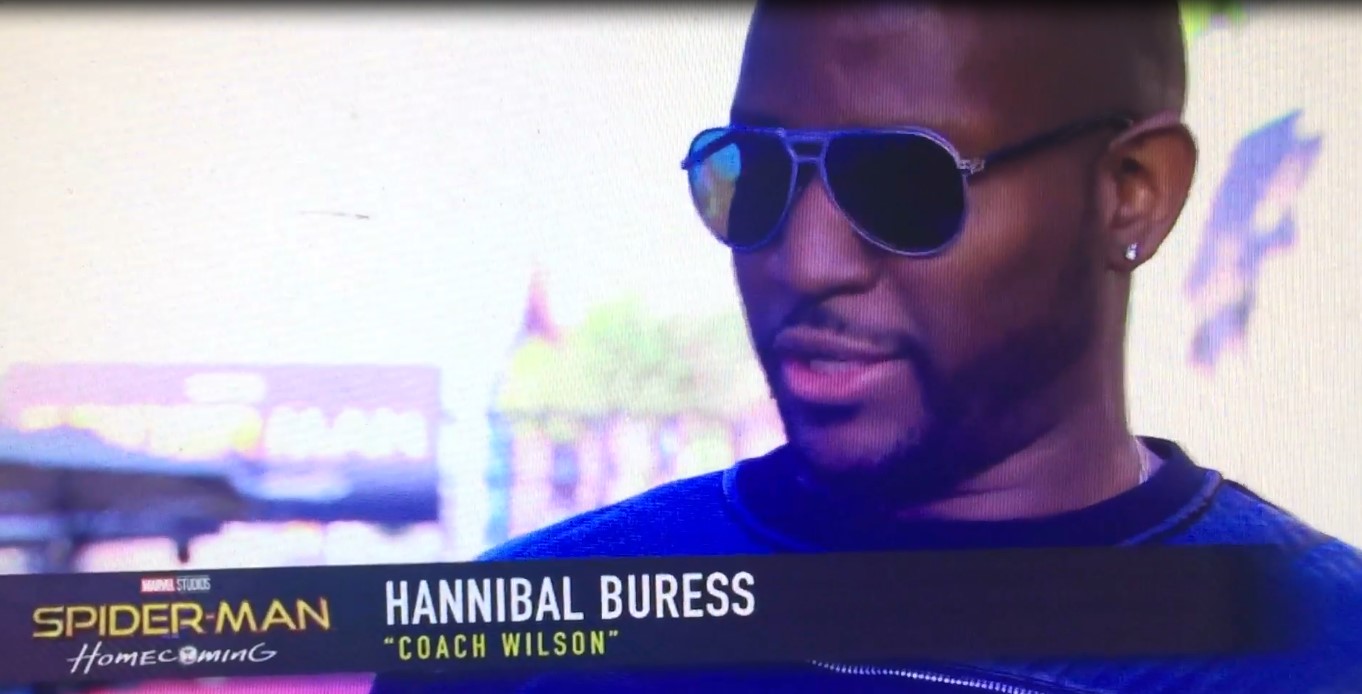 "Spider-Man: Homecoming" has a July 7, 2017 release directed by Jon Watts starring Tom Holland, Zendaya, Michael Keaton, Donald Glover, Jacob Batalon, Laura Harrier, Tony Revolori, Tyne Daly, Bokeem Woodbine, with Marisa Tomei, and Robert Downey Jr.
Synopsis:
A young Peter Parker/Spider-Man (Tom Holland), who made his sensational debut in Captain America: Civil War, begins to navigate his newfound identity as the web-slinging super hero in Spider-Man: Homecoming. Thrilled by his experience with the Avengers, Peter returns home, where he lives with his Aunt May (Marisa Tomei), under the watchful eye of his new mentor Tony Stark (Robert Downey, Jr.). Peter tries to fall back into his normal daily routine – distracted by thoughts of proving himself to be more than just your friendly neighborhood Spider-Man – but when the Vulture (Michael Keaton) emerges as a new villain, everything that Peter holds most important will be threatened.