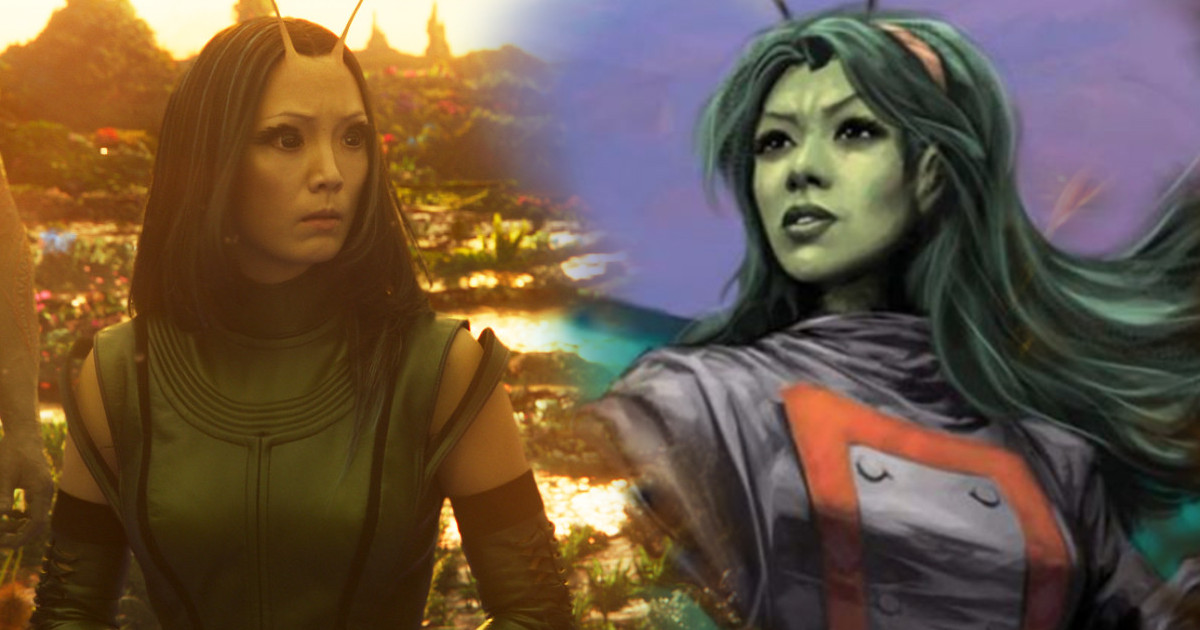 Fans of the 2008 Guardians of the Galaxy comic that inspired the movies should like the following concept art.
While James Gunn went with the original look of Mantis in Guardians of the Galaxy 2, it seems they did at least consider going with the green-colored look from the DnA comics.
Check out Guardians of the Galaxy 2 concept art from the "Art of the Movie" book featuring a green Mantis.
You can order the book through Amazon.
I've also posted Sylvester Stallone concept art and Michael Rosenbaum concept art.
Pom Klementieff plays Mantis in the movie.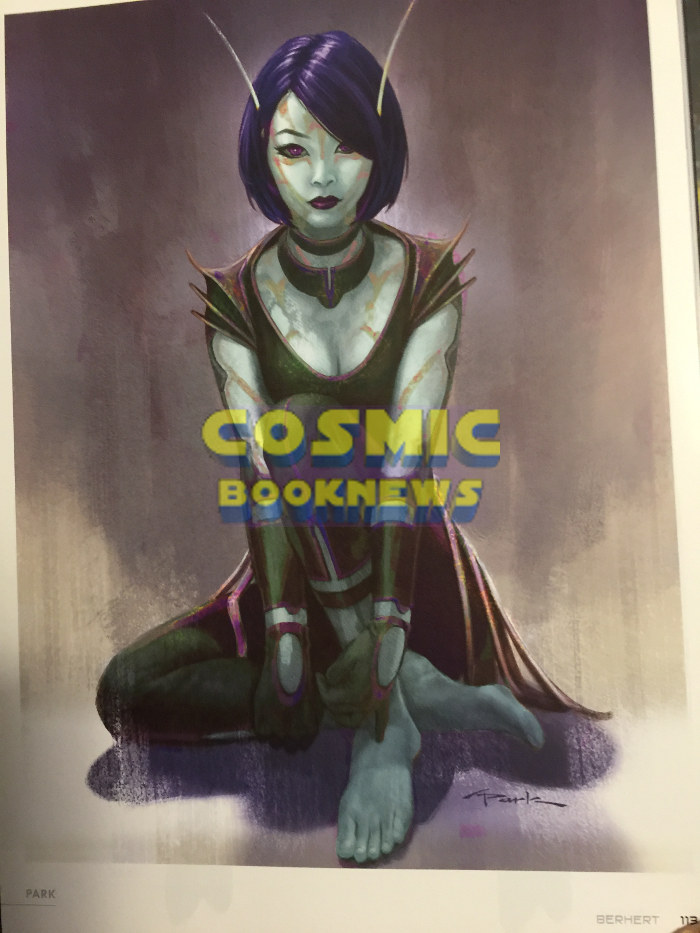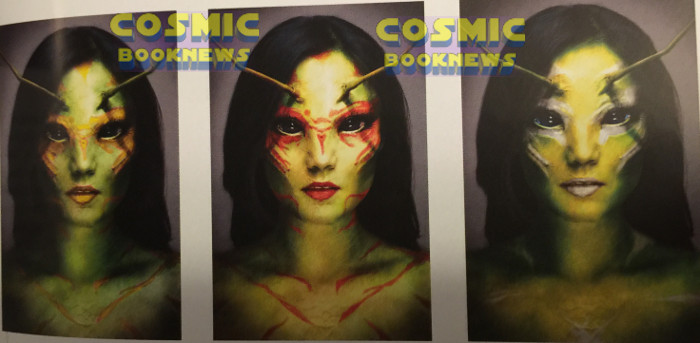 "Guardians of the Galaxy Vol. 2" has a May 5, 2017 release directed by James Gunn starring Chris Pratt, Zoe Saldana, Dave Bautista, Karen Gillan, Bradley Cooper, Vin Diesel, Michael Rooker and Sean Gunn. New cast members include Pom Klementieff, Elizabeth Debicki, Chris Sullivan and Kurt Russell.
Synopsis:
Set to the all-new sonic backdrop of Awesome Mixtape #2, "Guardians of the Galaxy Vol. 2" continues the team's adventures as they unravel the mystery of Peter Quill's true parentage.