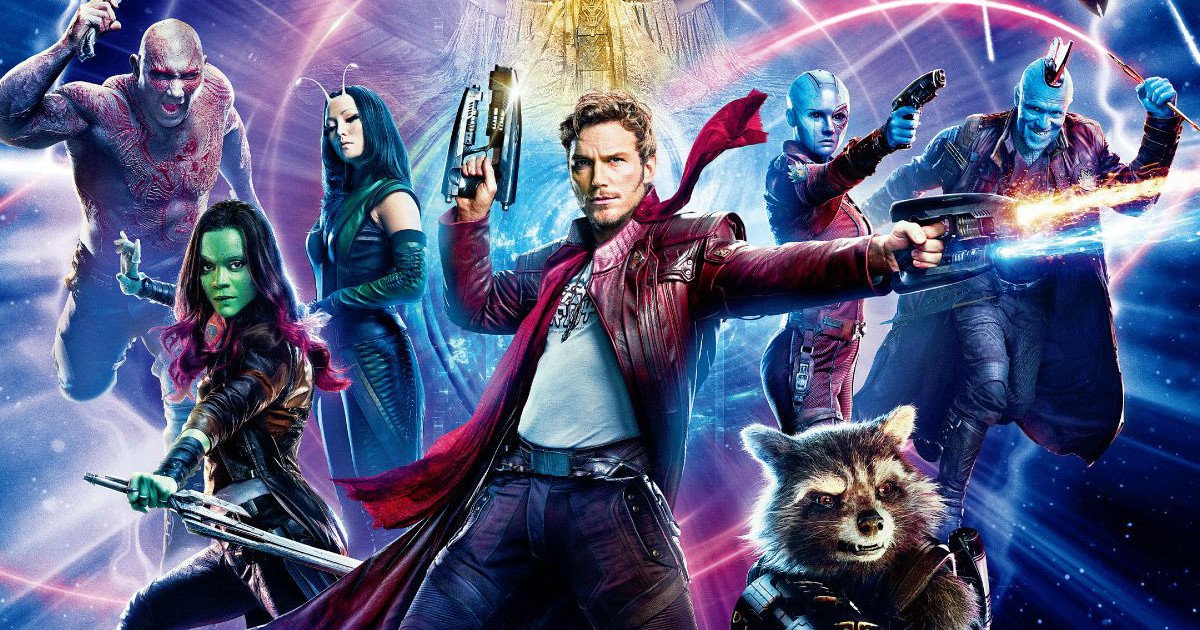 Director James Gunn was pretty excited when he announced that his Guardians of the Galaxy 2 would be released in 4K UltraHD.
Gunn took to Facebook (full post below) to offer up that he is "UNBELIEVABLY EXCITED to announce that, after a couple of years of me begging and pleading, Guardians of the Galaxy Vol. 2 will be coming to home video in 4K UltraHD. It will be the FIRST Disney release to be released this way."
However, now it's being said the 4K release of Guardians of the Galaxy 2 is actually fake.
A site online – aptly titled "Real or Fake 4K" – states the 4K release of Guardians of the Galaxy 2 is fake with the reasons being:
It is not real 4K in any material way due to having a final master at 2K. Studios have upscaled the 2K image to 4K and retouched the content for your 4K UHD TV. You should see some visual improvement over a standard 1080p Blu-ray.
The site further notes that the movie was "Rendered at 3K and downscaled to 2K" and:
All sources point to a 2K DI/DCP. This film had a 3D release, as of right now movies made with a 3D DCP are incapable of being 4K. I have found no sources that have stated that Disney/Marvel has made 2 different DCPs. IMDb is not a valid source, all information on that site is user submitted and is frequently incorrect.
Reddit is currently discussing this as well and points out a site that lists real 4K movies and other fake 4K movies. Some of the legit 4K releases include Resident Evil: The Final Chapter, Power Rangers and Logan, while other fake 4K releases include The Mummy, Fate of the Furious, Ghost in the Shell, Alien: Covenant and more.
Here is James Gunn's original Facebook post. Maybe he'll clear things up.
Yes, it's true, & I am UNBELIEVABLY EXCITED to announce that, after a couple of years of me begging and pleading, Guardians of the Galaxy Vol. 2 will be coming to home video in 4K UltraHD. It will be the FIRST Disney release to be released this way.

4K UltraHD is almost certainly the best way you can see this movie at home – with more definition and the most vibrant colors possible on your home screen, and with the brightest brights and the blackest blacks. A being composed of light truly appears to be a being composed of light! This version is a roiling cinematic river of beauty and I've taken hundreds of hours personally making it look the best it can. This is one of the reasons why LIGHT and COLOR are such important elements of Vol. 2's story, and why we screened the World Premiere in Los Angeles in essentially this format.

And yes for those of you asking, there will also be a 3D home release.

We will soon have lots more exciting announcements about the home release and some unbelievably cool additional content, including something that's so amazing I've been chomping at the bit for months not being able to talk about it!

So more OFFICIAL announcements soon. Be careful what you listen to if it doesn't come from here or Marvel Studios as sometimes things seep out into the world from artwork that isn't finalized, etc.

Love to you all.'