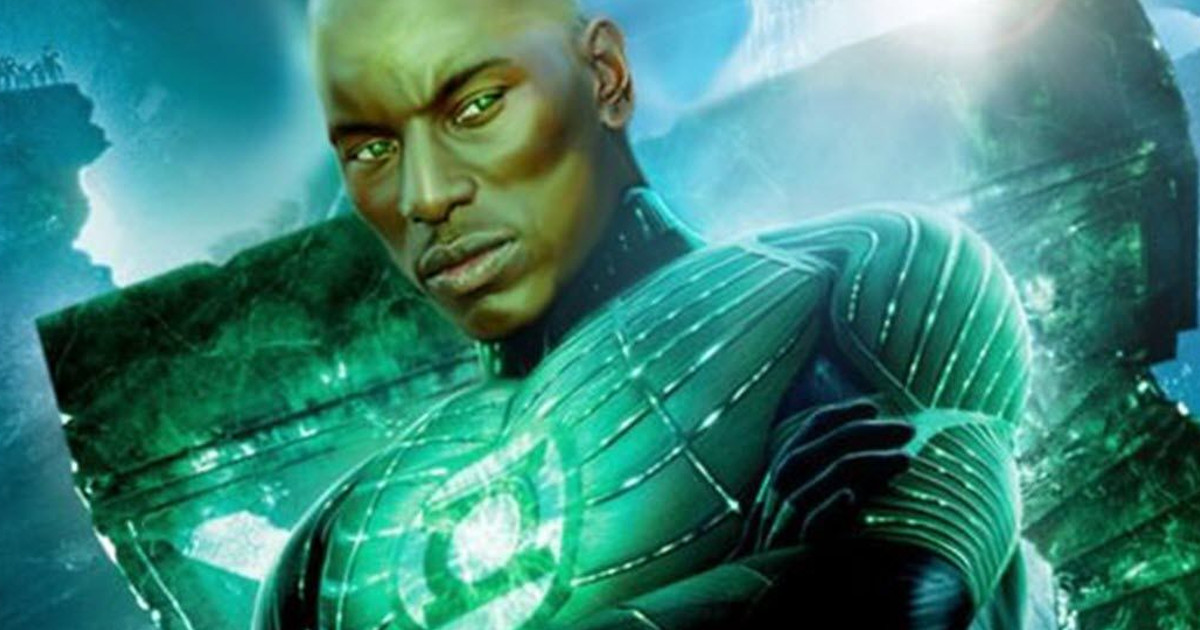 A Green Lantern Corps movie is currently in development said to be a buddy space cop flick featuring Hal Jordan and Jon Stewart written by Man of Steel and Batman vs Superman's David S. Goyer.
Tyrese Gibson has made it no secret that he wants to play Green Lantern John Stewart, and now the actor confirms he has talked with WB about it.
Speaking with SyFy in the video below, Tyrese Gibson also once again says he would like to play Green Lantern.
Yeah, I would love to do it. You know, I had a couple meetings at Warner about it. I just think that they're still trying to figure out what the movie is. I would love to officially confirm, but I can't. And if they go in a different direction, I think they know what is best for the movie, bit… The fans started this campaign, and all I've done is made use of my social media to let folks know I'm interested.
It's also speculated and rumored that a Green Lantern might be appearing in November's Justice League movie, but nothing official has been announced.
Check out fan art below of Tyrese Gibson as Green Lantern John Stewart. Would he be a good choice?