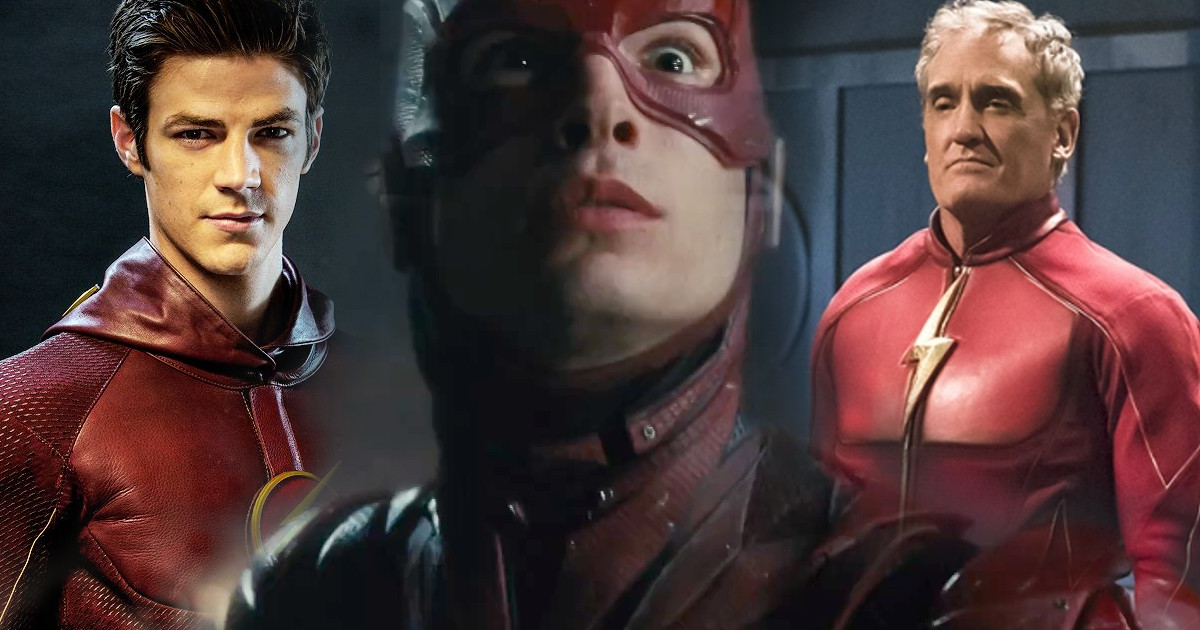 Hats off to Grant Gustin and John Wesley Shipp!
Following the release of the Justice League Comic-Con trailer (watch below), the two Flash actors took to social media to defend and compliment the DCEU Flash, Ezra Miller!
John Wesley Shipp replied to a DCEU Flash "hater" who brought up that the Ezra Miller The Flash is all wrong:
You know what Ezra has? Enthusiasm and an open embrace of the part. And that is priceless. I look forward to seeing him.

— John Wesley Shipp (@JohnWesleyShipp) July 23, 2017
Likewise, over on Instagram, Grant Gustin offered the following comment about Ezra Miller:
"Ezra is absolutely the more established actor in film, with the acting chops to back it up. I'm excited to see what he does with Barry Allen/The Flash."
Class act, guys!
There is some heat amongst fans regarding Grant Gustin not playing the DCEU Flash, but we see the actors don't have a problem and that there is room enough for all of them.
Who knows? Maybe down the line we'll get a Crisis on Infinite Earths flick?
Comic-Con also saw the Flashpoint movie announced, and The Flash Season 4 returns in October to The CW!
"Justice League" has a November 17, 2017 release directed by Zack Snyder starring Ben Affleck as Batman, Henry Cavill as Superman, Gal Gadot as Wonder Woman, Jason Momoa as Aquaman, Ezra Miller as The Flash, Ray Fisher as Cyborg, J.K. Simmons as Commissioner Gordon and Willem Dafoe an Atlantean, Nuidis Vulko.
Synopsis:
Fueled by his restored faith in humanity and inspired by Superman's selfless act, Bruce Wayne enlists the help of his newfound ally, Diana Prince, to face an even greater enemy. Together, Batman and Wonder Woman work quickly to find and recruit a team of metahumans to stand against this newly awakened threat. But despite the formation of this unprecedented league of heroes—Batman, Wonder Woman, Aquaman, Cyborg and The Flash—it may already be too late to save the planet from an assault of catastrophic proportions.