The cast of The Goonies reunites in an epic video for charity which features the original actors including Sean Austin, Josh Brolin and more.
"Josh Gad goes on a modern-day treasure hunt to reunite the cast of the iconic 1985 movie The Goonies!" teases the video description. "Join them, and some very special guests, as they go down memory lane and bring their characters back to life, all in the name of charity, on Episode One of 'Reunited Apart.'"
Featured in the video includes Sean Astin, who played Mikey. Of course, Astin went on to star in Lords of the Rings, Stranger Things and lots more.
Mike's brother, Brad, played by Josh Brolin is featured in the video. Brolin is known for playing Cable in Deadpool 2 and Thanos in Infinity War and Avengers: Endgame. Brolin is asked if he ever felt like "Snapping" Austin for tieing him up in the movie, with Brolin replying no, but he would like to tie Astin up, which he questioned if that is weird.
Kerri Green played Andy who is married and has children. She also has a statue of David (recall the scene with Chunk).
Andy's friend, Stef, played by Martha Plimpton, also appears in the video and takes part in going over some of her favorite lines.
Ke Huy Quan, who played Data and also who appeared in Indiana Jones, reveals he is getting back in acting thanks in part to Crazy Rich Asians.
Corey Feldman played Mouth and reveals he is out of the country due to the coronavirus as he was promoting his new documentary.
The Fratelli Brothers make an appearance, with Joe Pantoliano as Francis (known for Cypher in The Matrix), and Robert Davi played the opera-singing bad guy, Drake.
Last but not least is fan-favorite Chunk, played by Jeff Cohen, who reveals he stopped acting and is now a successful entertainment lawyer who happens to be in tip-top shape.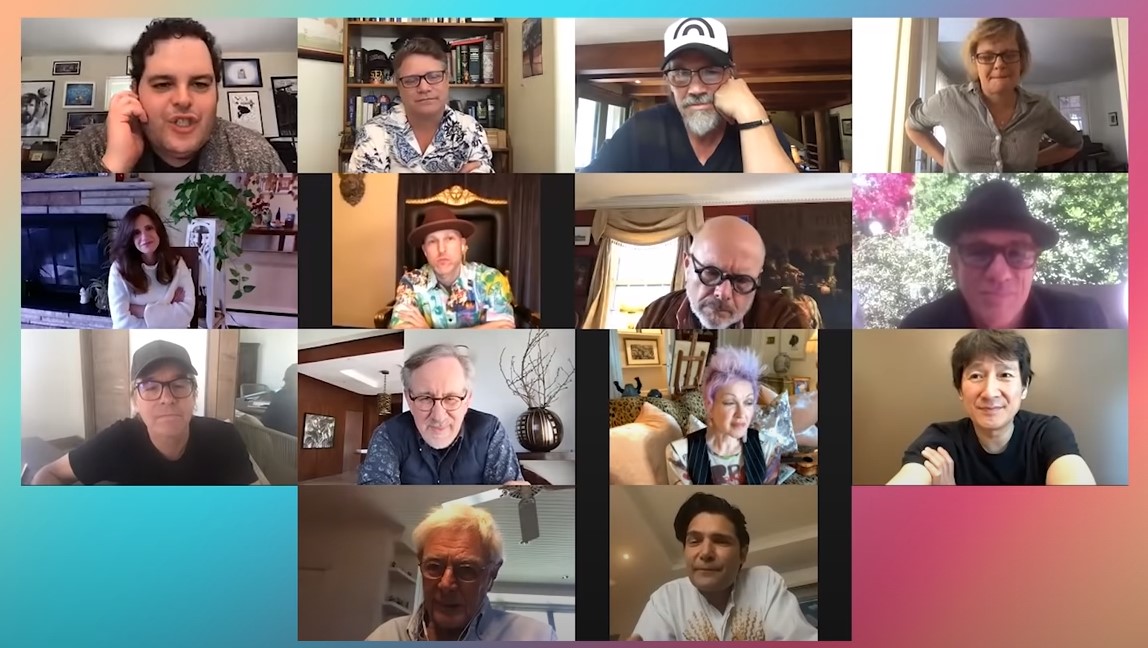 The Goonies cast
The director of The Goonies, Richard Donner, also makes an appearance on his 90th birthday.
Writer Chris Colombus weighs in and offers some info about his hometown in Youngstown, Ohio.
Steven Spielberg, who produced and came up with the story, also talks about a potential sequel and says they haven't been able to come up with anything that is on par with the first movie. Spielberg says talk of The Goonies sequel has come up a lot, but Steven Spielberg says none of the ideas are better than the first movie.
Cyndi Lauper also returns to sing "Good Enough."
Anne Ramsey, who played Ma Fratelli, and John Matuszak, who played Sloth, have passed on and get mentioned as well.
Awesome video.
Check out The Goonies reunion: