HBO is bringing back Kit Harington as Jon Snow in a Game of Thrones sequel series.
The details include the series is in early development and will follow the events of the main Game of Thrones series where Jon Snow found out his true name is Aegon Targaryen, a potential heir to the Iron Throne.
The last we saw of Jon Snow was when he was exiled from Westeros and journeyed North of the Wall with the Wildlings, and Bran Stark ended up becoming King.
A lot of fans weren't too happy with the final season, so the Jon Snow sequel series could add more to the story and fix things in the eyes of the fans.
As THR mentions, the Jon Snow series could open the door for other surviving characters to reappear such as Arya Stark (Maisie Williams), Sansa Stark (Sophie Turner), Brienne of Tarth (Gwendoline Christie), etc.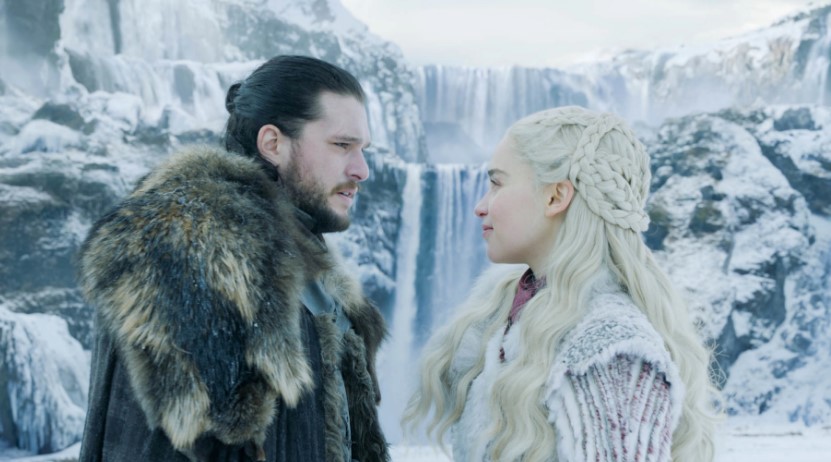 HBO has seven Game of Thrones projects in development
HBO now has seven Game of Thrones projects in the works including House of the Dragon which is set 200 years prior premiering on August 21 telling the story of House Targaryen, 10,000 Ships (a.k.a. Nymeria), 9 Voyages (a.k.a. The Sea Snake), Dunk and Egg, and three animated prequel projects including The Golden Empire, which is set in the China-inspired land of Yi Ti.
Kit Harington recently starred in Marvel's Eternals movie where he played Dane Whitman aka the Black Knight, and according to IMDb is appearing in Mary's Monster and Blood for Dust.
(via THR)