A look at the full line of the Funko Avengers: Infinity War figures has been released, which may or may not reveal some details about the movie.
The line includes two Iron Man figures with the new suit, a masked and unmasked version.
Likewise, the two Iron Spider figures come masked and one unmasked.
Thor has his new hammer, with the second version revealing it's glowing–perhaps signifying it has magical powers.
There are a couple of Captain America bearded figures, and Black Widow with her blond hair.
One of the Groot figures comes with a gun.
Thanos is shown with the Infinity Gauntlet, and another has him using his powers.
We also get a new look at Thanos' Black Order with Proxima Midnight, Ebony Maw and Cull Obsidian.
Interestingly enough, Vision is grouped with the villains.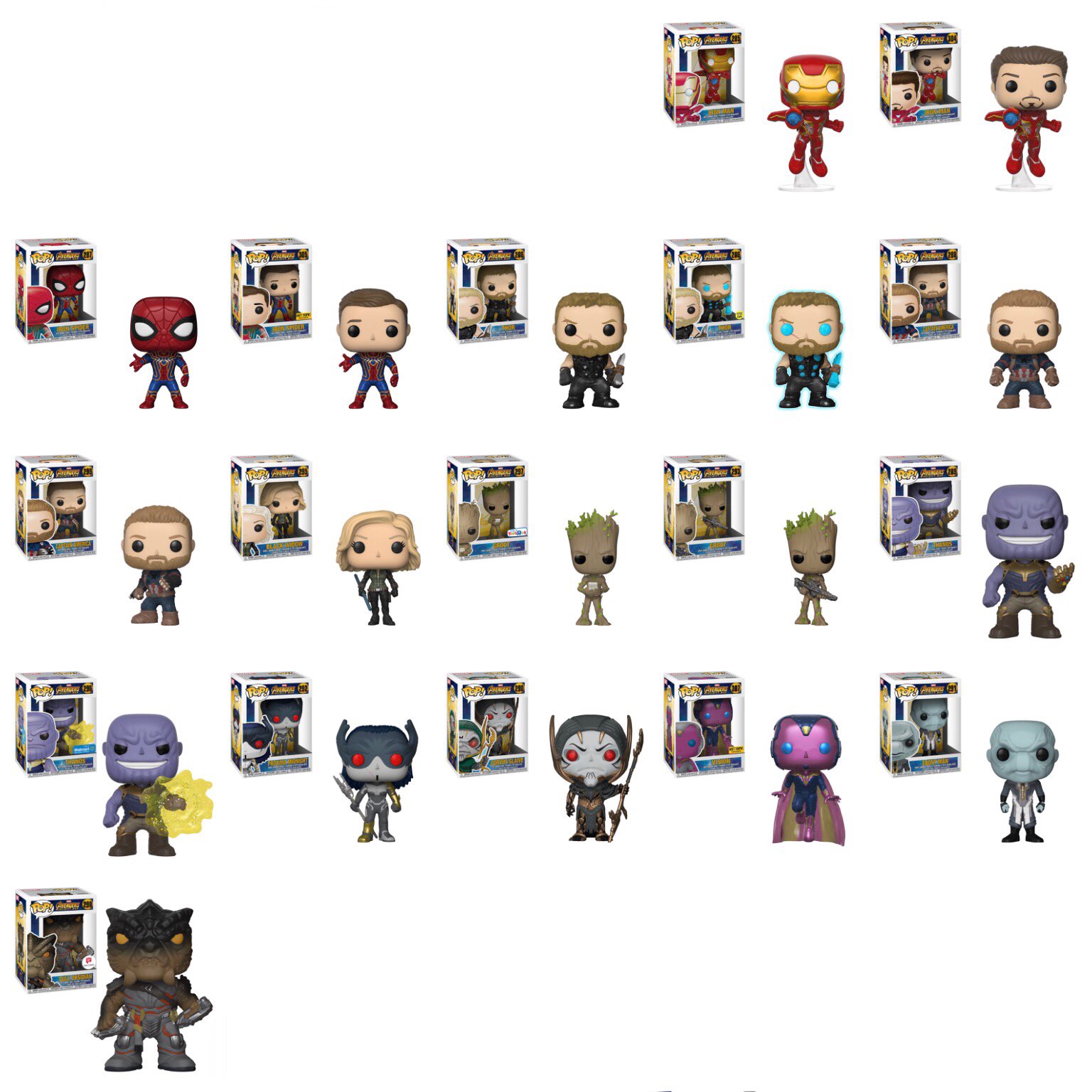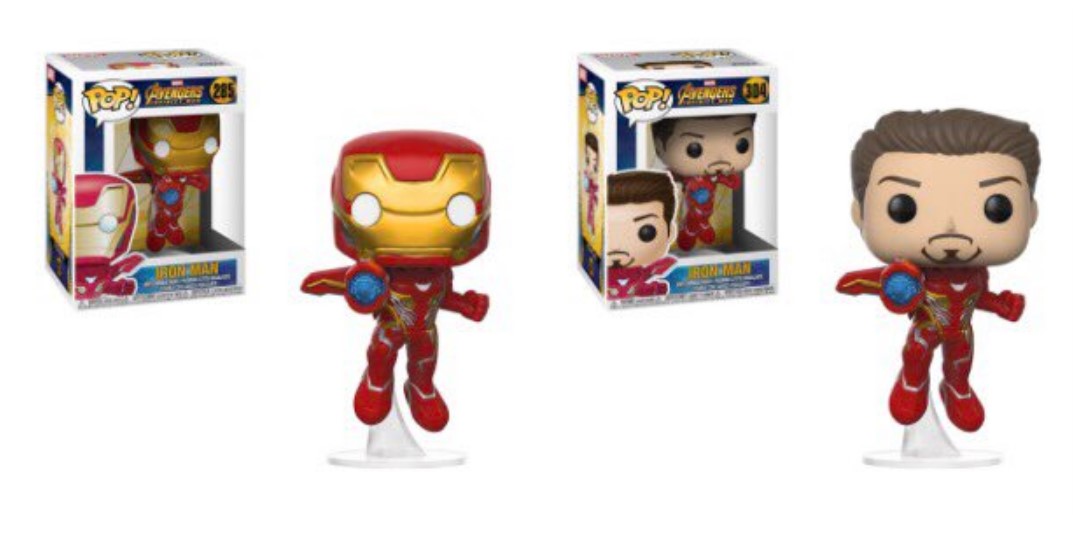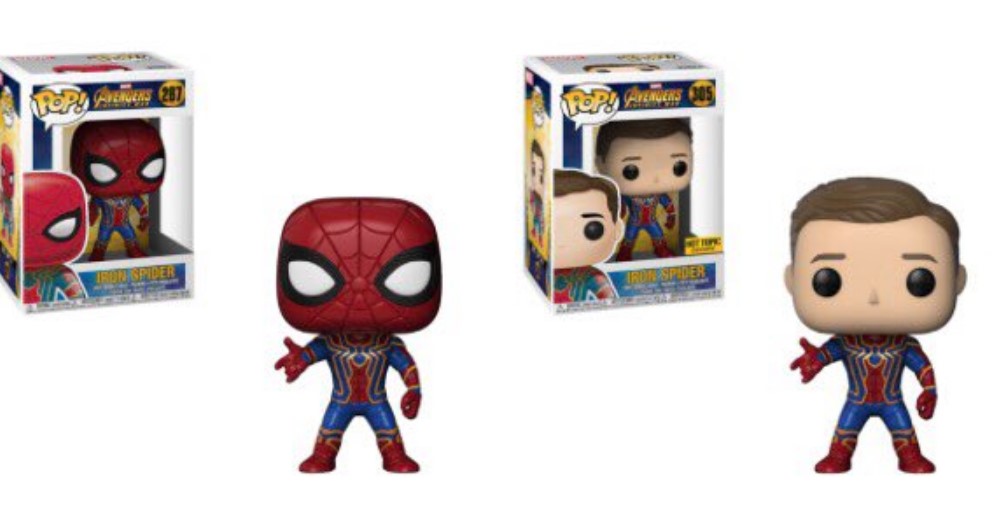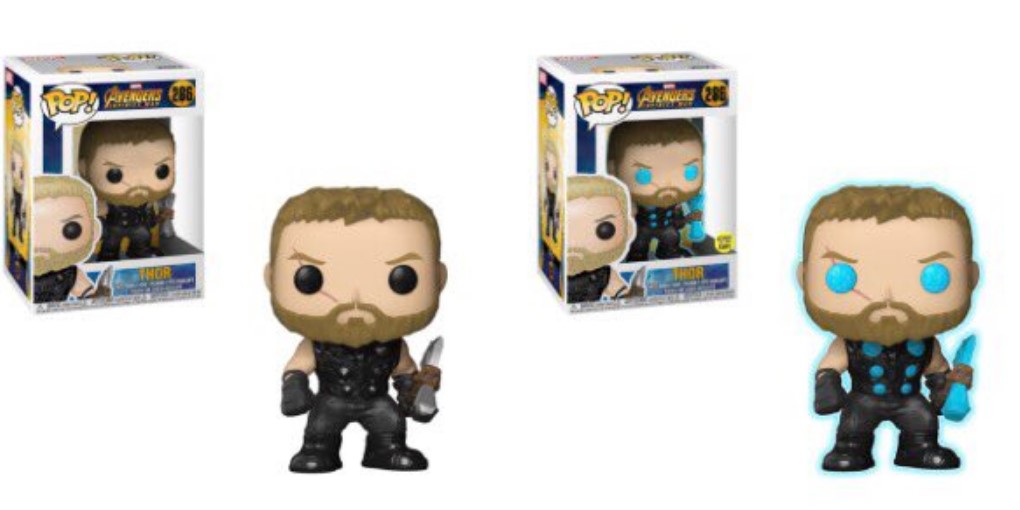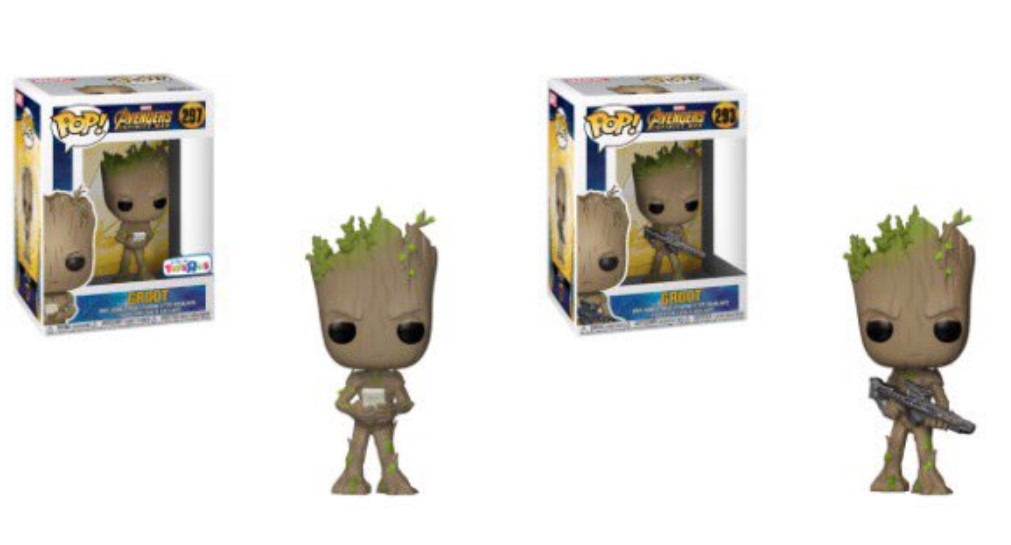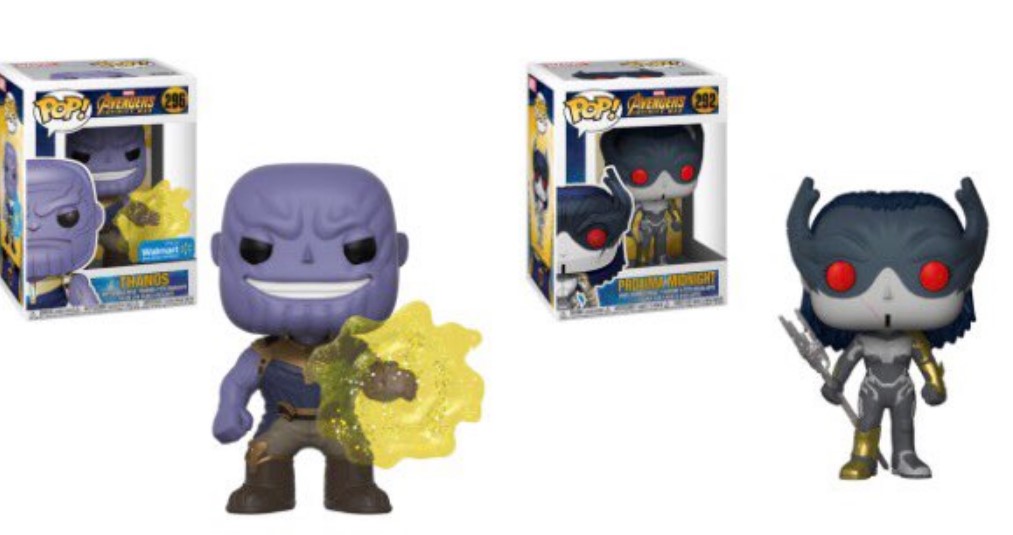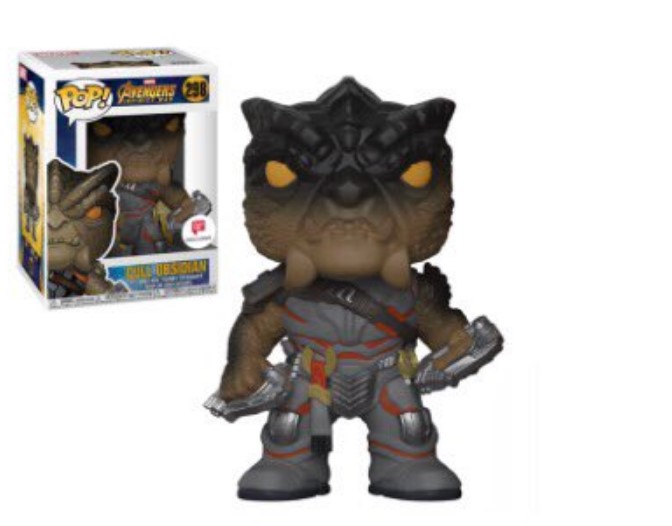 An unprecedented cinematic journey ten years in the making and spanning the entire Marvel Cinematic Universe, Marvel Studios' "Avengers: Infinity War" brings to the screen the ultimate, deadliest showdown of all time. The Avengers and their Super Hero allies must be willing to sacrifice all in an attempt to defeat the powerful Thanos before his blitz of devastation and ruin puts an end to the universe.
Anthony and Joe Russo direct the film, which is produced by Kevin Feige. Louis D'Esposito, Victoria Alonso, Michael Grillo and Stan Lee are the executive producers. Christopher Markus & Stephen McFeely wrote the screenplay. "Avengers: Infinity War" releases in U.S. theaters on May 4, 2018.