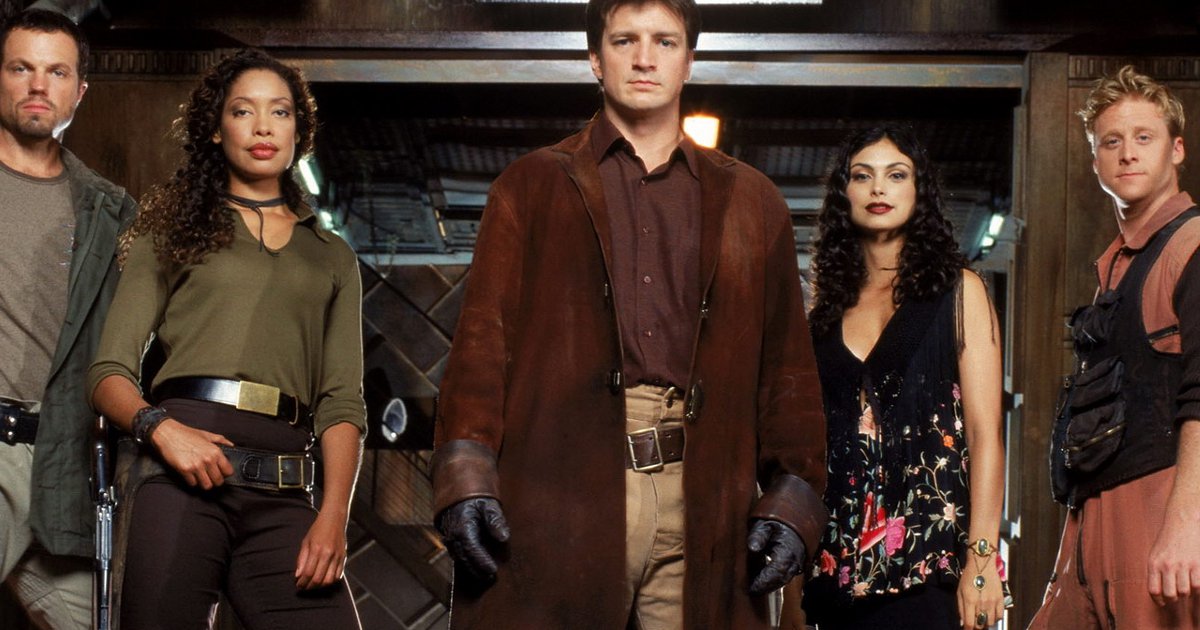 Joss Whedon's Firefly TV series that first aired in 2002 and spawned the Serenity movie could see a reboot by Fox.
It's reported that Fox Broadcasting President of Entertainment David Madden is open to doing more Firefly, but only under one condition.
During an executive panel at the recent Television Critics Association, Madden stated he would be open to rebooting Firefly only if Joss Whedon himself would revisit it (via Rotten Tomatoes).
It's said Madden suspects Joss Whedon is now too busy with movies, and that Madden wouldn't consider doing Firefly without Whedon's involvement.
Fox did bring back both X-Files and Prison Break, in addition to 24, so assuming Joss Whedon would be involved, there is a good chance Firefly could return as well.
While Joss Whedon has been going a bit bonkers as of late on Twitter, hopefully the Browncoats can unite and get Whedon back on more Firefly.