Barry Allen sports a new suit as The Flash for the upcoming Arrowverse Elseworlds crossover.
The updated costume again ditches the leather-look from the past and is a take on the current Season 5 costume which saw Barry receiving it from his future daughter.
Grant Gustin posted an image of the updated costume on Instagram noting, "When people want a comic accurate Flash suit but still have notes..."
There is only a slight difference between the two, with the new costume used for the crossover featuring overlaps and lighter-colored accents. The cowl might actually be slightly different as well (here is another look). 
It also interestingly enough appears to be the costume Stephen Amell is wearing as The Flash in the crossover.
Take a look:
The Flash updated costume for the Elseworlds crossover: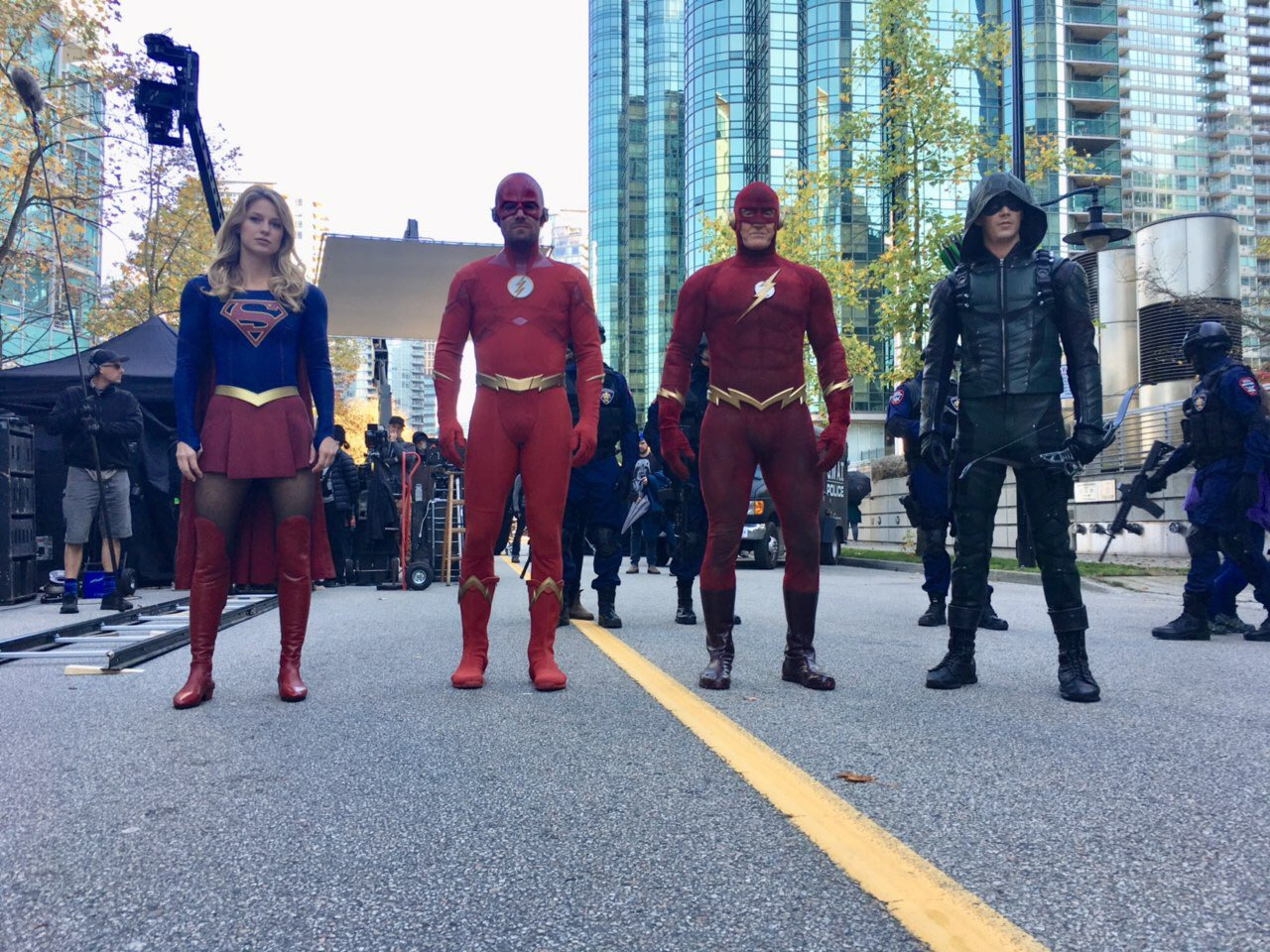 Current costume for The Flash Season 5: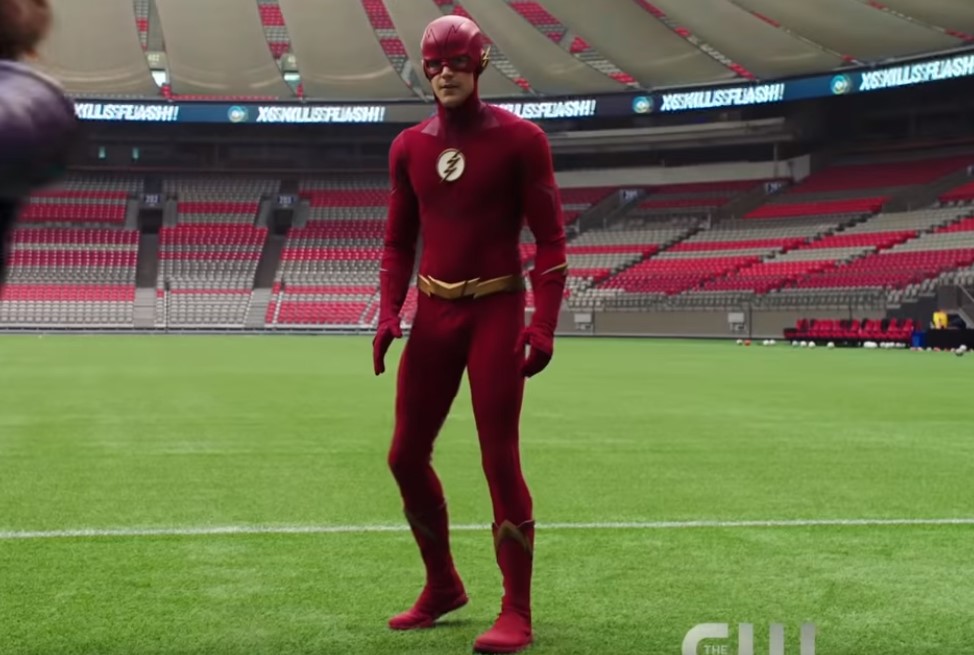 The Elseworlds crossover also features Melissa Benoist as Supergirl, Tyler Hoechlin as Superman and introduces Ruby Rose as Batwoman along with Gotham City, Elizabeth Tulloch as Lois Lane, Cassandra Jean Amell as Nora Fries, Jeremy Davies has been cast in the role of Dr. John Deegan, a doctor at Arkham Asylum for the Criminally Insane who might be crazier than the inmates he treats, and LaMonica Garret is playing The Monitor, an extraterrestrial being of infinite power, with John Wesley Shipp reprising his 90s Flash.
The three-night Arrowverse crossover airs Sunday, Dec. 9 with The Flash, followed by Monday, Dec. 10 with Arrow, and concludes Tuesday, Dec. 11 with Supergirl.