Following Scarlett Johansson filing a lawsuit against Disney over the Disney Plus streaming release of Black Widow, now the feminists are accusing Disney of a "gendered" attack against the actress.
Hollywood female-led groups, including Women in Film, Los Angeles, ReFrame and TIME'S UP, have come to "defend" Scarlett Johansson following Disney's official reply to the lawsuit.
The feminist groups released a joint statement accusing Disney of a "gendered character attack" against Scarlett Johansson:
"While we take no position on the business issues in the litigation between Scarlett Johansson and The Walt Disney Company, we stand firmly against Disney's recent statement which attempts to characterize Johansson as insensitive or selfish for defending her contractual business rights. This gendered character attack has no place in a business dispute and contributes to an environment in which women and girls are perceived as less able than men to protect their own interests without facing ad hominem criticism."
The feminist groups have taken issue that Disney publicly spoke out against Johansson with mention of the payments she received where it looks as if Johansson is selfish in filing the lawsuit, as Johansson received $20 million, plus added compensation from the Premier Access for Black Widow.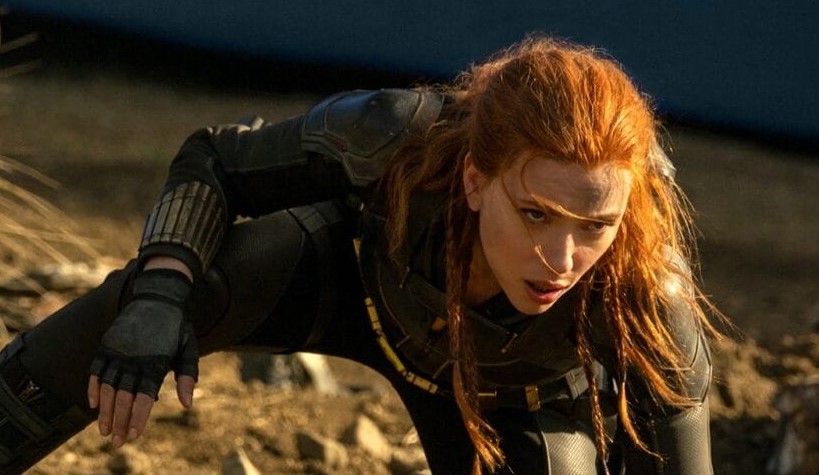 Disney "has a legal obligation to honor its contract"
People.com also obtained a statement from Johansson's attorney:
"It's no secret that Disney is releasing films like Black Widow directly onto Disney+ to increase subscribers and thereby boost the company's stock price — and that it's hiding behind COVID-19 as a pretext to do so. But ignoring the contracts of the artists responsible for the success of its films in furtherance of this short-sighted strategy violates their rights and we look forward to proving as much in court. This will surely not be the last case where Hollywood talent stands up to Disney and makes it clear that, whatever the company may pretend, it has a legal obligation to honor its contracts."
It has also been reported that the head of Marvel, Kevin Feige, is angry and embarrassed over the matter.
Black Widow has a current worldwide box office of $322 million and $60 million from the Disney Plus release.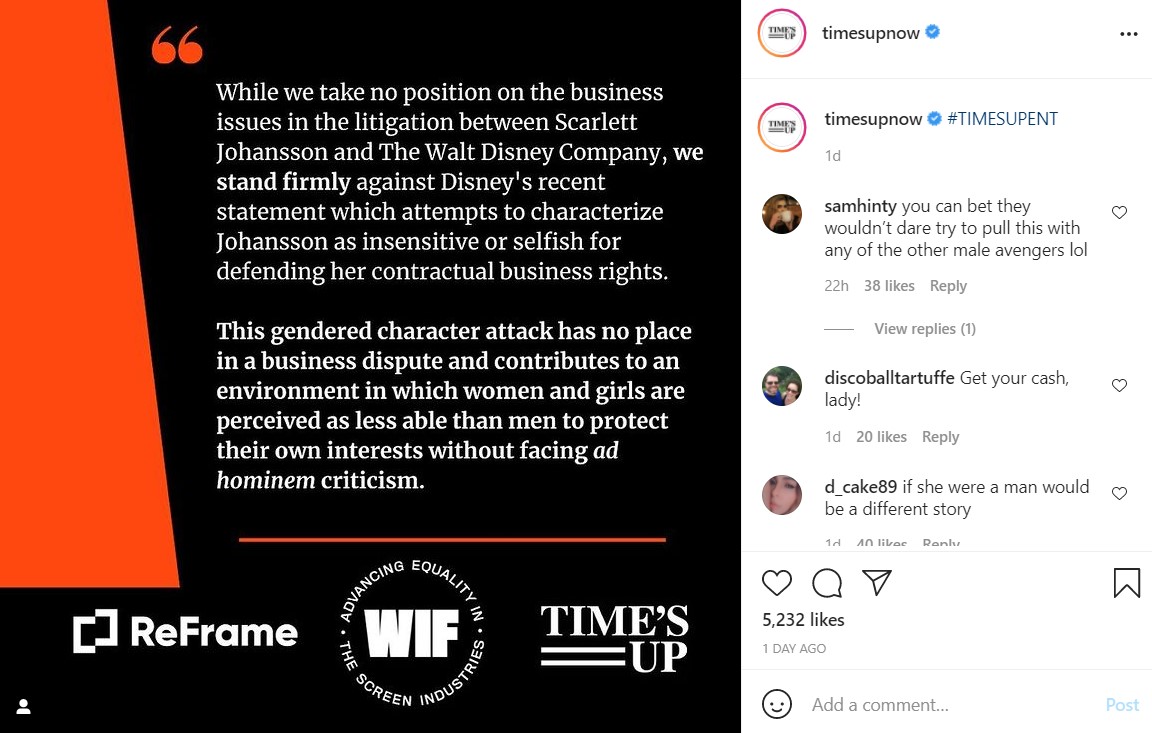 (via People)