Filming on Fast & Furious 9 is underway as Vin Diesel shares a video along with fellow co-star Michelle Rodriguez.
"First day completed! Blessed beyond words. #Fast9 2020," Vin Diesel posted on Instagram while thanking Universal Pictures and the fans.
Fast & Furious 9 follows The Fate of the Furious which made over $1.2 billion at the box office.
Vin Diesel also posted a rather jacked image of himself noting, "Dom state of mind."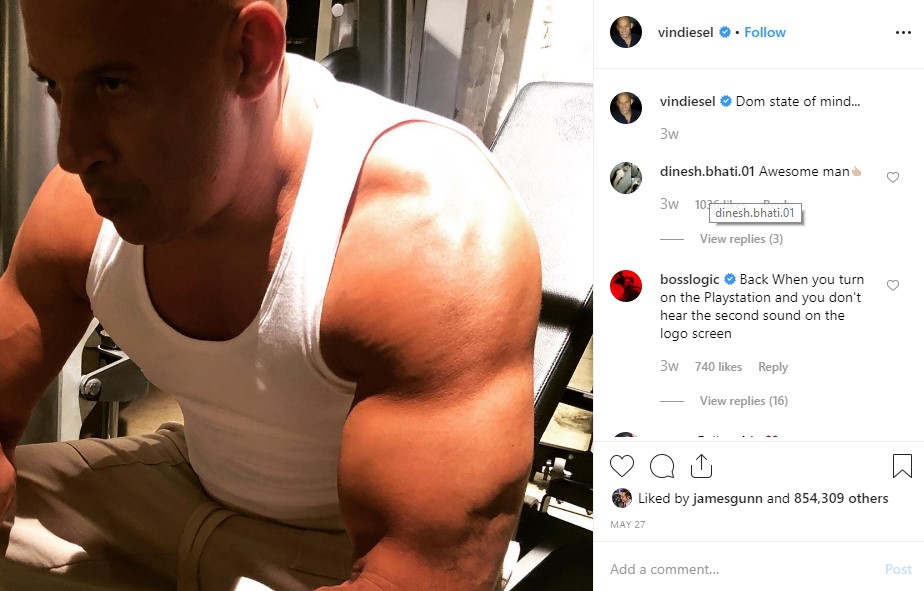 Fast & Furious 9 has a May 22, 2020 release directed by Justin Lin, who also directed the first movie back in 2009, the fifth and sixth movies, and is also said to be directing the tenth film in the franchise that gets released April 2, 2021.
Also starring in Fast 9 includes Jordana Brewster, Tyrese Gibson, John Cena, with Lucas Black rumored in a role.