With the Disney-Fox deal set to go through soon, fans are speculating an Easter Egg featured in the new Spider-Man: Far From Home trailer might be the Fantastic Four.
Eagle-eyed Redditors spotted the fact that the former Avengers Tower is receiving a major renovation leading to speculation it could be the new home of the Baxter Building, the headquarters of the Fantastic Four.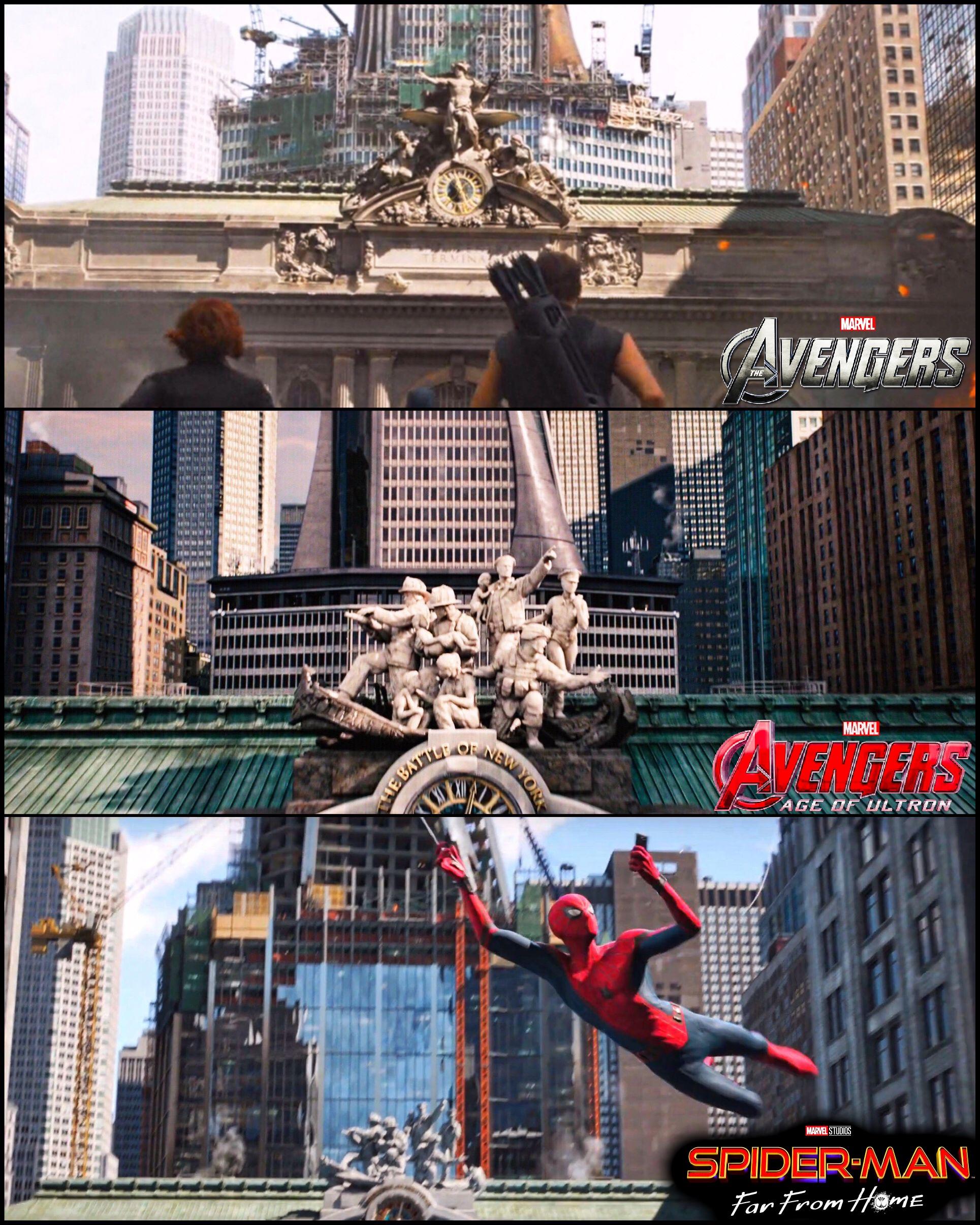 While the Disney-Fox deal hasn't gone through just yet, it could be possible that Disney and Fox made a deal to use the Fantastic Four early. Disney and Fox already made a previous deal to use Ego in James Gunn's Guardians of the Galaxy 2 and Negasonic Teenage Warhead in Deadpool, so another deal wouldn't be unheard of.
Interestingly enough, an actress recently let it be known she is actively pursuing an X-Men role for the MCU, so it seems as if there is at least early talk of casting inside Marvel, which may mean there are plans for the characters to come into the MCU fold as well.
The Fantastic Four are a part of the upcoming Disney-Fox that includes all the related characters such as Silver Surfer, Galactus, Annihilus, Super-Skrull and more. Perhaps come July when the Spider-Man: Far From Home post-production work and special effects are finished the Avengers Tower will be renamed the Baxter Building.
Seeing how Spider-Man: Far From Home is a Sony movie, another possibility for the Avengers Tower renovation could always be Norman Osborn's Oscorp. There is even a rumor that Kevin Feige wants to use Sony's Norman Osborn for an MCU Dark Avengers movie. In the comics, Norman Osborn replaces Iron Man, so maybe in the MCU, he buys Stark's building?