Another sign that fans are not happy with Rian Johnson and Kathleen Kennedy's Star Wars: The Last Jedi is that the movie keeps tumbling at Rotten Tomatoes.
From a high of 94%, now Star Wars: The Last Jedi has a critic rating of 90%.
The bigger story, however, is with the audience rating, as the fans don't get free movie screenings or feel the need to cater to Disney–Star Wars: The Last Jedi is now only liked by 49% of the audience, which means 51% of fans do not like the film.
Star Wars: The Last Jedi is also currently underperforming at the box office compared to Star Wars: The Force Awakens by near 50%, with Last Jedi's box office more comparable to that of the standalone Star Wars: Rogue One.
While Disney's PR-friendly sites like to write up excuses as to why Star Wars: The Last Jedi is failing at the box office compared to Star Wars: The Force Awakens – such as that audience anticipation was lower – we know that to be false because early tracking reports stated Star Wars: The Last Jedi was on par or greater than Star Wars: The Force Awakens. Star Wars: The Last Jedi actually had a greater total awareness among non-fans and fans of Star Wars compared to The Force Awakens (94 to 92).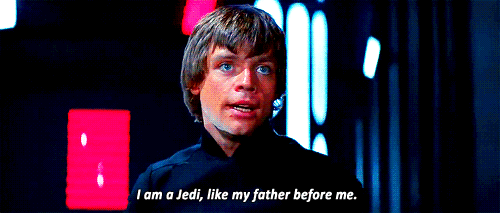 While there are many, many reasons why Star Wars: The Last Jedi fails overall, the biggest problem and failure with the movie comes with Luke Skywalker.
A simple example that any fan can understand is the fact that the last we seen of Luke Skywalker in Return of the Jedi, he decided not to kill his father and still saw good in him. This is vastly different than what Rian Johnson did with Luke Skywalker in Star Wars: The Last Jedi, which saw Luke attempting to murder his young nephew during the night. The Return of the Jedi Luke Skywalker also wouldn't go into hiding for 20-30 odd years and let the Dark Side grow in the galaxy.
It was just an epic failure on the part of Disney, LucasFilm, Kathleen Kennedy, Rian Johnson and any other producers and executives who decided it was an okay thing to do.
It's also something that Mark Hamill himself disagreed with, and while Hamill came out and said he "now" agrees with the story in The Last Jedi, it's pretty obvious Disney got to Hamill about the fact he was hurting the movie by his statements.
Mark Hamill said "this is not my Luke Skywalker" about Star Wars: The Last Jedi:
I said to Ryan, I said, "Jedi's don't give up. I mean even if he had a problem he would maybe take a year to try and regroup, but if he made a mistake he would try and right that wrong." So right there we had a fundamental difference, but it's not my story anymore. It's somebody else's story, and Ryan needed me to be a certain way to make the ending effective. That's the crux of my problem. Luke would never say that. I'm sorry. Well in this version, see I'm talking about the George Lucas Star Wars. This is the next generation of Star Wars, so I almost has to think of Luke as another character. Maybe he is Jake Skywalker. He's not my Luke Skywalker, but I had to do what Ryan wanted me to do because it serves the story well, but listen, I still haven't accepted it completely. But it's only a movie. I hope people like it. I hope they don't get upset, and I came to really believe that Ryan was the exact man that they need for this job.