It is being rumored that Ewan McGregor is exiting the Obi-Wan Kenobi Star Wars series for Disney Plus and that the show may be dead.
The rumor comes from scooper Daniel RPK who says the "show is indefinitely, possibly dead."
The scooper does get some rumors right, but obviously the rumor should be taken with a grain of salt as Ewan McGregor was recently announced on the project not only in a starring role but as a producer. To boot, McGregor knew about the planned project for years.
That said, news of Ewan McGregor exiting the Kenobi series wouldn't be a surprise, as LucasFilm under Kathleen Kennedy has been a complete disaster, particularly with the Disney Star Wars movies which have seen numerous director changes and production issues.
Update: It's confirmed the show is on hold.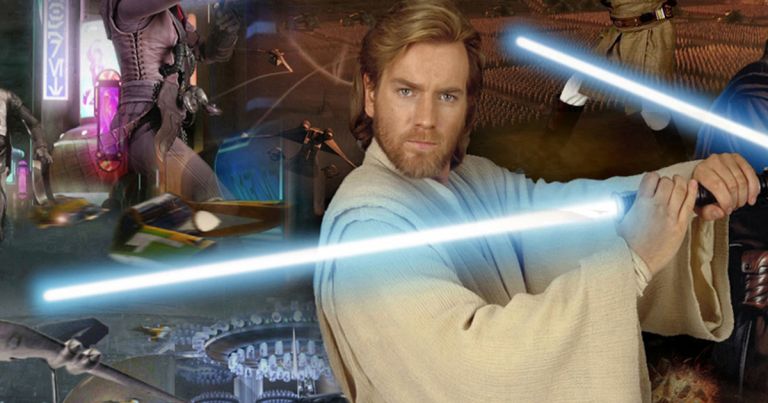 Ewan McGregor Kenobi series said to be dead at Disney Plus
With the surprise hit of The Mandalorian Season 1 on Disney Plus it was thought the LucasFilm ship was righted, particularly with the involvement of Jon Favreau and Dave Filoni, but if this rumor of Ewan McGregor leaving Kenobi is anything to go by, we see not much has changed.
Regarding why Ewan McGregor would leave is unknown, but obviously it would be due to "creative differences."
The 48-year-old actor was also recently spotted at the Golden Globes, thought to be sporting his Obi-Wan look, so it's thought filming is due to begin soon.
We'll update when something more official becomes known.
Update: A reporter for Vanity Fair says the rumor is not true (via Twitter).
Update #2: It's claimed there may be a production delay with behind-the-scenes drama.
Update #3: Representatives for McGregor have told The Wrap that the story circulating is "totally inaccurate" and that the show is still moving forward as announced last summer.