Check out a first look at the new Evil Dead Rise movie as director Lee Cronin shared the following image on social media in celebration of Halloween.
Note: the above image has been brightened to get a better look.
"Happy Halloween dear horror hounds of the world! Here is the first look at my new movie, coming exclusively to theatres on April 21st 2023. #EvilDeadRise is gonna make your eyes bleed," tweeted Cronin.
Cronin also said he would love to come out to the Alamo Drafthouse for a screening and a premiere, and said that yes the film will be released in theaters in the UK.
Evil Dead Rise is described as the next chapter in the saga builds off the original trilogy, rather than the 2013 reboot, and moves the action out of the woods and into the city.
So we see the flick doesn't sound like a reboot but a continuation that moves away from the cabin in the woods to a city approach.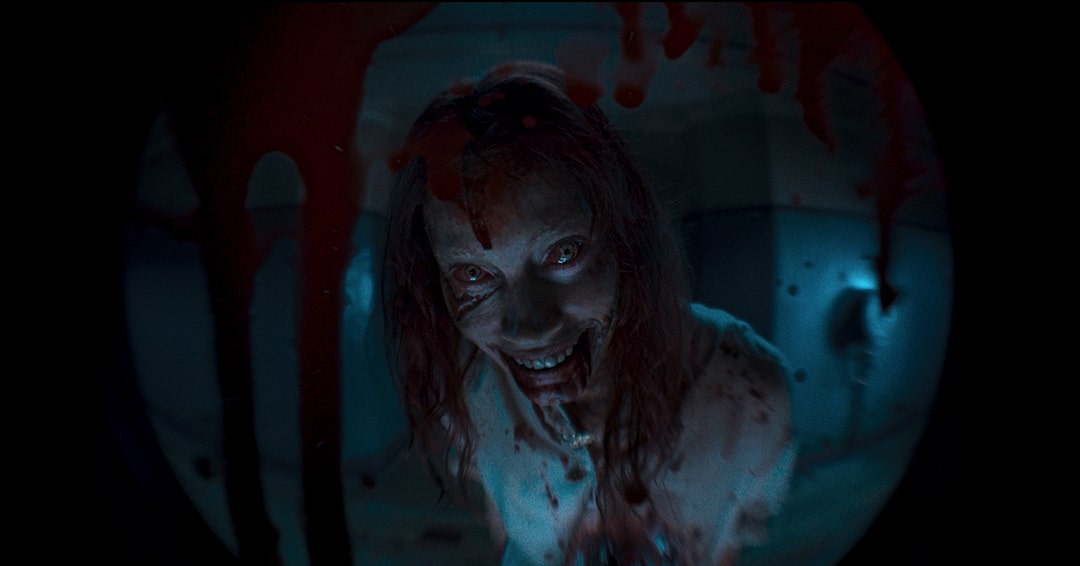 Bruce Campbell and Sam Raimi are involved with Evil Dead Rise
Franchise star Bruce Campbell also isn't starring in the series but is executive producing along with original director Sam Raimi.
"Trick or treat, Deadites. Here is the first peek at Evil Dead Rise – in theaters April 21," tweeted Campbell.
Earlier this year saw Raimi talk with Slash Film.
"I've seen a rough cut, a medium-fine cut, and a fine cut," said Raimi. "There's probably a few changes that Lee Cronin is making that I haven't seen, but it's great. It's terrifying and it's going to knock people's socks off."
Raimi also talked about getting Cronin on board.
"He had always liked Evil Dead, and I loved The Hole in the Ground. And that picture was brought to the executives that I work with and they showed it to me and I thought, this is really a great director," explained Raimi.
Raimi continued, "And we met and we talked and he said he really liked The Evil Dead. And I said, then why don't you make the new one? I think you're just the kind [of] guy I'd like to do it. He said, great. Let's go. We put together a script and we gave notes and he made some changes and then we raised money for the movie and he went down to New Zealand to shoot it with my partner, Rob Tapert. Now Bruce Campbell is working with him in post-production sound."
Evil Dead Rise stars Alyssa Sutherland, Lily Sullivan, Gabrielle Echols, Morgan Davies, and Nell Fisher.