It's confirmed that Eternals will feature not only Marvel's first openly gay characters but also the first kiss.
Marvel Studios president Kevin Feige previously confirmed about Brian Tyree Henry's Phastos: "He's married, he's got a family, and that is just part of who he is."
Now actor Haaz Sleiman who plays the husband to Phastos talks more about it.
"It's a beautiful, very moving kiss," Sleiman told NewNowNext. "Everyone cried on set. For me, it's very important to show how loving and beautiful a queer family can be. Brian Tyree Henry is such a tremendous actor and brought so much beauty into this part, and at one point I saw a child in his eyes, and I think it's important for the world to be reminded that we in the queer community were all children at one point. We forget that because we're always depicted as sexual or rebellious; we forget to connect on that human part."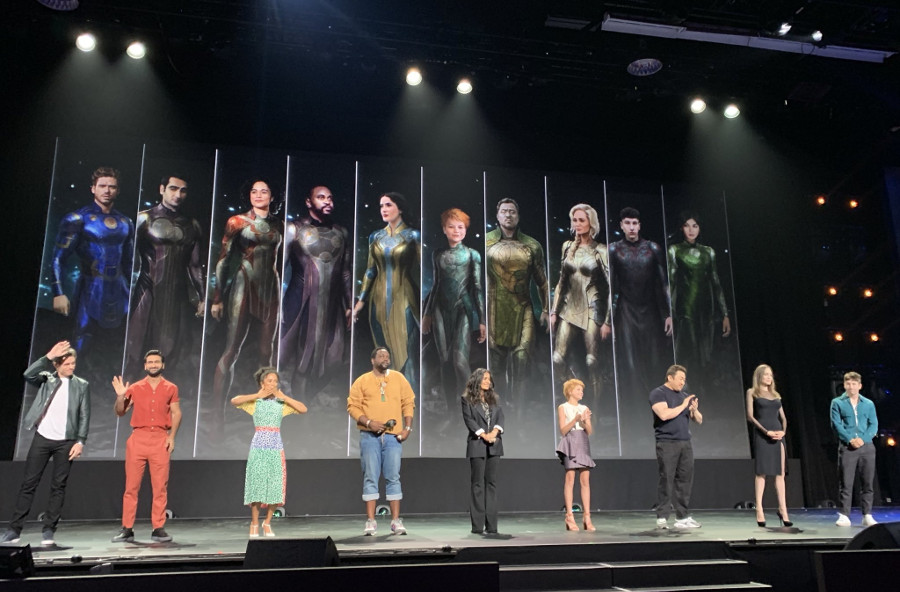 Eternals features Marvel's first gay characters
Sleiman continued with mention how proud he is.
"I'm married to the gay superhero Phastos, played by Atlanta's Brian Tyree Henry, and we represent a gay family and have a child," he added.
Eternals gets released Nov. 6, 2020 directed by Chloé Zhao starring Kit Harrington as Dane Whitman, Richard Madden as the all-powerful Ikaris, Lauren Ridloff as the super-fast Makkari, Brian Tyree Henry as the intelligent inventor Phastos, Salma Hayak as the wise and spiritual leader Ajak, Lia McHugh as the eternally young, old-soul Sprite, Don Lee as the powerful Gilgamesh, Barry Keoghan as the aloof longer Druig, Kumail Nanjiani as the cosmic-powerd Klingo, and Angelina Jolie as the fierce warrior Thena.