Marvel may be "Namoring" the Fantastic Four if new rumors are anything to go by that involve the casting of Mexican actress Eiza González, with additional claims offering the Silver Surfer and Galactus will be involved.
It's claimed that Eiza González is the top choice to play Sue Storm, aka Invisible Woman, which probably means if González is cast that her brother Johnny Storm, aka the Human Torch, will also be Mexican.
Marvel and Kevin Feige are going for more representation as part of their approach to Phase 4 and beyond, as Tenoch Huerta plays Namor for the MCU in Black Panther: Wakanda Forever, where Feige dropped the entire comic book origin of the character in favor of representation (which doesn't make too much sense as how could six people infected by that Vibranium underwater plant spawn millions and millions of people to wage war against the surface world?).
While yeah, true, Jessica Alba is also Mexican, back then it wasn't about changing everything for the sake of representation where the story elements are sacrificed (Chris Evans played Human Torch).
What is also interesting about the Eiza González rumor is that she will be starring in a movie with Henry Cavill who has also been rumored for Marvel and even Mr. Fantastic.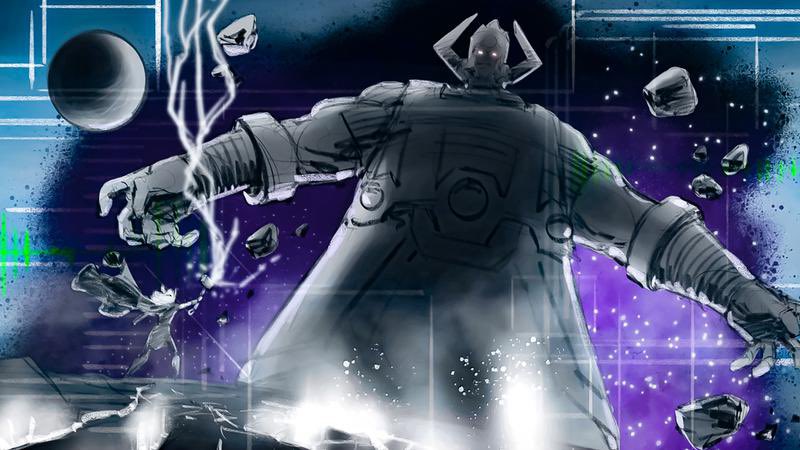 What are the Fantastic Four rumors about?
The rumor comes from the MyTimeToShineHello Twitter account which also adds additional rumors.
It's claimed that the Fantastic Four are going to space and it will be a Cosmic Fantastic Four movie, with the account claiming that the movie will involve the Silver Surfer but only a hint of Galactus (maybe saved for a sequel?).
Recently saw concept art for Thor: Love and Thunder released where it shows Natalie Portman's Female Thor confronting Galactus, so while thankfully The Big G wasn't used for that trash of a movie, obviously it means Feige and company are thinking of using Galactus in the MCU.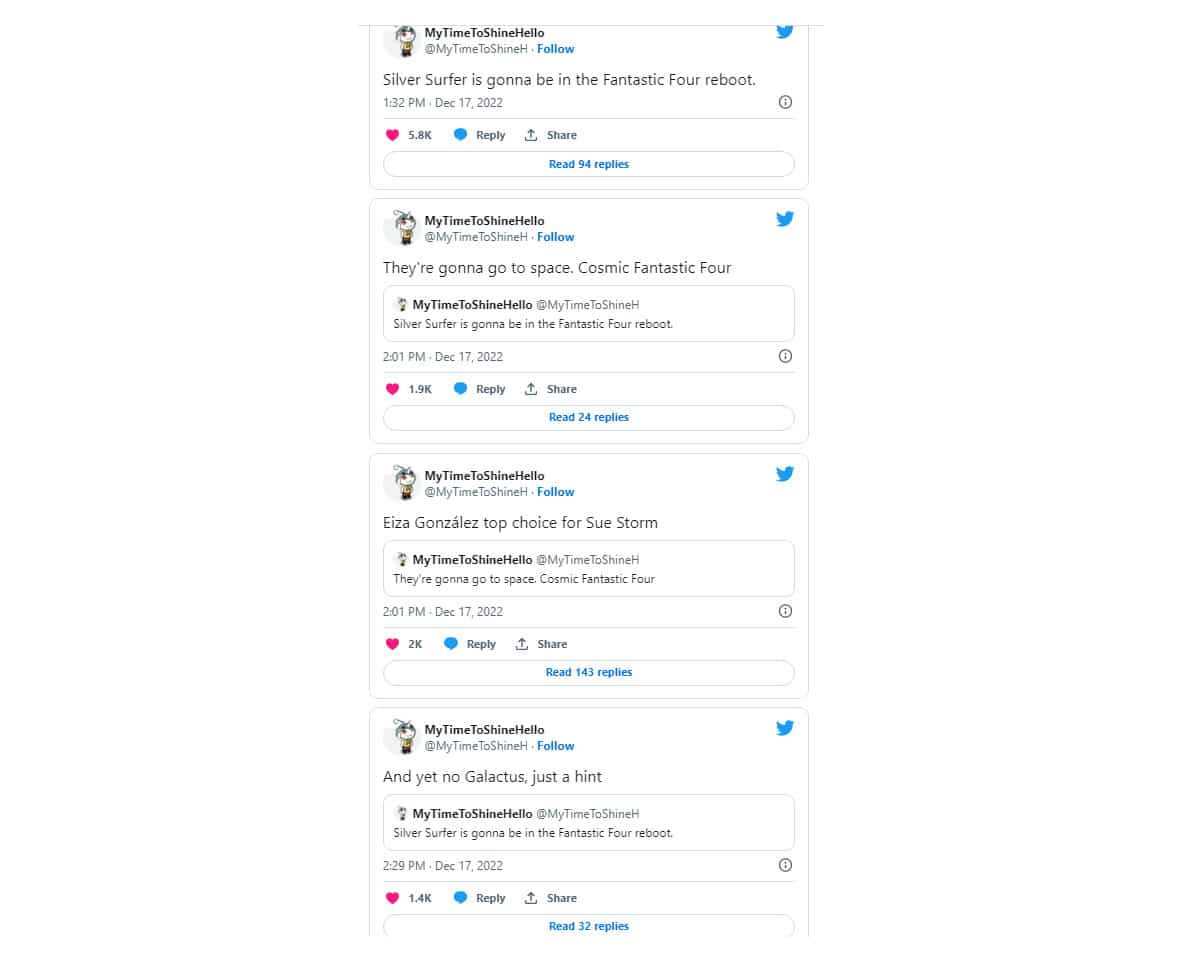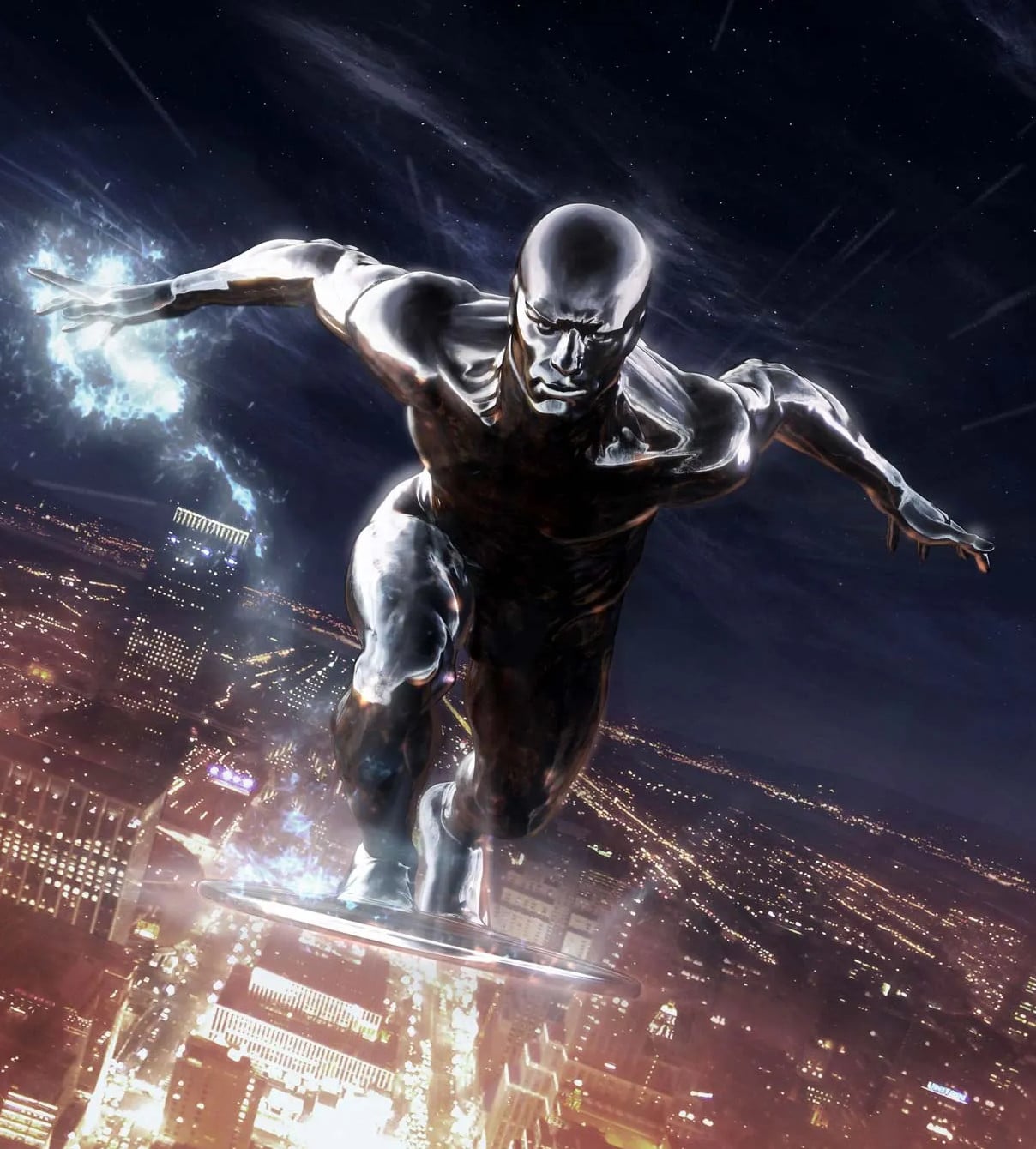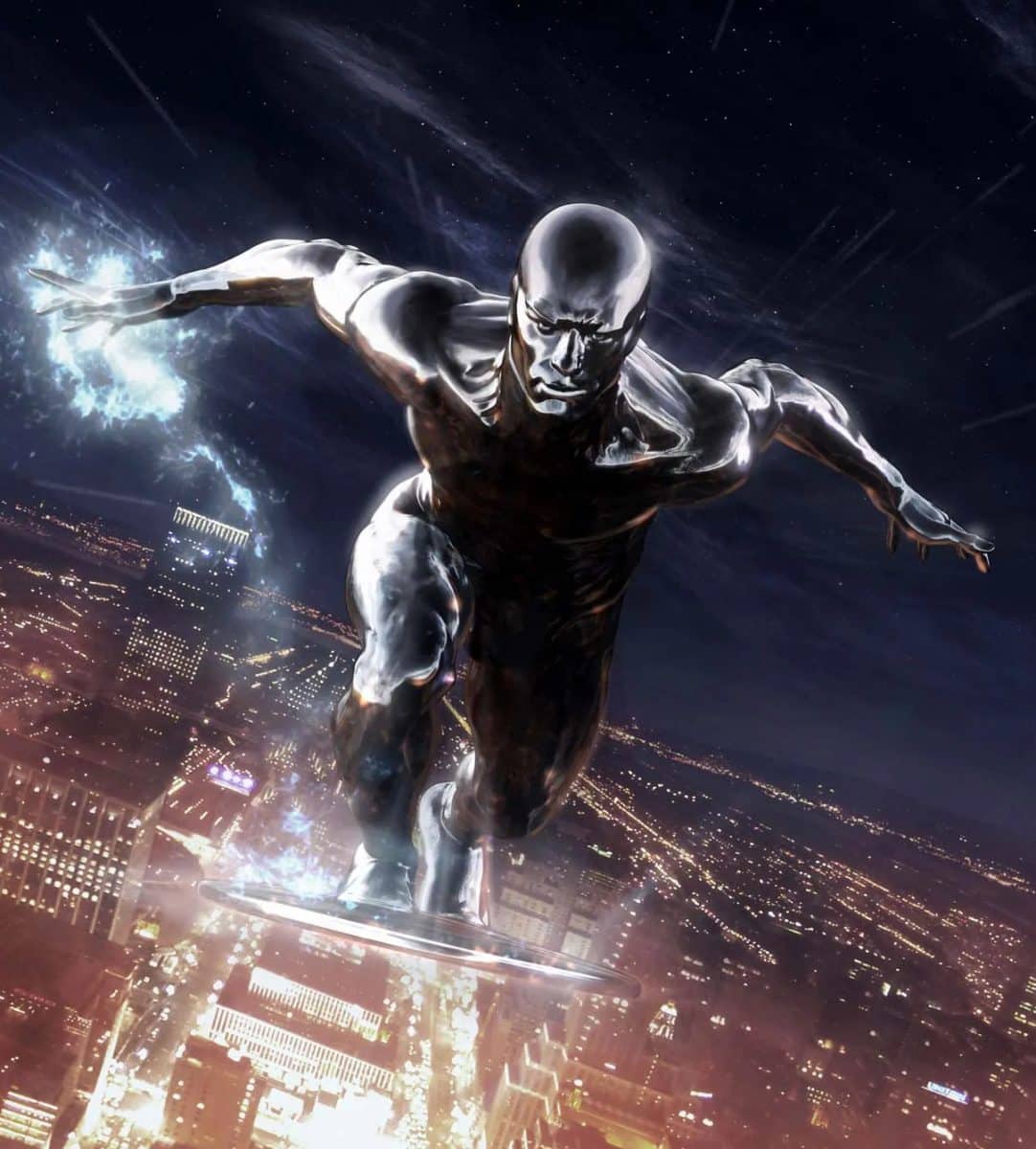 Kevin Feige probably not remaking Fantastic Four: Rise of the Silver Surfer
Five years ago saw Disney purchase Fox Studios and with that comes the rights to the Fantastic Four and all the related FF characters, which includes the Silver Surfer and Galactus.
It's probably safe to say that Feige isn't going to a remake of the Rise of the Silver Surfer movie, so if this rumor is right, the Fantastic Four will be going to space and will encounter the Silver Surfer.
I've put it forth that Feige might be doing some type of adaptation of the stellar Annihilation comics (the 2005/6 series is by far the best), as Marvel Comics recently published its Annihilation – Scourge event which involves the Fantastic Four, and while really not that any good, maybe it was simply a test to see what the MCU possibilities good look like on paper (again, if you haven't read it, read Annihilation and Marvel Cosmic prior to 2012 as everything Marvel Comics basically sucks after 2011/2012 and has been made for the MCU).
The Fantastic Four movie has a February 14, 2025 release date directed by WandaVision's Matt Shakman. No casting has been announced as of yet.